Widely celebrated for the furniture he creates for Muuto — including the bestselling Linear Series of tables, chairs, and benches — designer Thomas Bentzen is equally talented when it comes to working on a smaller scale. Case in point? The Sketch Toolbox, a portable carryall that quickly feels indispensable in the home, office, or workshop.

The key to any project Bentzen takes on is his ability to identify the challenge to overcome. For Sketch, he sought out a way to cast the intricate design in one monolithic piece of recycled ABS plastic. The result is a silhouette subtly modeled on that of a house in its most elemental form.

"The design, with all of its angles, nooks, and crannies, took months to solve, in close dialogue with the manufacturer in Denmark. I sent them sketches, they sent them back telling me what couldn't be done, I adjusted. It was a bit of a ping-pong between us, the last adjustments being microscopic but crucial to create its characteristic shape," says Bentzen.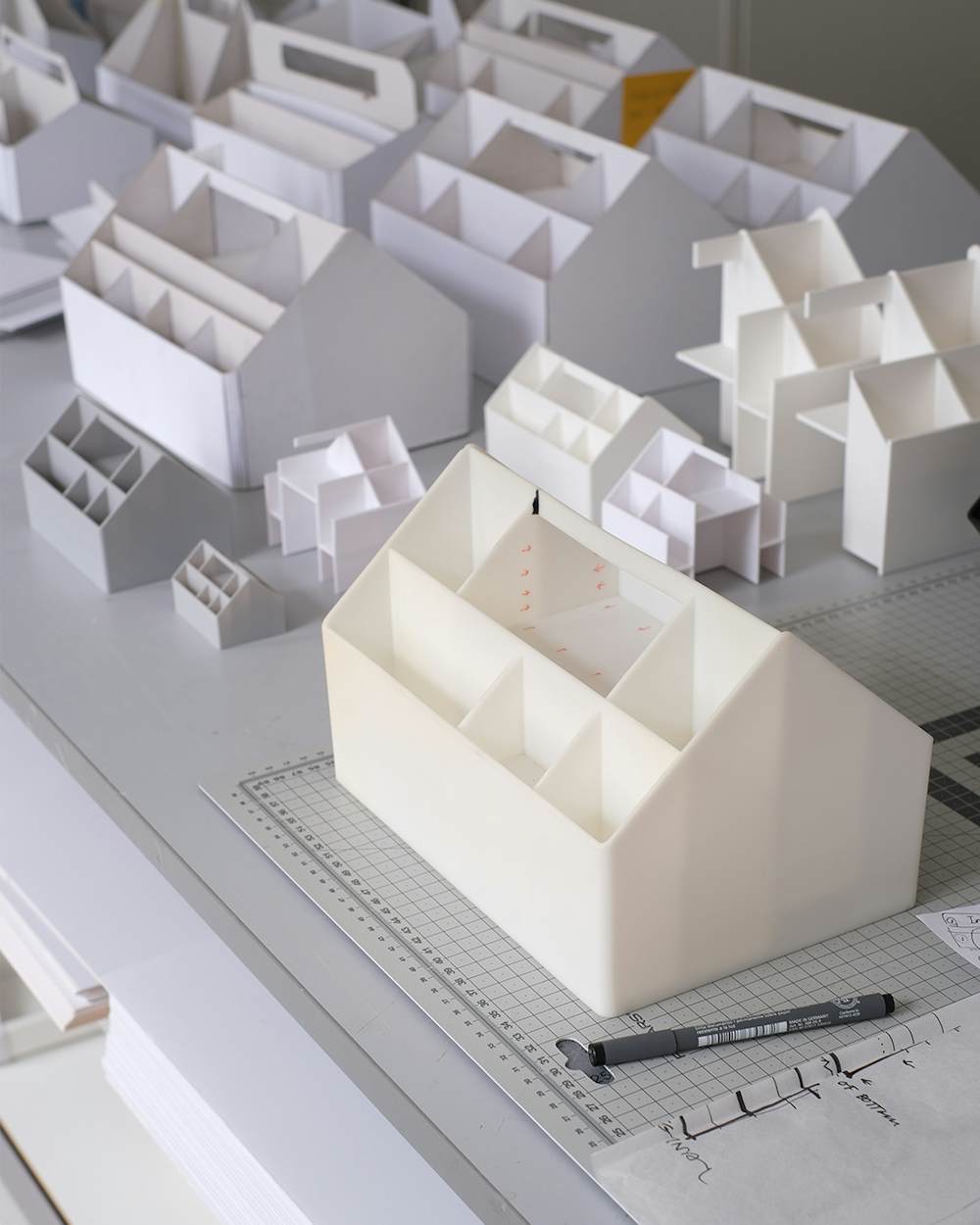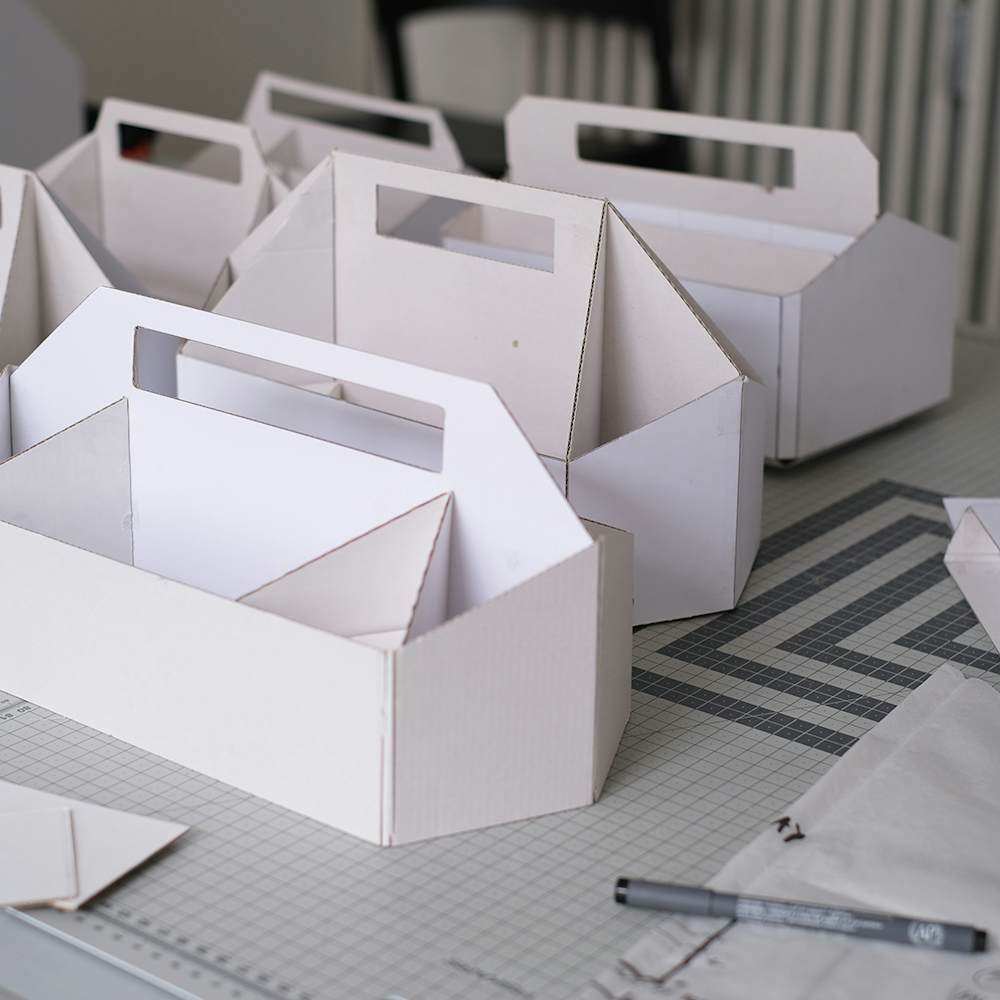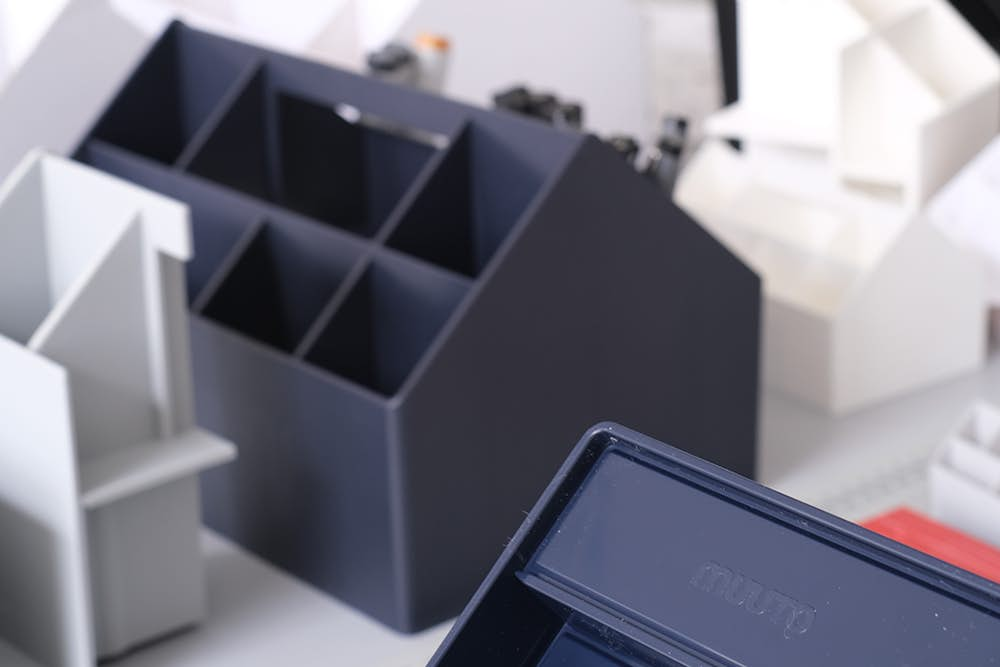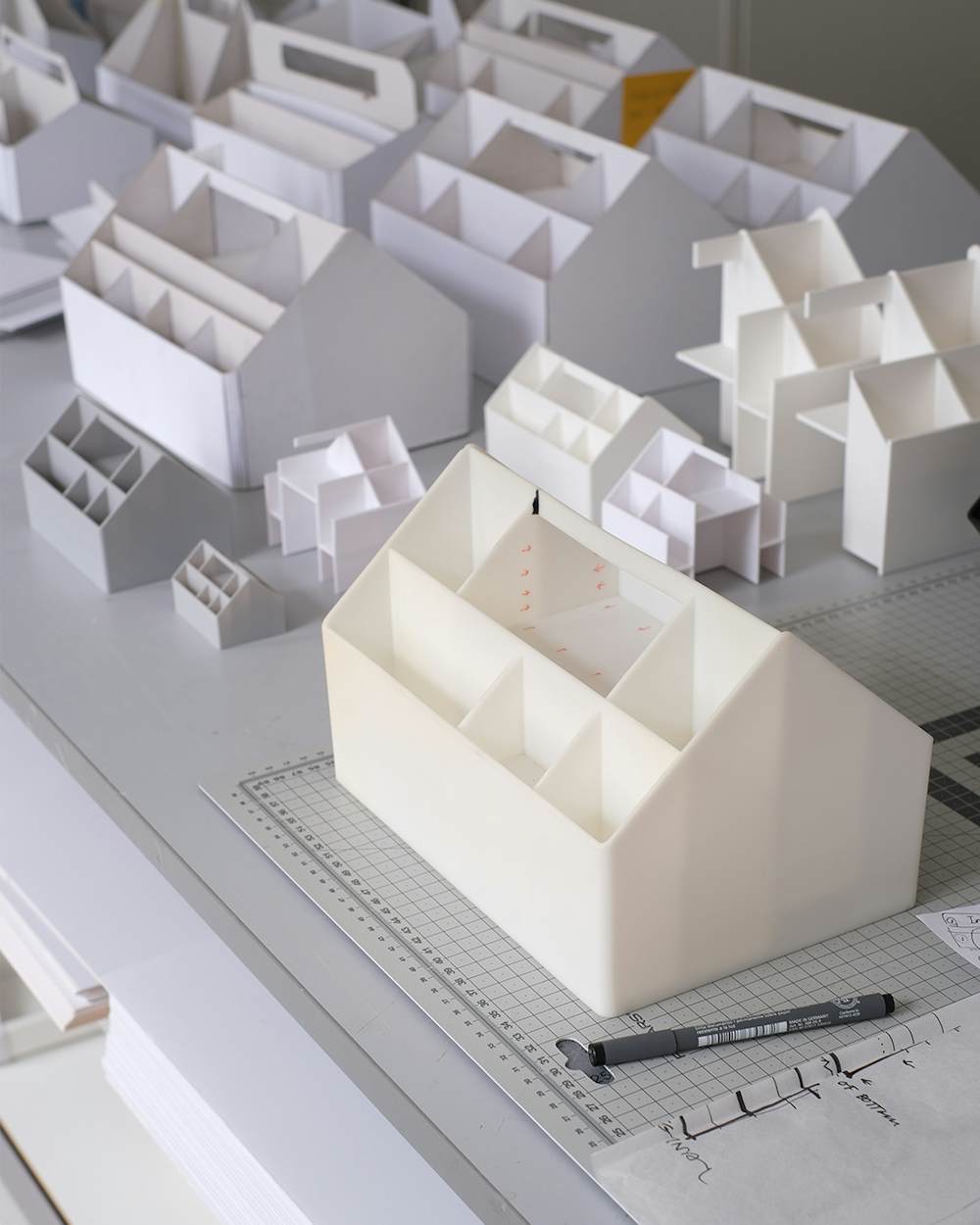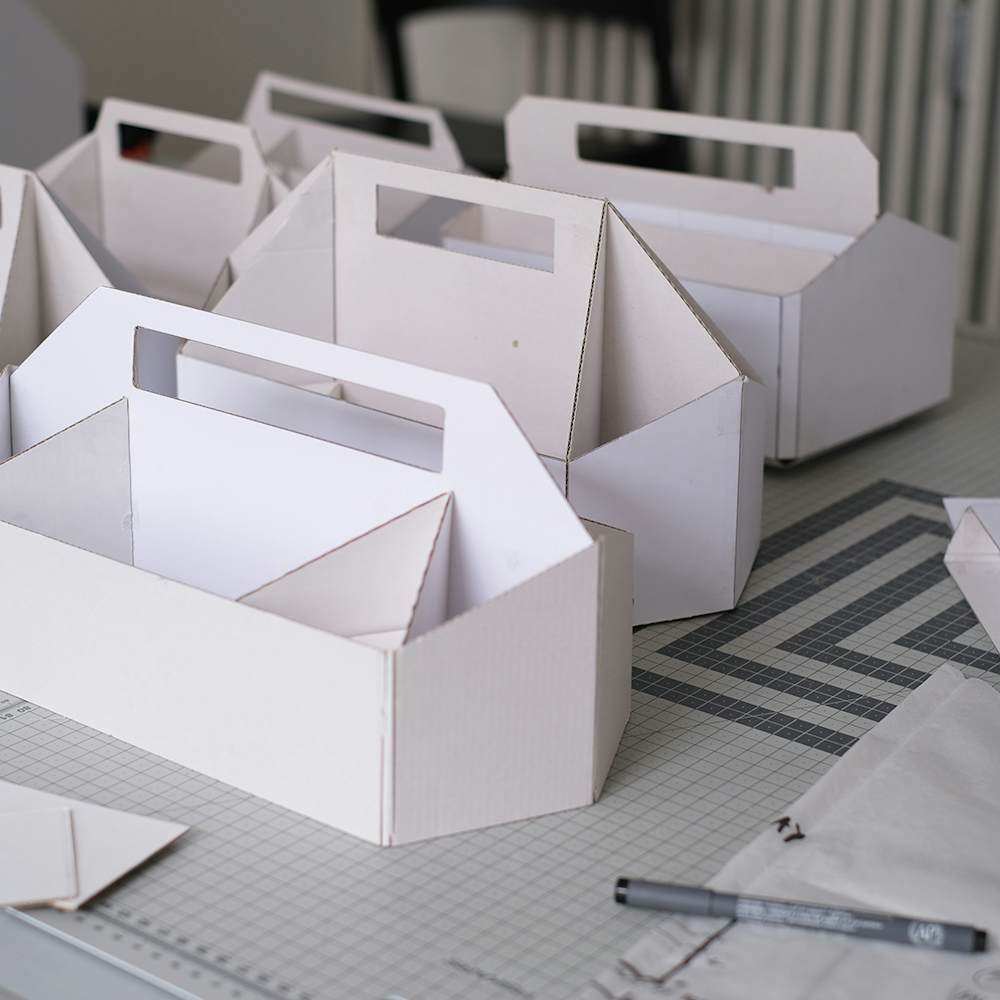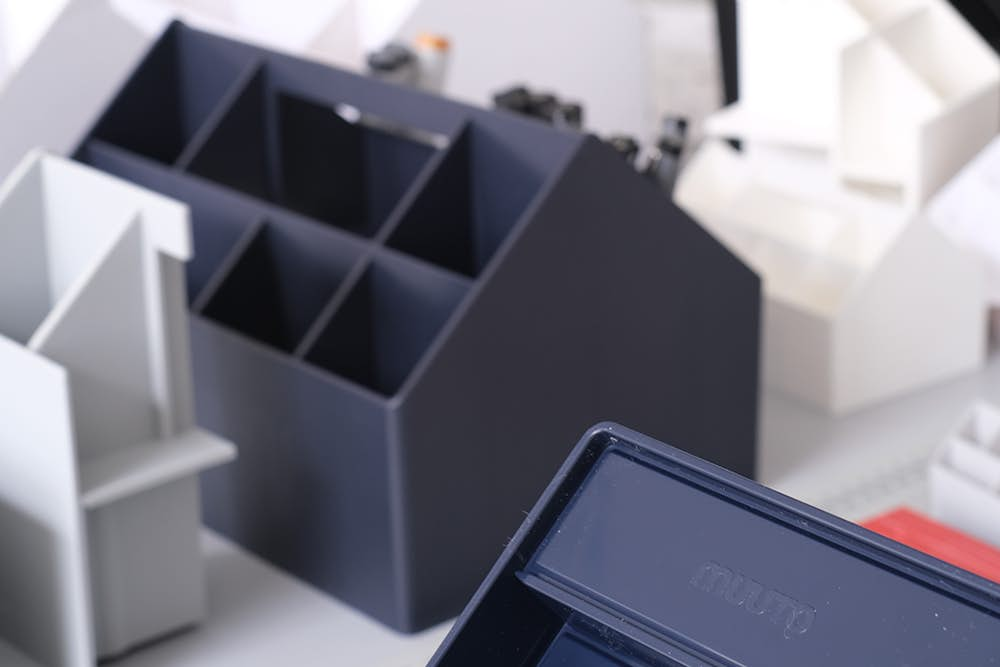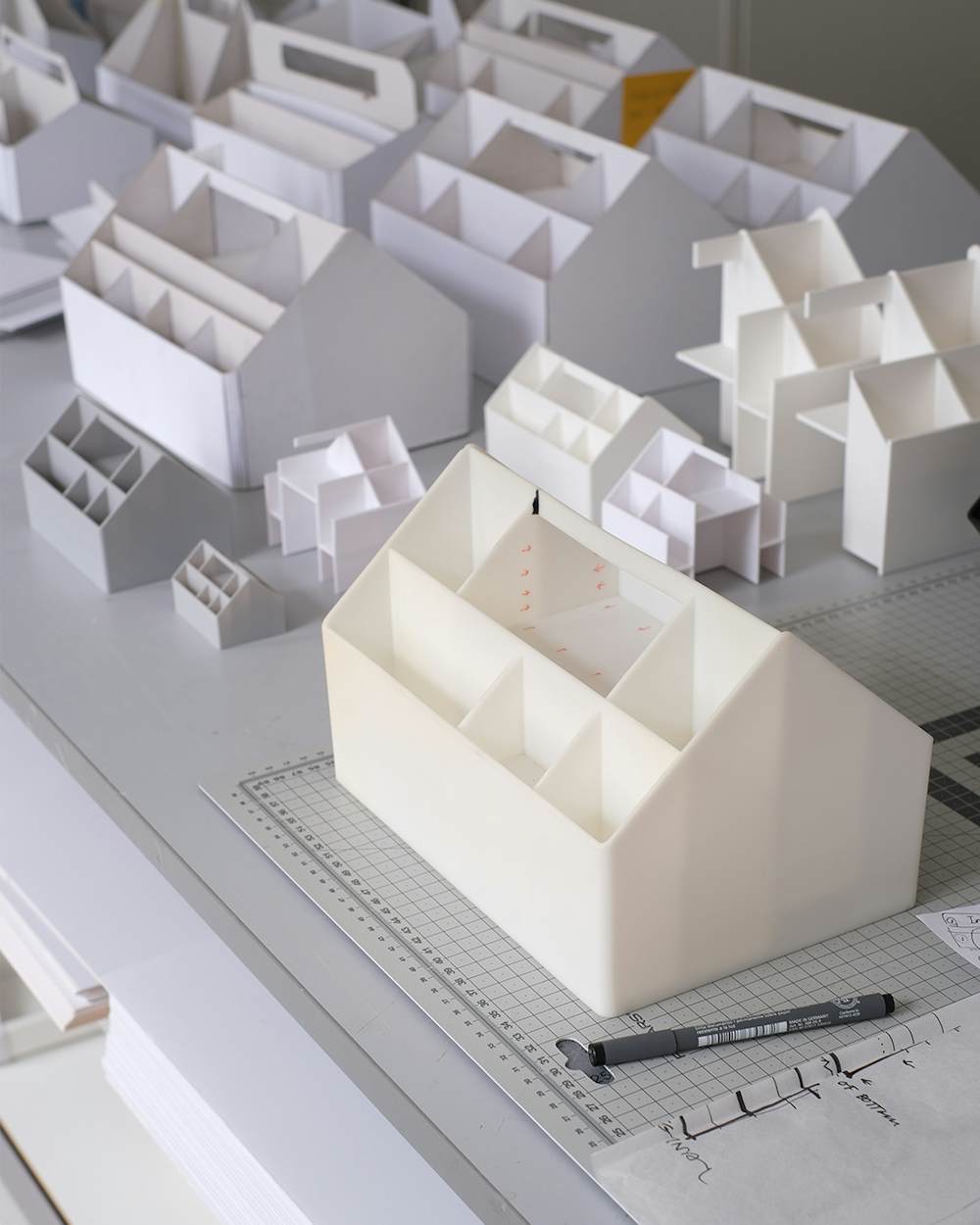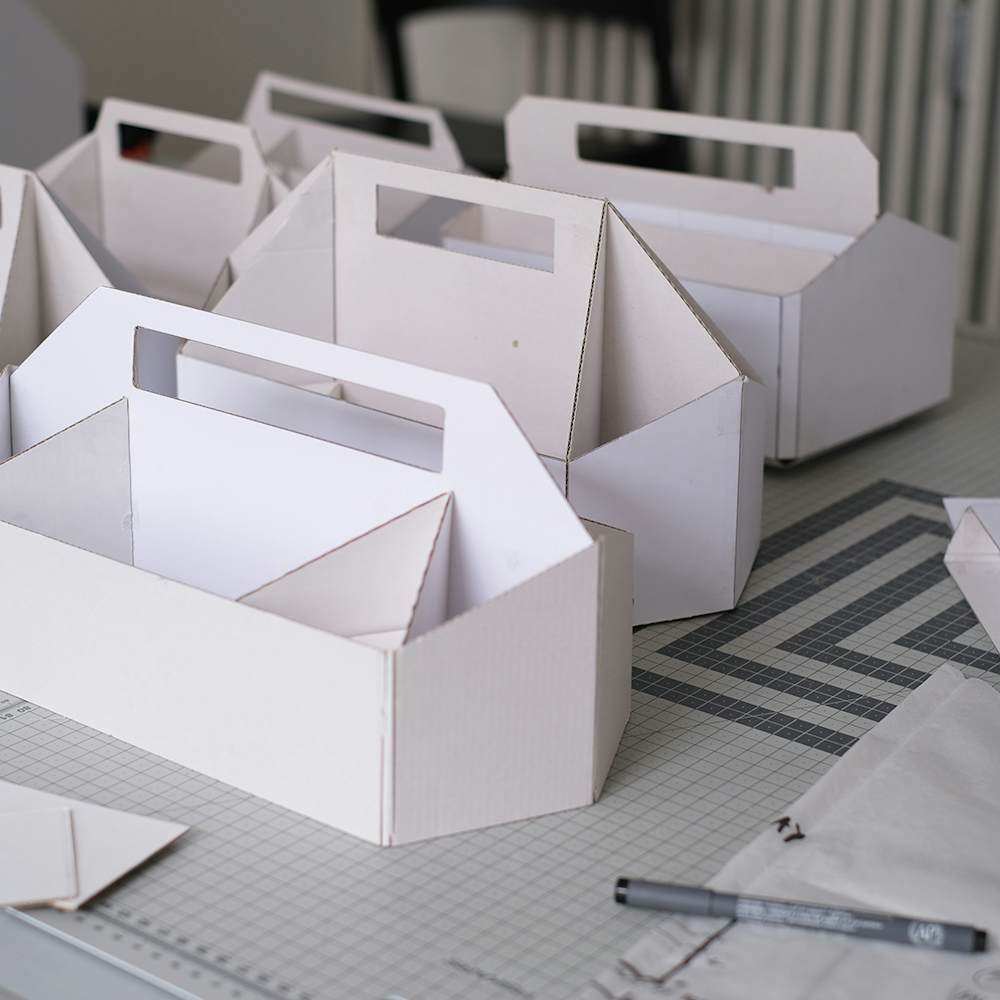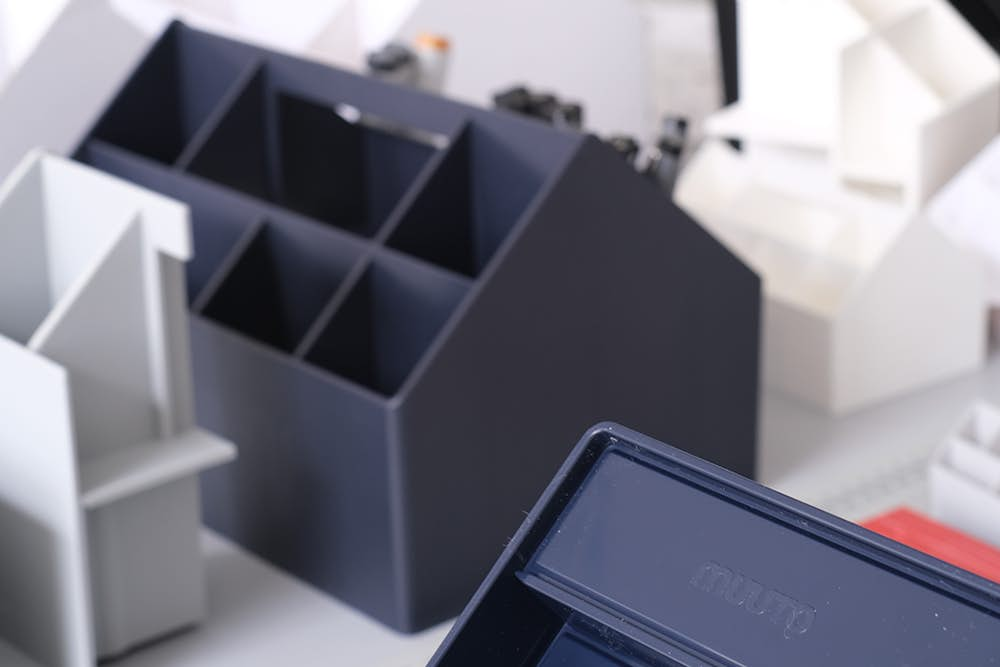 "Being cast in one piece and in one material without using glue or screws, it is a process as simple as can be, yet immensely complex to produce. There are no excessive, expensive processes involved —
it's a very straight-forward design of really high quality."
Bentzen's design borrows from the classic toolboxes he would use in his brief career as a carpenter. He refined the archetypal shape into something that feels both familiar and delightfully tongue-in-cheek.

"Making physical models of ideas and sketches allows me to just create and experiment underway. To ask myself: When is it functional? When does it have character? It is interesting to play with that balance. Yet the truly special moment is looking at them all afterwards, with a different gaze and realizing that something interesting has occurred in the process or evolved. I ran with the idea of an architectural quality — quite literally a house with room for all of your stuff — while trying to keep some of the original references."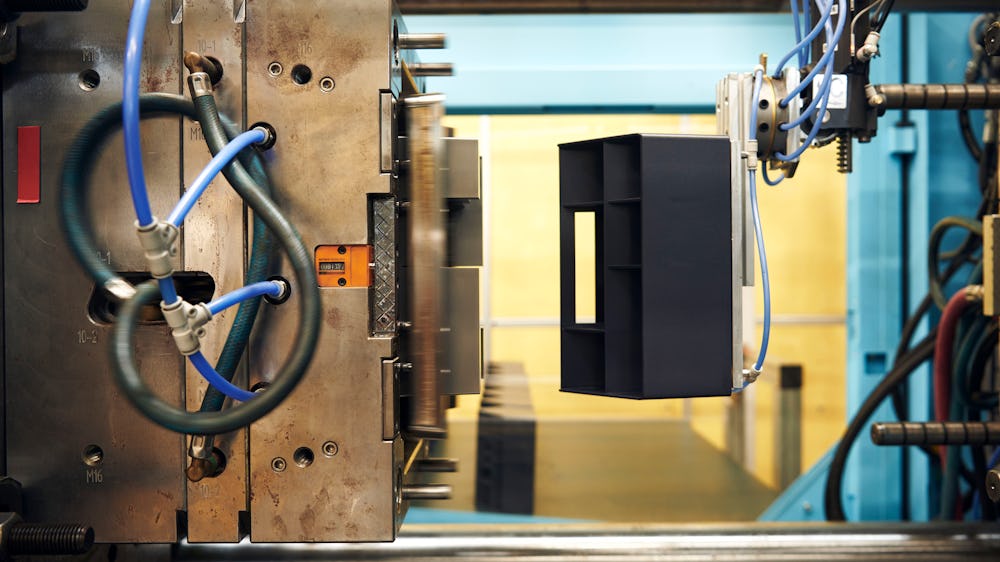 His minimalistic, simple design, which is high on functionality and ample in compartments of various depths, is designed to help declutter the desk, kitchen, or workshop. A crucial element of the Sketch Toolbox is the handle, signaling that it is a piece made for portability. Having designed large-scale, multipurpose systems that speak to the ever-evolving needs of the contemporary workplace, Bentzen knew the importance of being able to take your work and tools with you anywhere you go — as well as the ability to store a myriad of things in many places and ways.
"The portable element is so important, because our way of working or creating has shifted —
we don't necessarily have a fixed workspace as we move around across multiple surfaces at home and at work."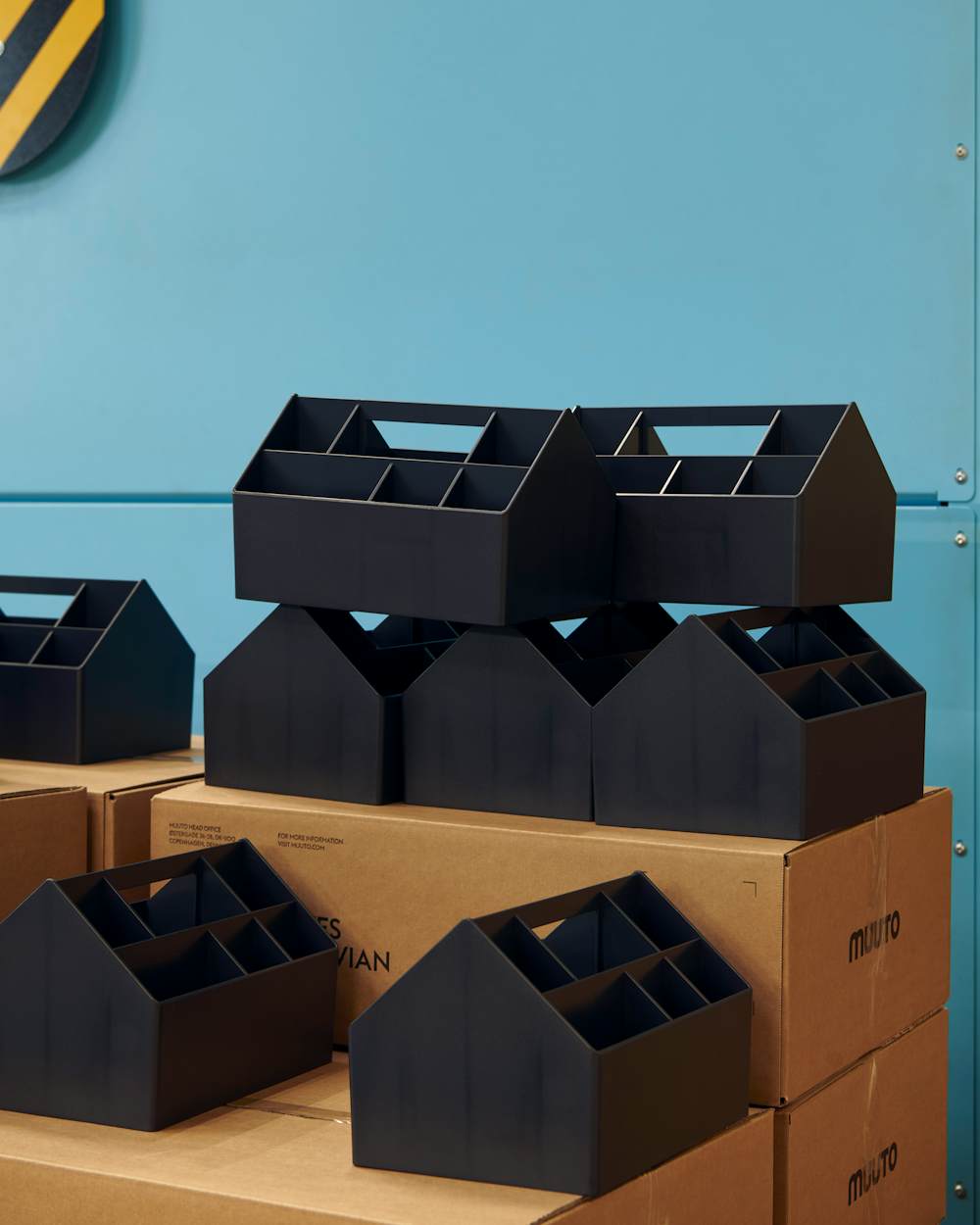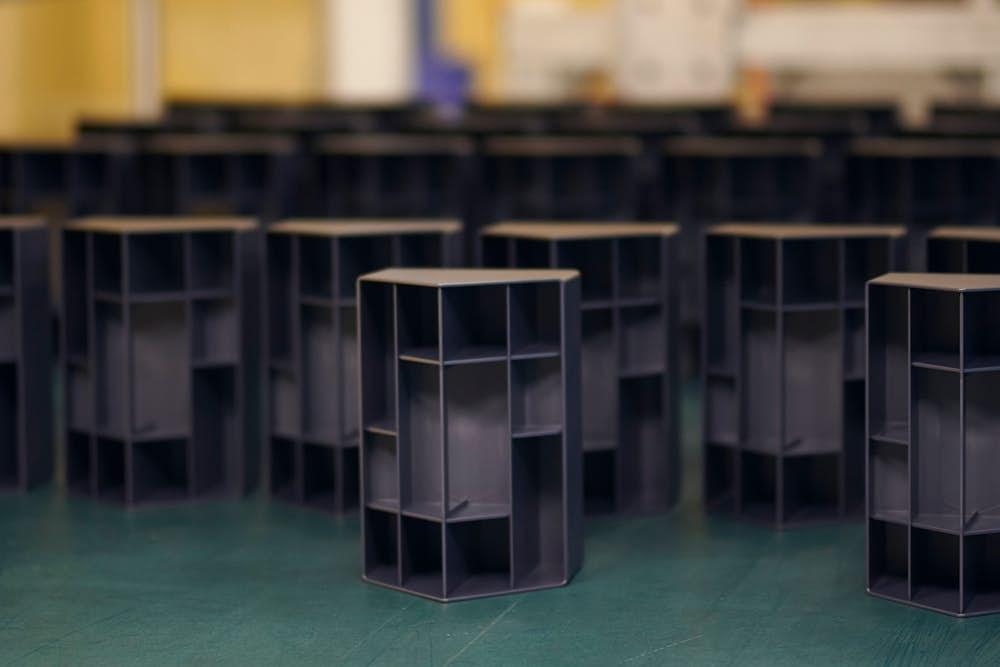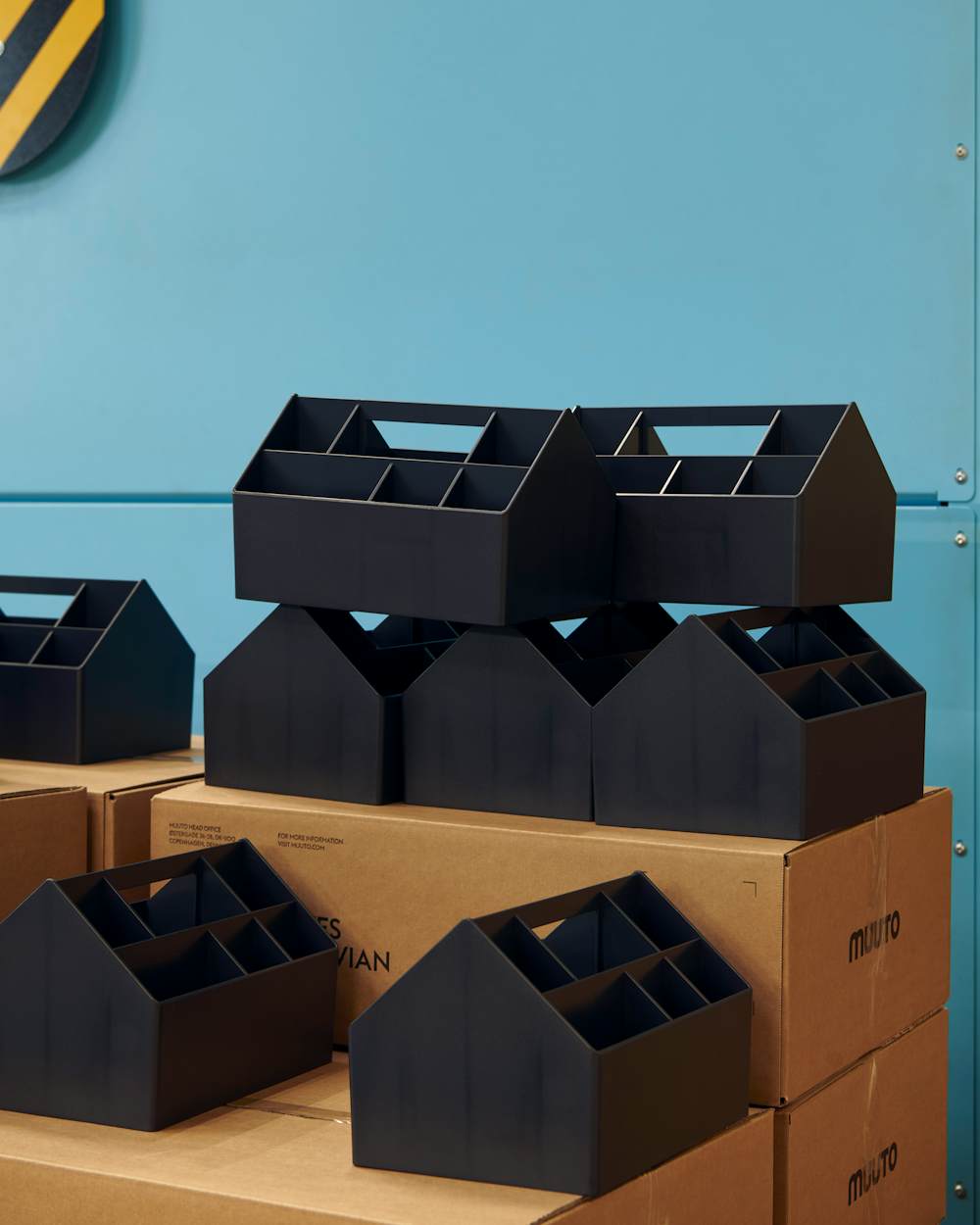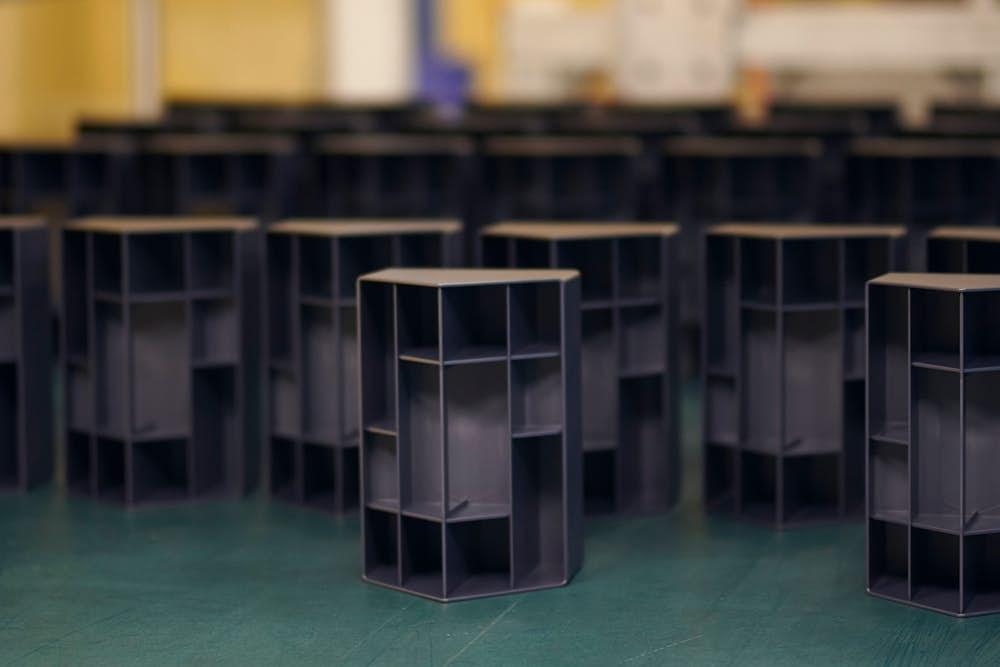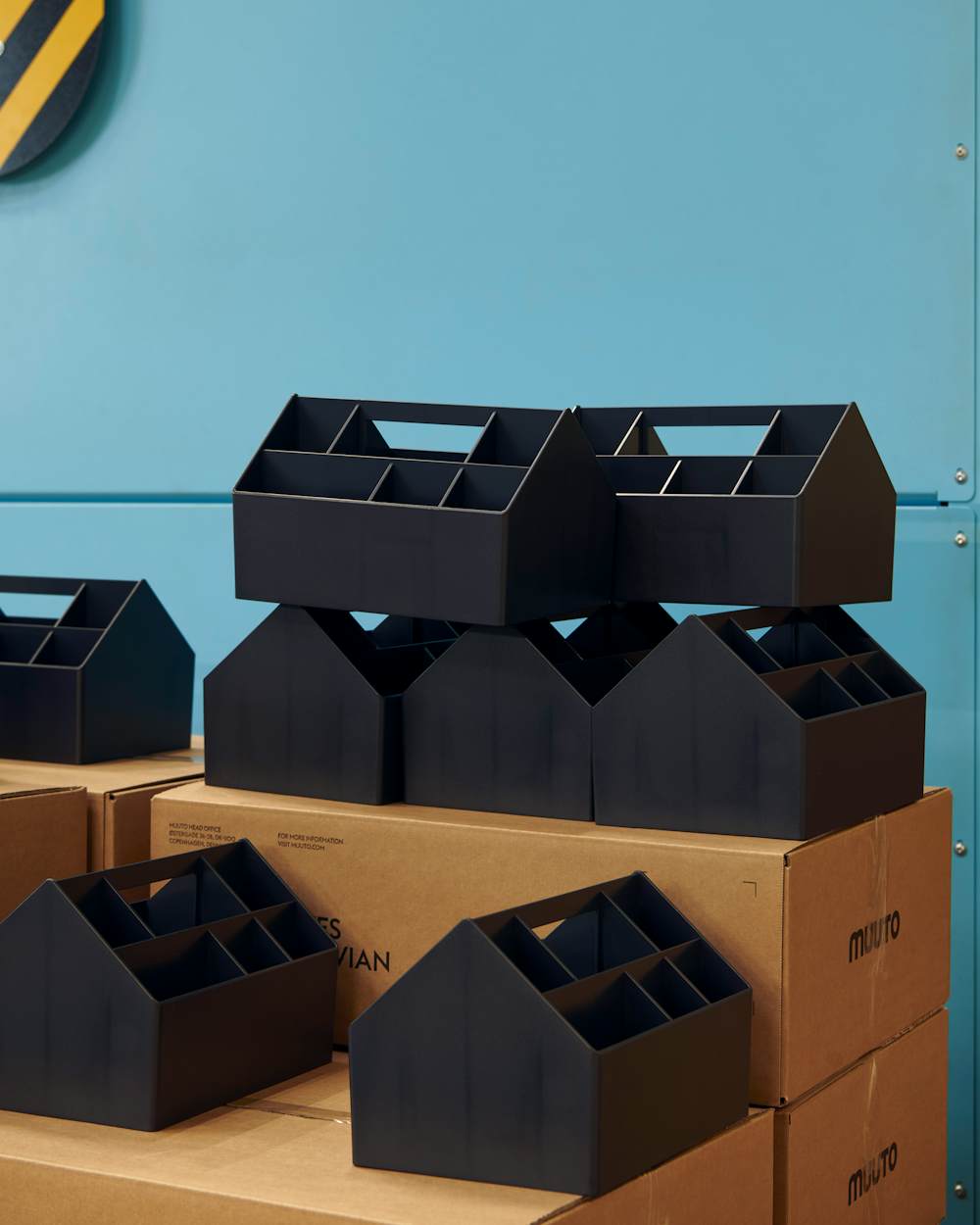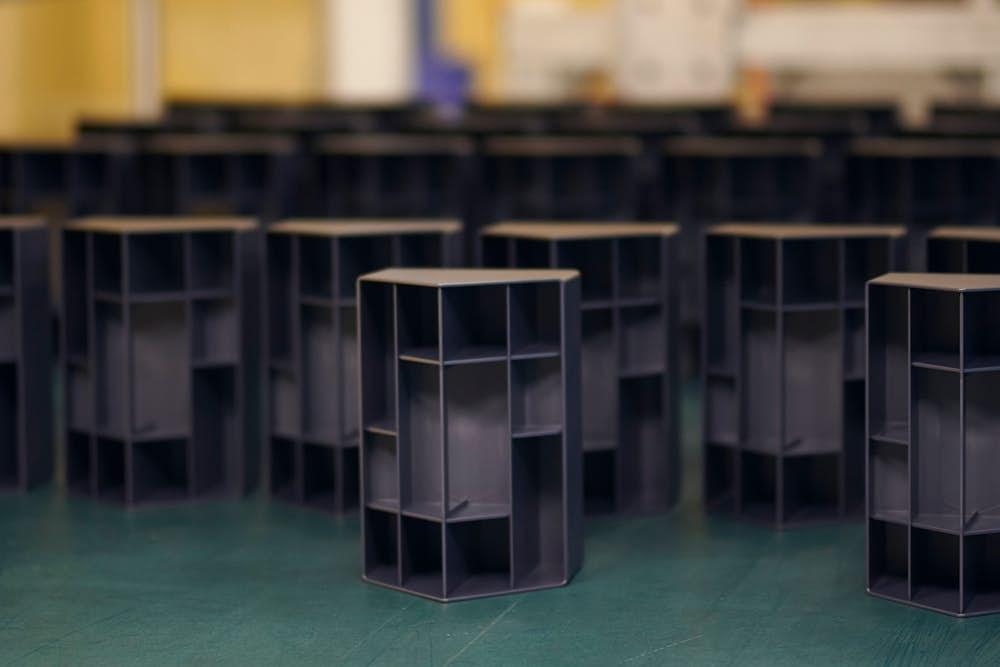 Like a house, the toolbox has various rooms to accommodate specific functions and needs. In his own studio, Sketch Toolbox holds his tools for 3D printing in the workshop and pencils for drawing at his table.

He sees its universal appeal working in the bedroom, bathroom, or the kitchen table. The toolbox feels truly at home wherever we create. It's there to hold your tools, whatever they may be; crayons, cutlery, or knitting needles.

Bentzen notes, "My youngest son draws in his bedroom, in the kitchen, on the floor. If it wouldn't have that handle, he wouldn't bring it with him. I'm happy to see he does."