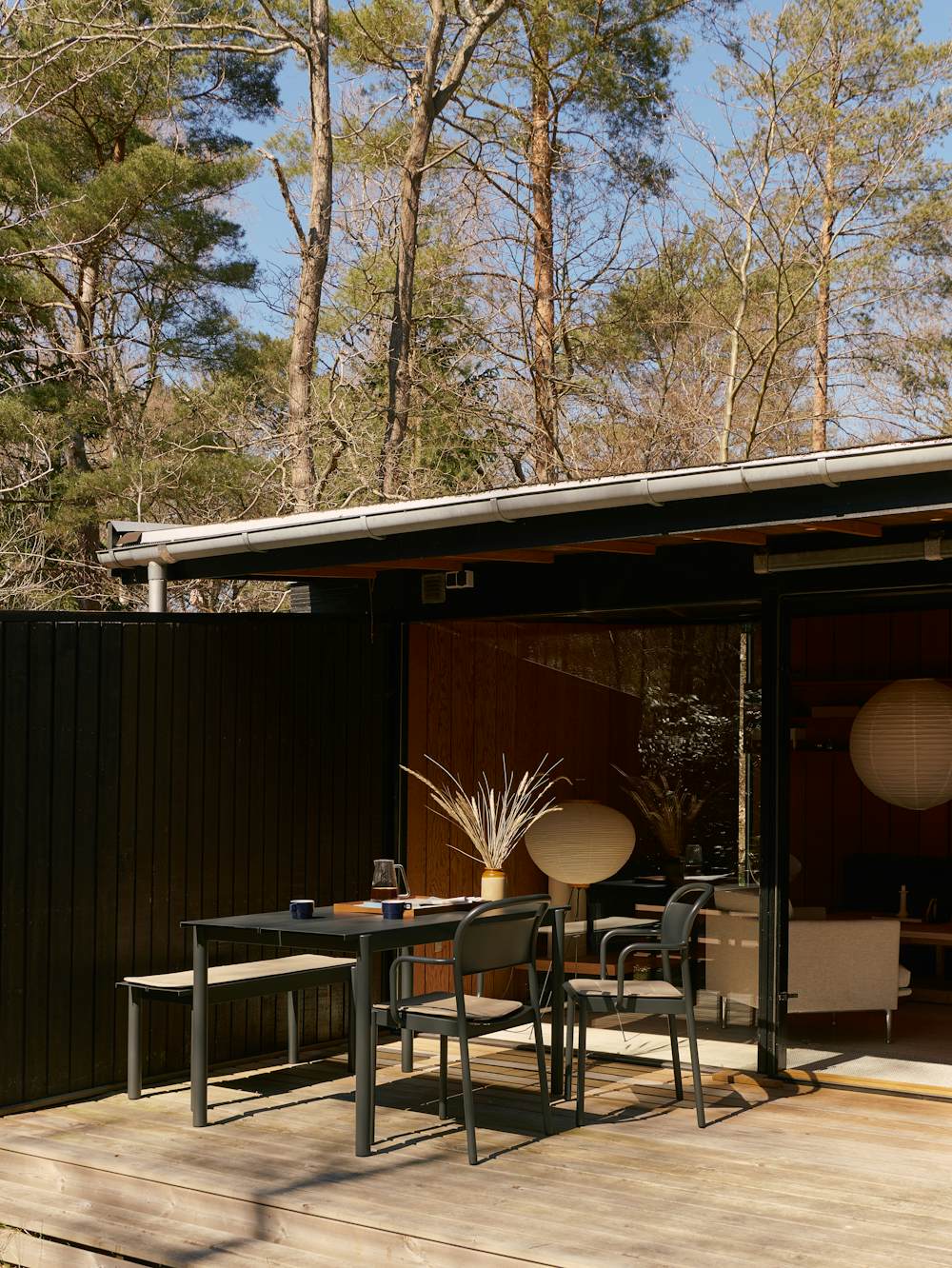 MUUTO AT HOME
blurred lines
Muuto's Design Manager Marie Hesseldahl eliminates the border between indoor and outdoor living with a Scandinavian summer house completely immersed in the surrounding landscape.
A quiet contrast to metropolitan living, Marie Hesseldahl's countryside escape is a modernist one-story surrounded by a pine forest just 45 minutes outside of Copenhagen. When she and her partner encountered the late-1960s design on a hike through North Zealand, they felt it was love at first sight.

"The architectural concept was what really caught our eye — how the house appears to naturally blend with its surroundings. Through the large windows, an uninterrupted view of the enveloping pine forest is welcomed inside. Following the pace of nature and the passing of the seasons intimately is so inspiring and definitely gives me a lot of energy.

"The dark brown exterior, with its south-facing panoramic windows, makes the most of natural light and is emblematic of the heydays of Danish Modernism: sleek yet straightforward and deeply rooted in a holistic approach to architecture and design.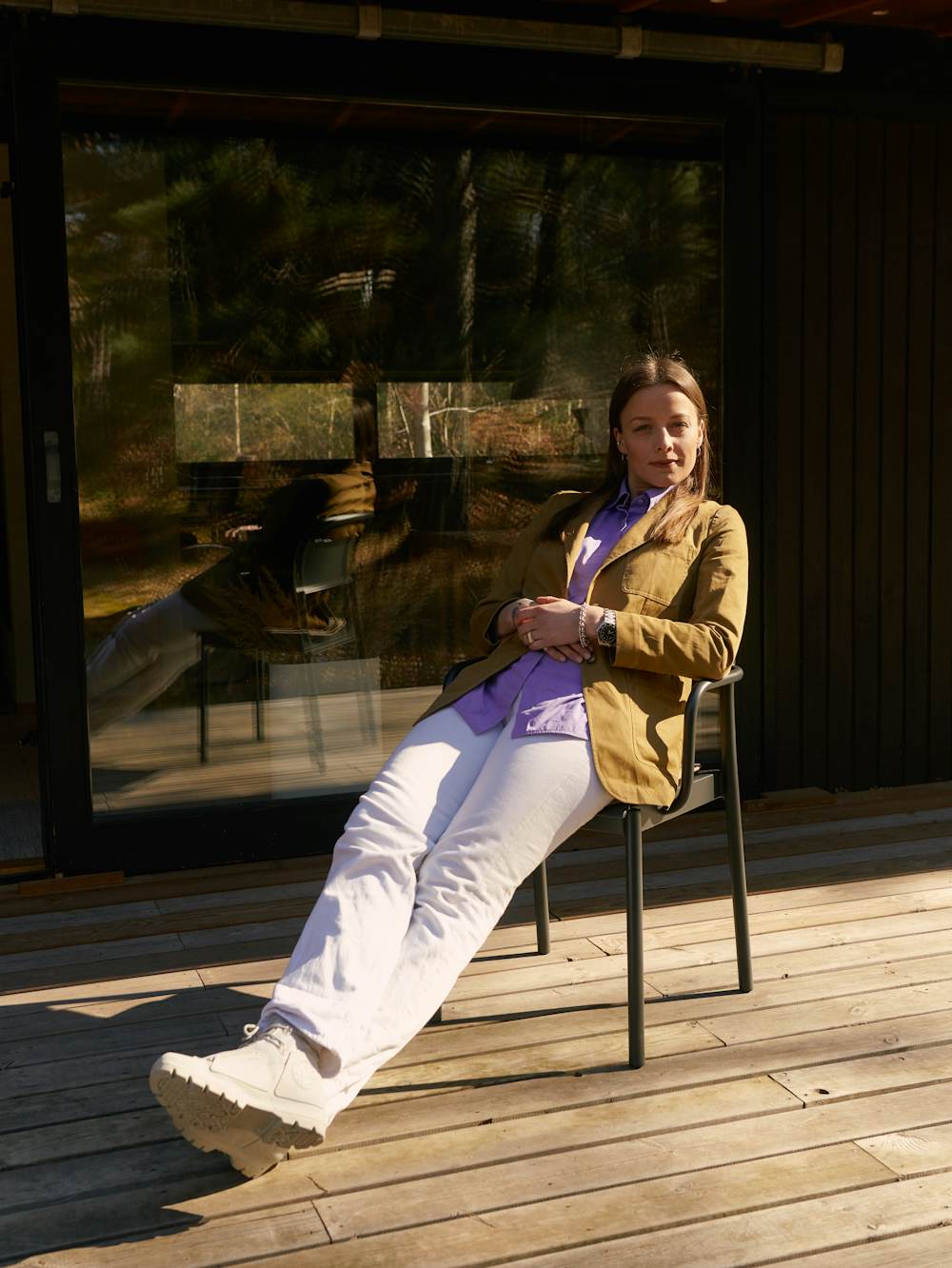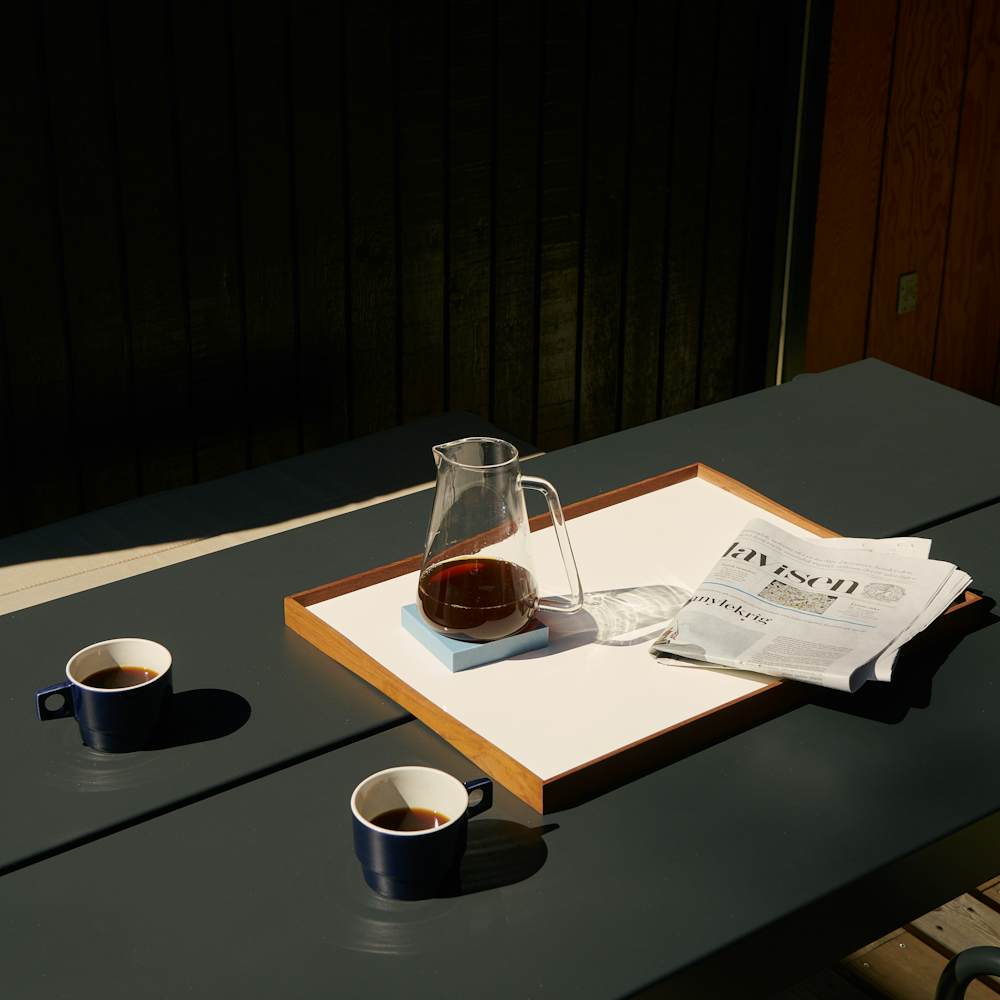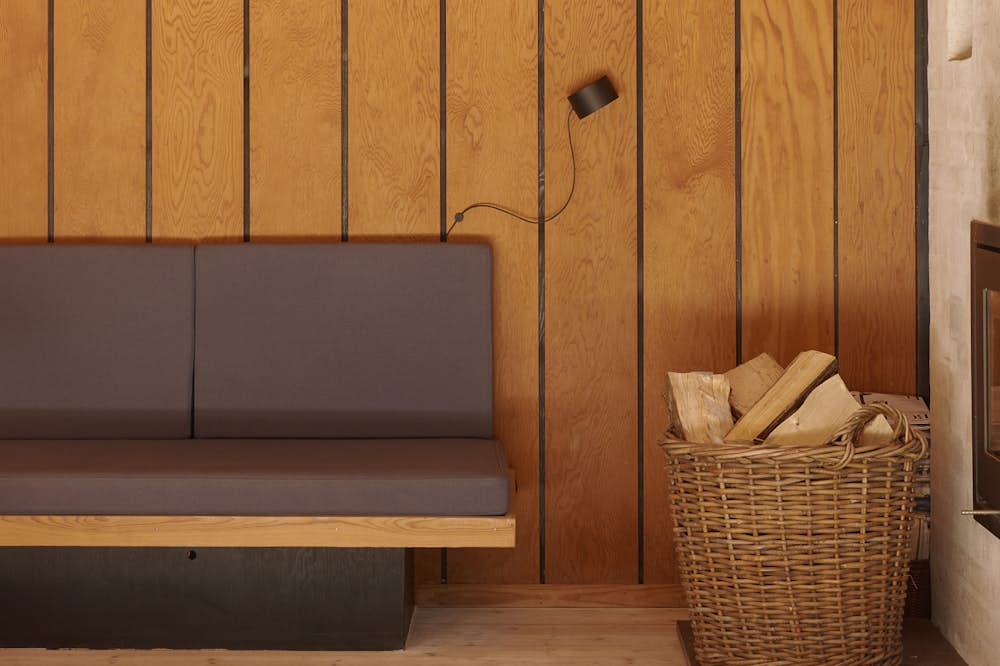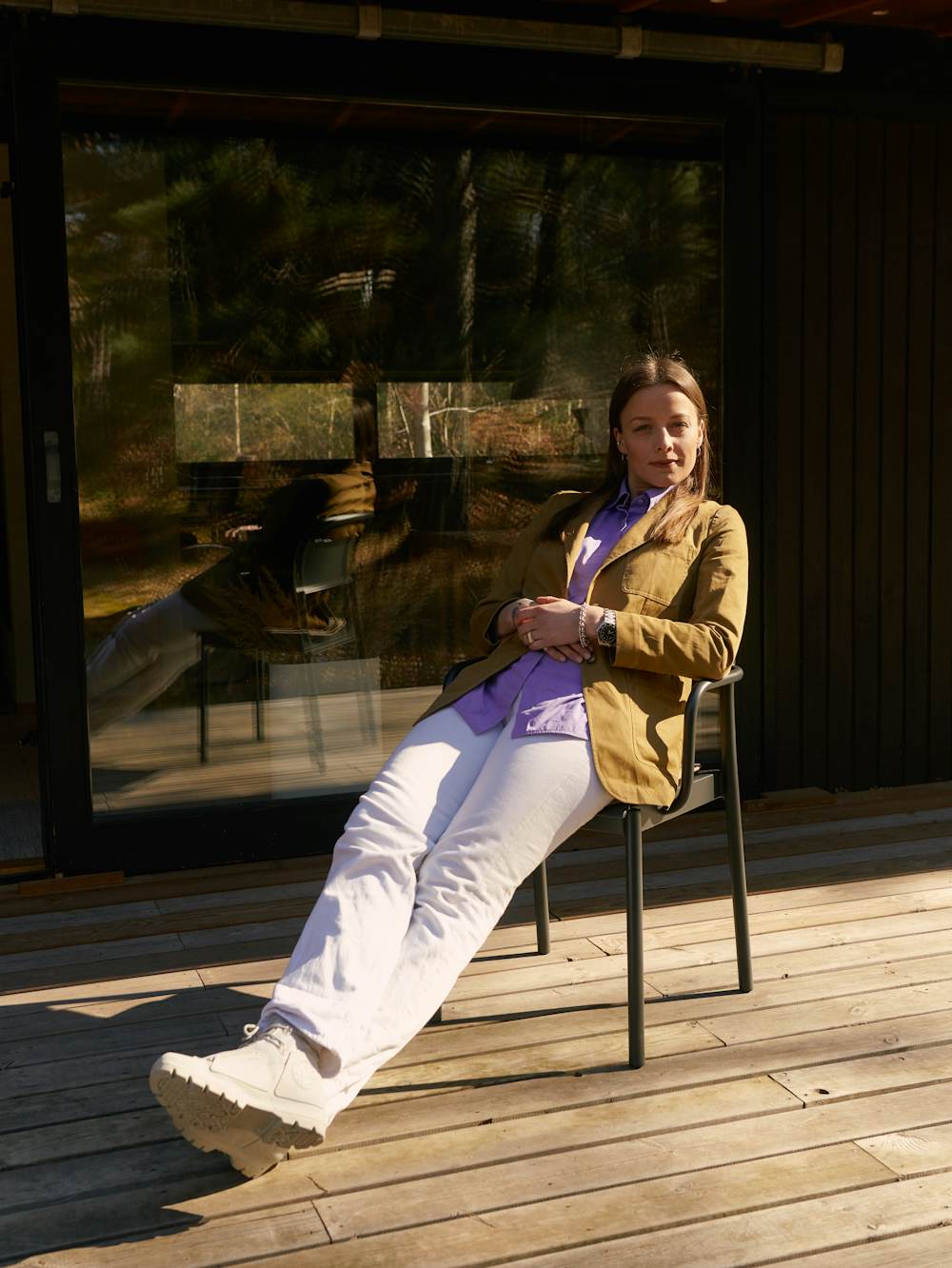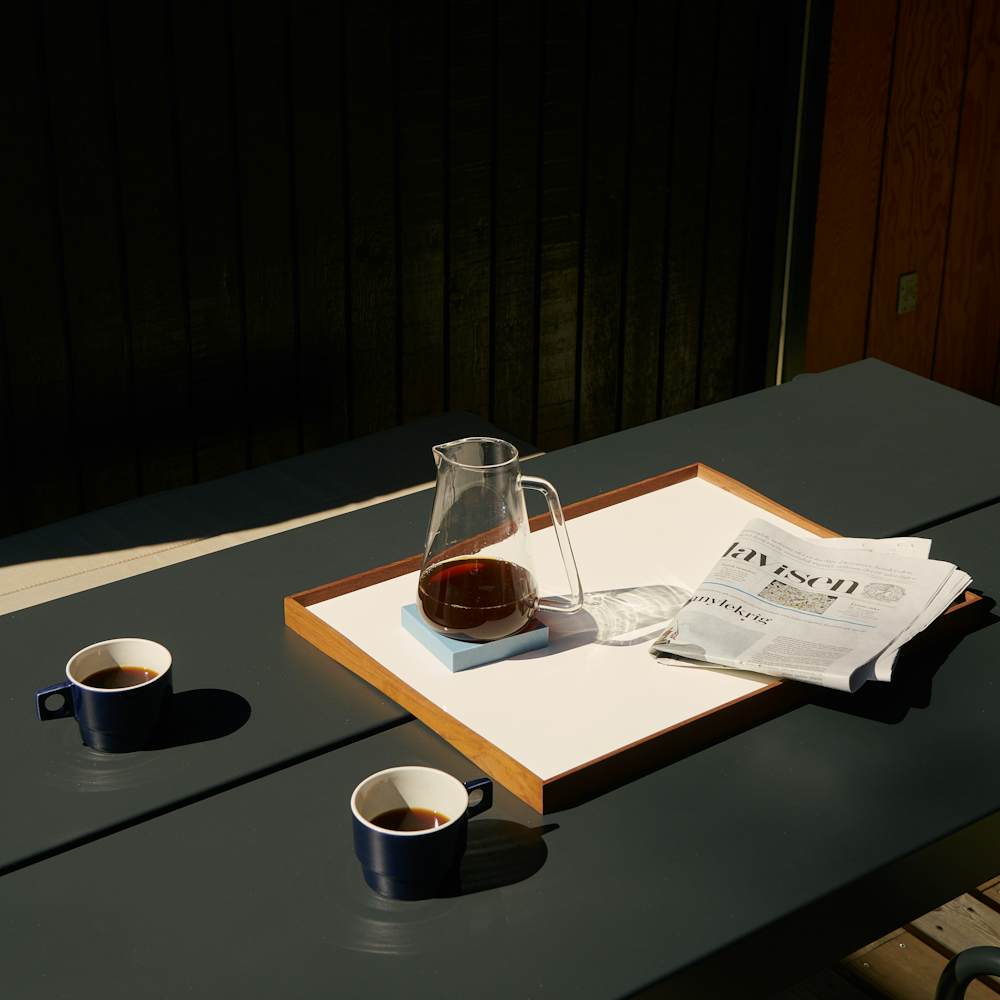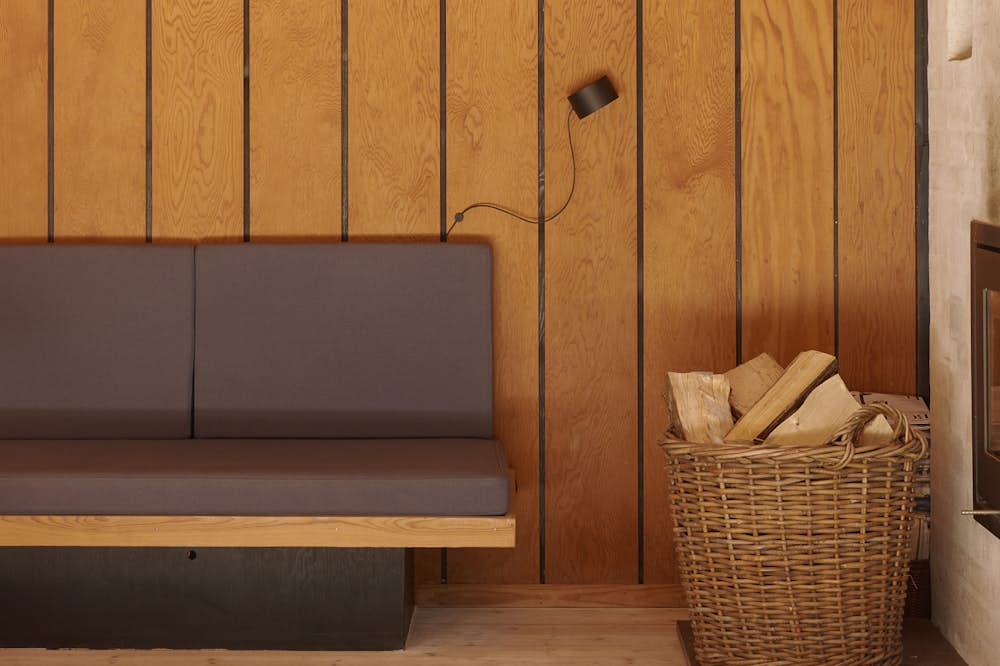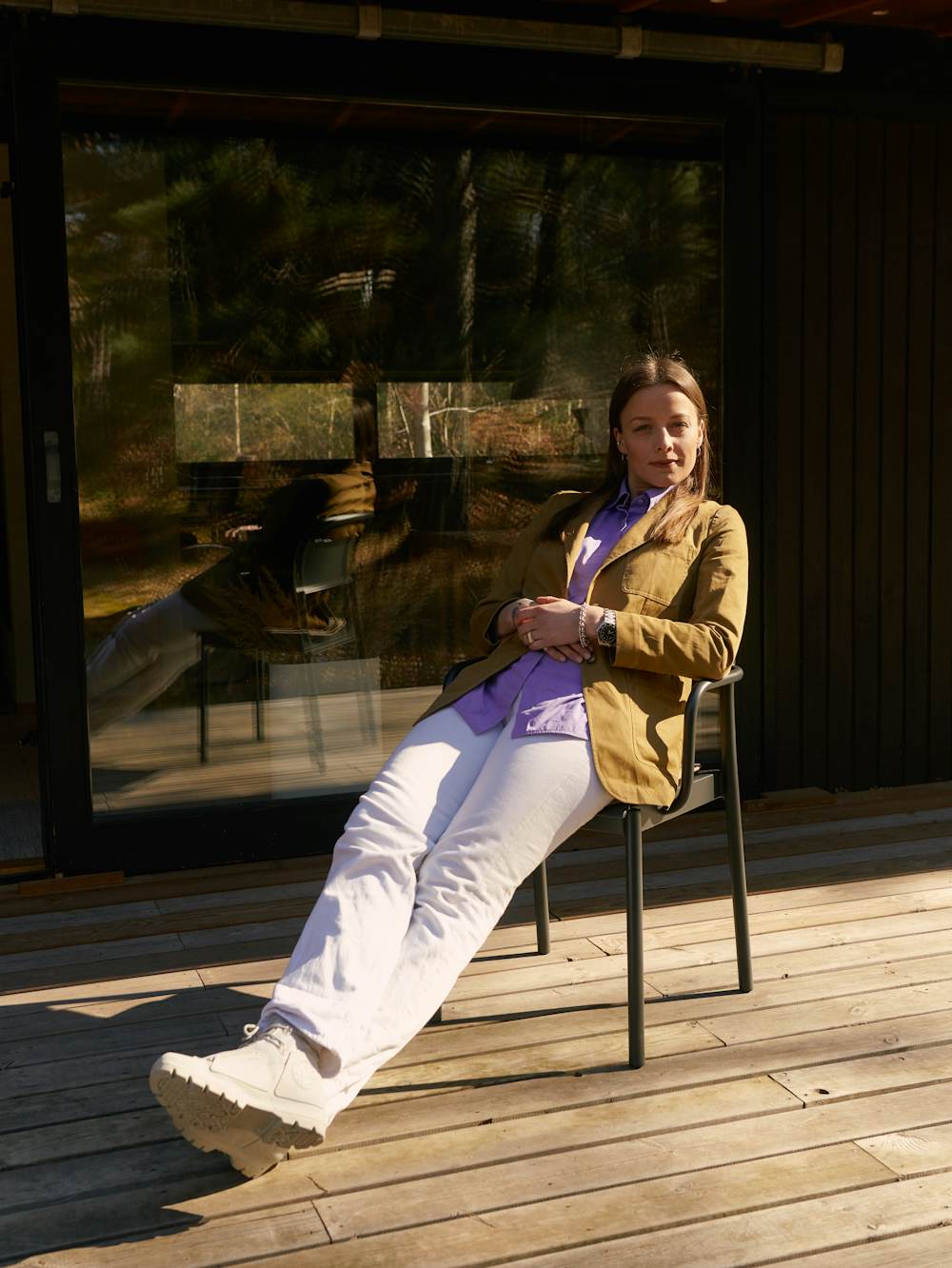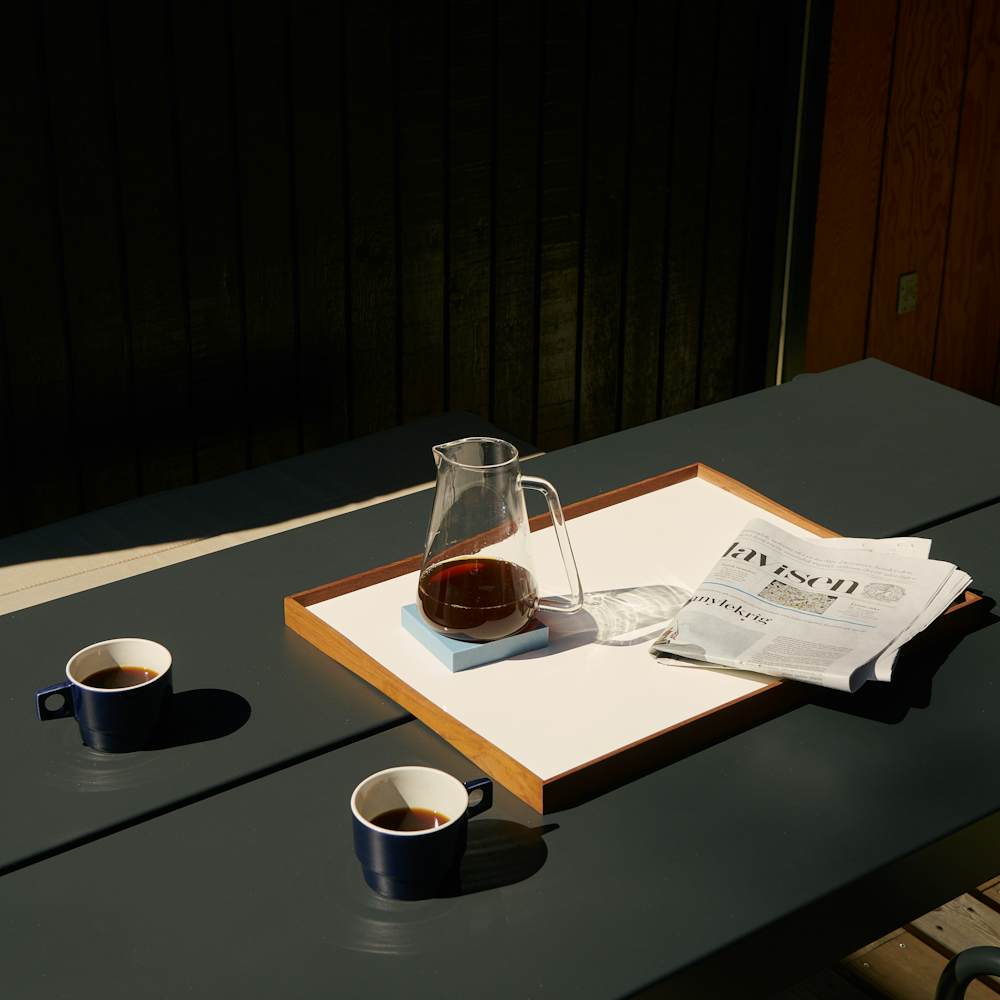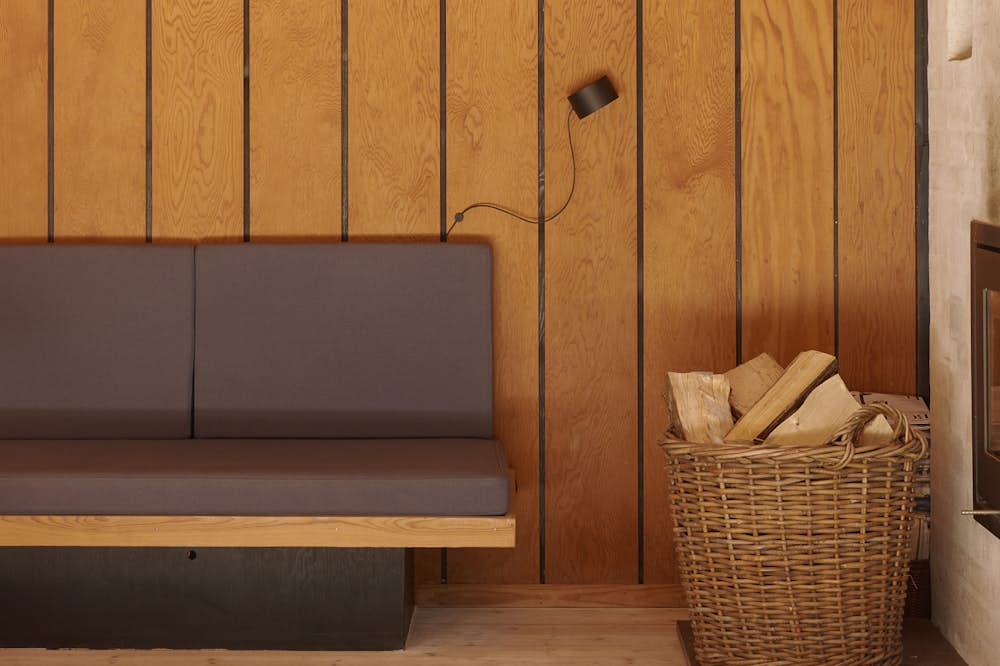 Throughout the year, the house is grounds for weekend getaways with friends and family. In winter, they gather around the fireplace, looking out on the frozen scenery. As the weather warms up, dinners spill out onto the terrace, fully eliminating the border between indoors and outdoors as dining chairs move outside to accommodate unexpected guests around a Linear Steel Table.

"Being surrounded by strong aesthetics is calming and inspiring to me. We were influenced by both Scandinavian and Japanese aesthetics and tradition, with natural materials and the site's inherent qualities as a driving force."
"I simply love the power of light — whether it be artificial or natural light." —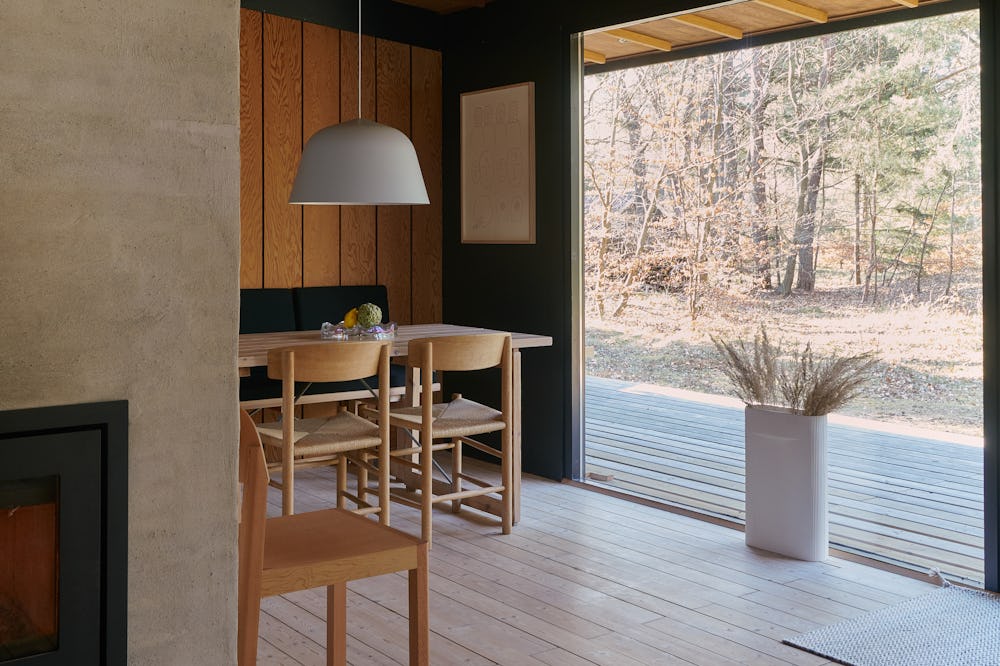 Planned by renowned Danish architects Knud Friis and Elmar Moltke Nielsen in 1969, many of the original details of the house remain uniquely intact, among them bespoke furniture, black ceiling beams, and honeyed pine paneling. The landscape is echoed in the choice of natural materials inside. Different types of wood, often marked by a time-earned patina, are disarmingly mixed throughout the space, creating a sense of connectedness and ease.

Organization and functionality are key pillars in Hesseldahl's interiors. Following this ethos, she wanted the space to speak for itself by avoiding the clutter of too many objects and allowing the intended architectural elements to shine through, like the original built-in furniture that expresses a minimalistic and straightforward aesthetic.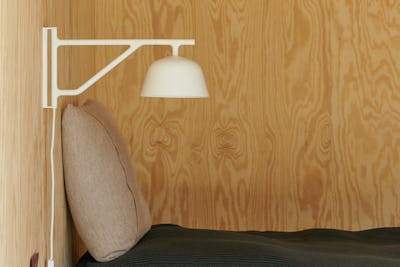 lit with intention
"I've selected lighting for the house that emphasizes and cements the right mood and function even on the darkest winter day."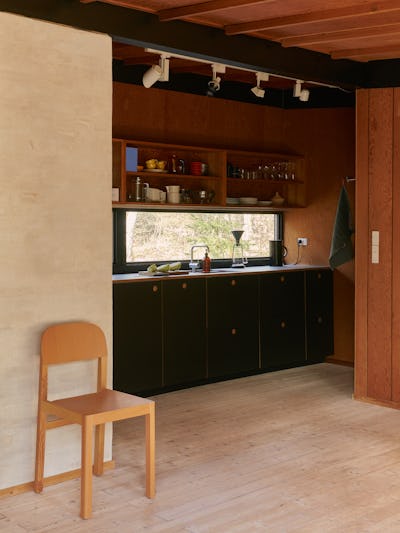 uncluttered focus
"The Workshop Chair was a natural choice for the space as it's quite like the house, profoundly uncompromising in its function and appearance."
lit with intention
"I've selected lighting for the house that emphasizes and cements the right mood and function even on the darkest winter day."
Hesseldahl believes light is the most vital element of any interior, and it's certainly an influential feature of the house. As the day passes, soft shadowplay greatly influences the atmosphere of the space. In summer, it bathes in light throughout the day, while the darker months allow for playfulness in choosing the right lighting for every function or mood — for curling up with a book or gathering around the dining table under warm glow of the Ambit Pendant Lamp.

"Light plays such an important part in the house as sunbeams dance across the floor, warm orange light spreads from the fireplace, or a cozy glow emanates from a dimmed bedside lamp. I've selected lighting for the house that emphasizes and cements the right mood and function even on the darkest winter day.

"For example, the dimmable Rime Wall Lamp in the east-facing bedroom creates a relaxed and cozy atmosphere. Hesseldahl explains that it calms her down gradually at night and wakes her up slowly in the morning if natural light is absent. In this meticulous manner, every room is lit with intention.

As the house has a clear sightline towards the woods, the barren space brings a sense of calm and allows Hesseldahl to enjoy the view from toward infinite angles. "Our house performs the perfect scene as it demonstrates functionality at its very best."