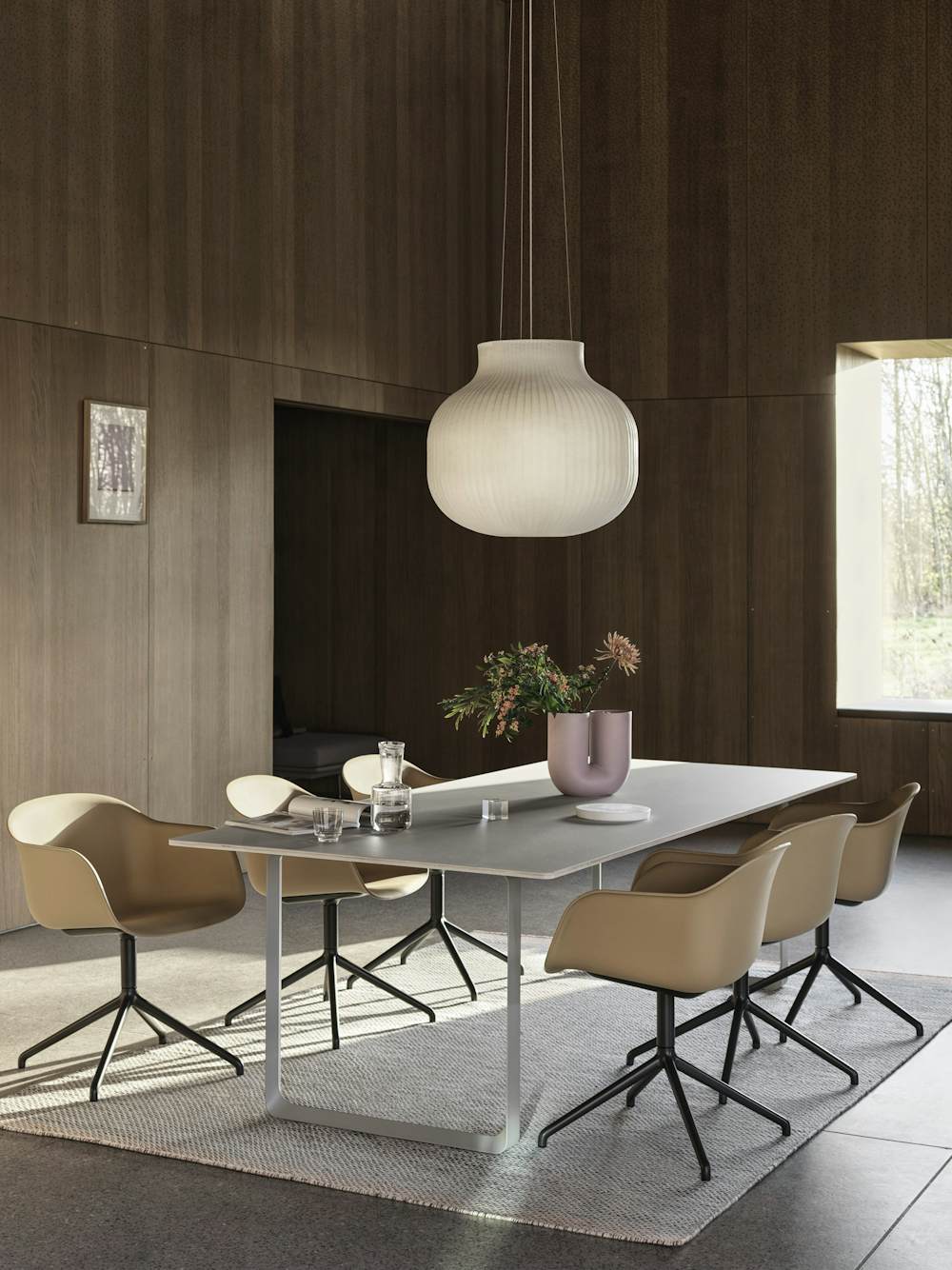 THEME STORY
giving new life to plastic waste
We have an impact on the environment through the natural resources we use. As part of our sustainable initiatives, we wish to increase our use of recycled materials in order to reduce waste and our consumption of natural resources. By doing this we bring new life to plastic waste, further reducing the amount sent to landfills or incinerators.
80% recycled plastic
The Fiber Chair without upholstery uses a minimum of 80% recycled plastic. By substituting at least 80% of the virgin plastic in the production of its shell, we minimize the use of new material, instead of reusing existing material a second time around.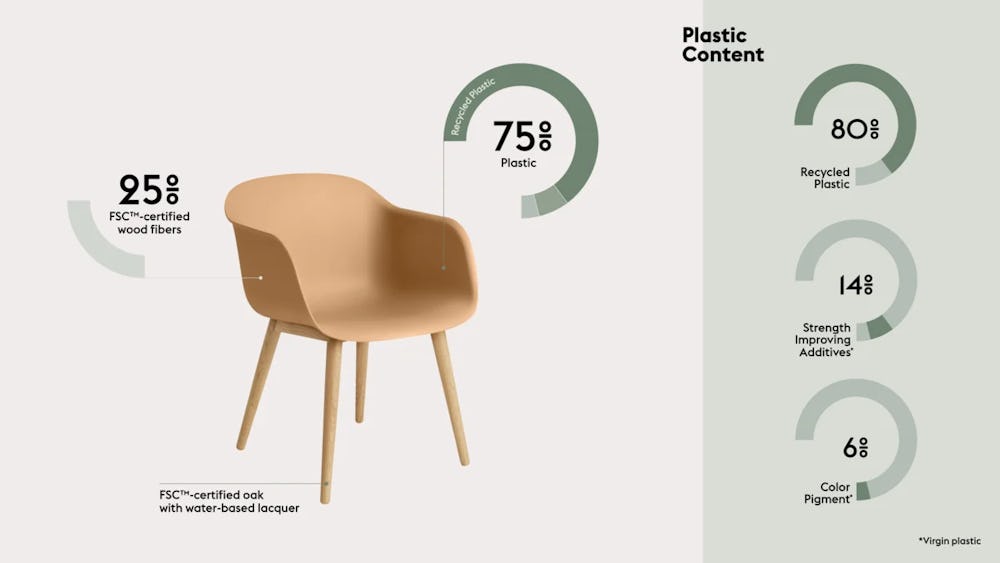 a reduced environmental impact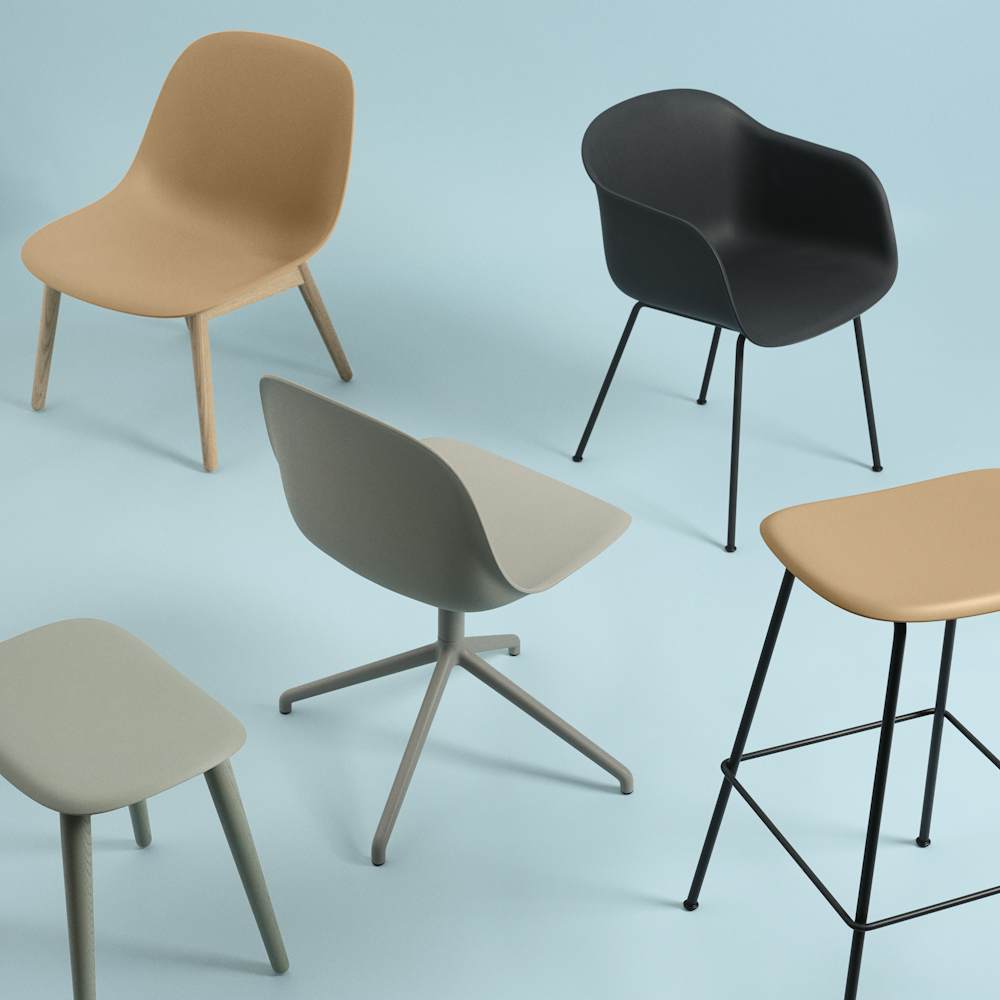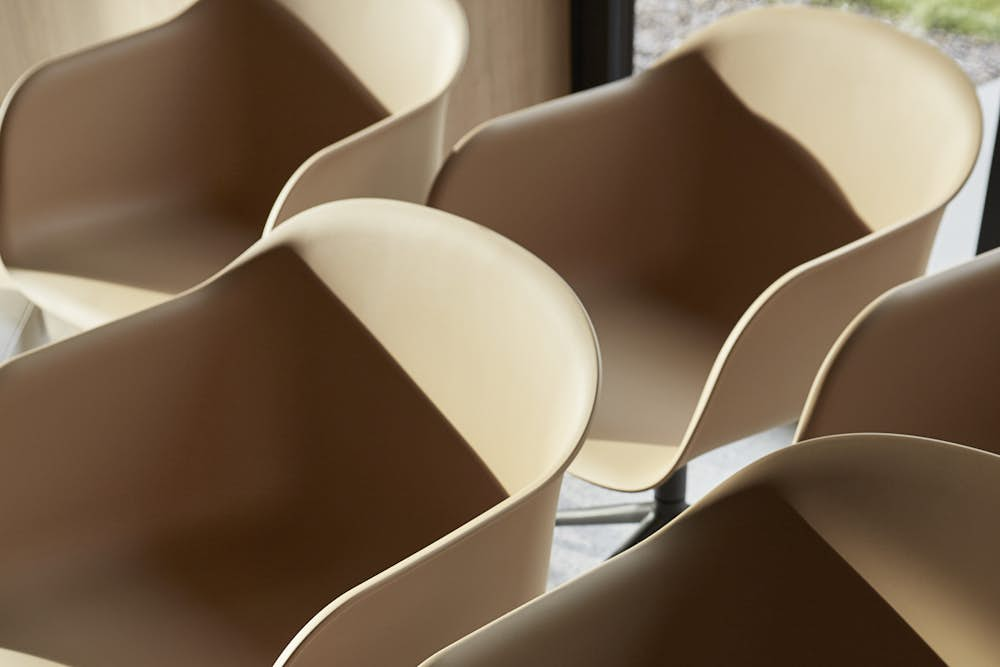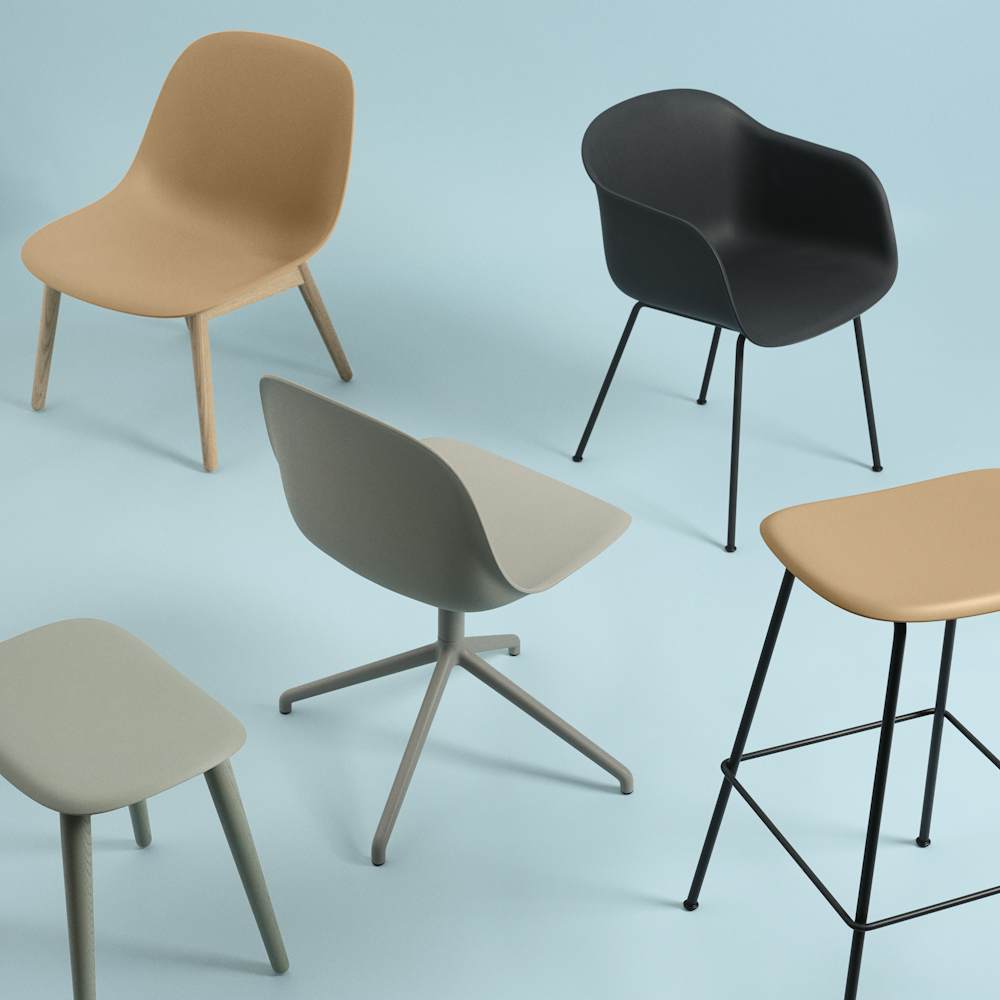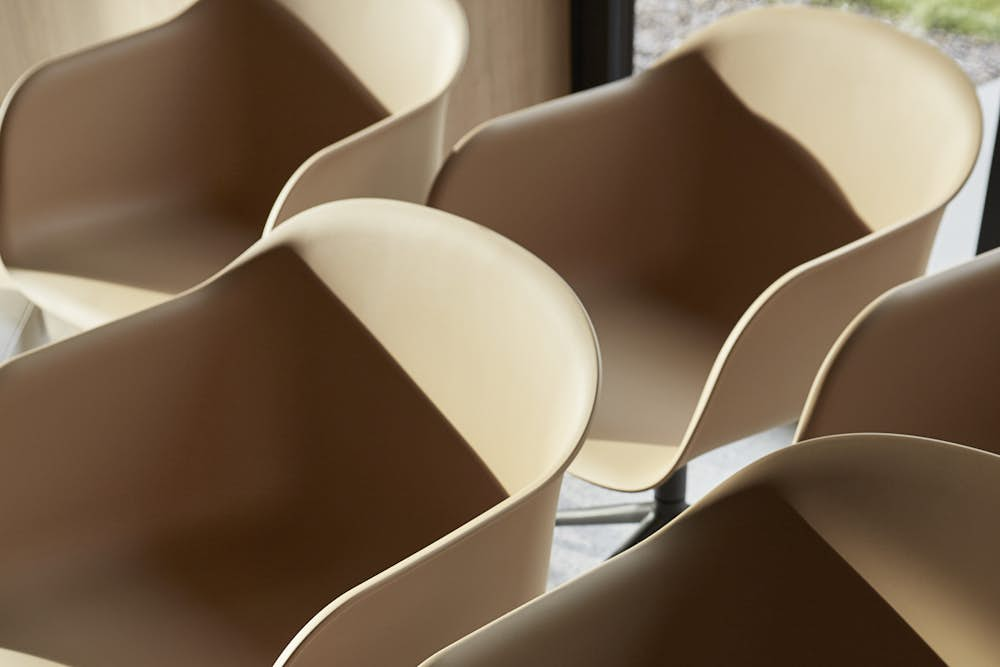 The Fiber Chair Family is an essential part of our product portfolio. Transforming our production of it is, therefore, an ambitious starting point in becoming more circular in our consumption of raw material. In fact, by switching to recycled plastic we expect to save more than 50 tons of virgin plastic in 2022.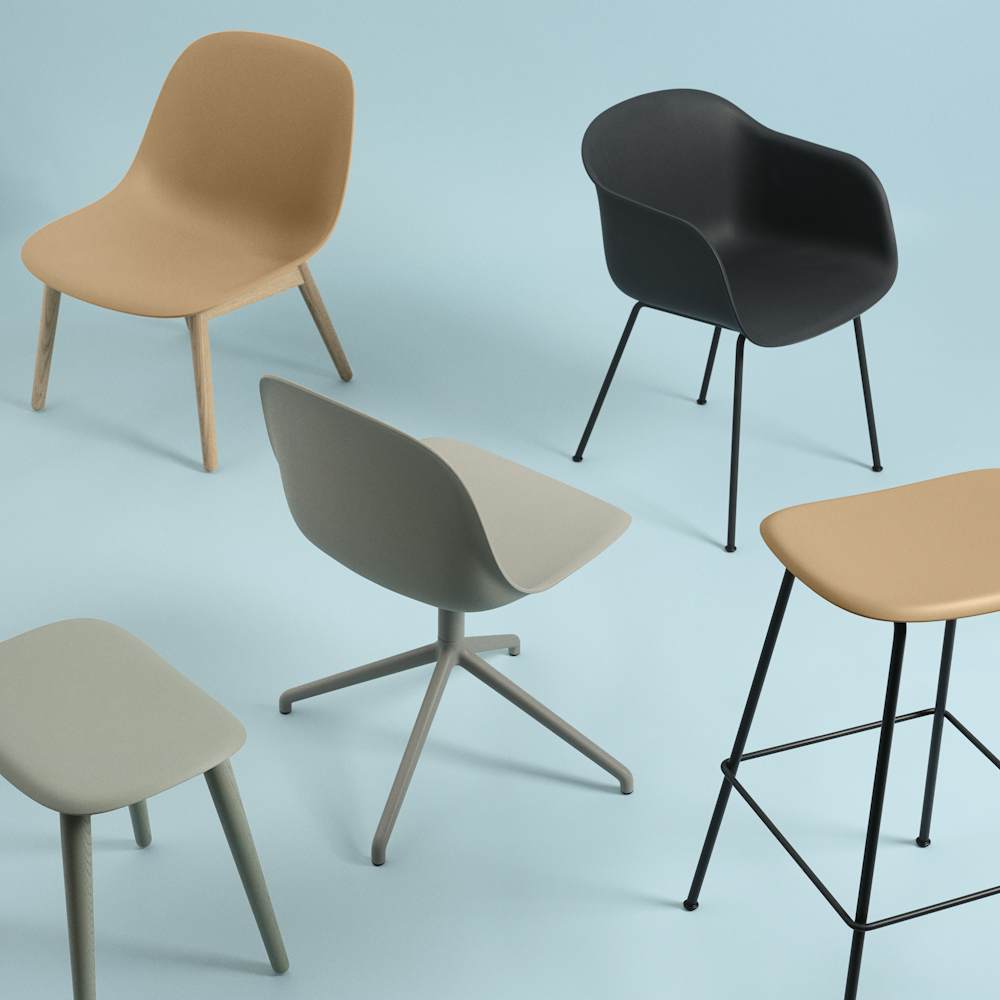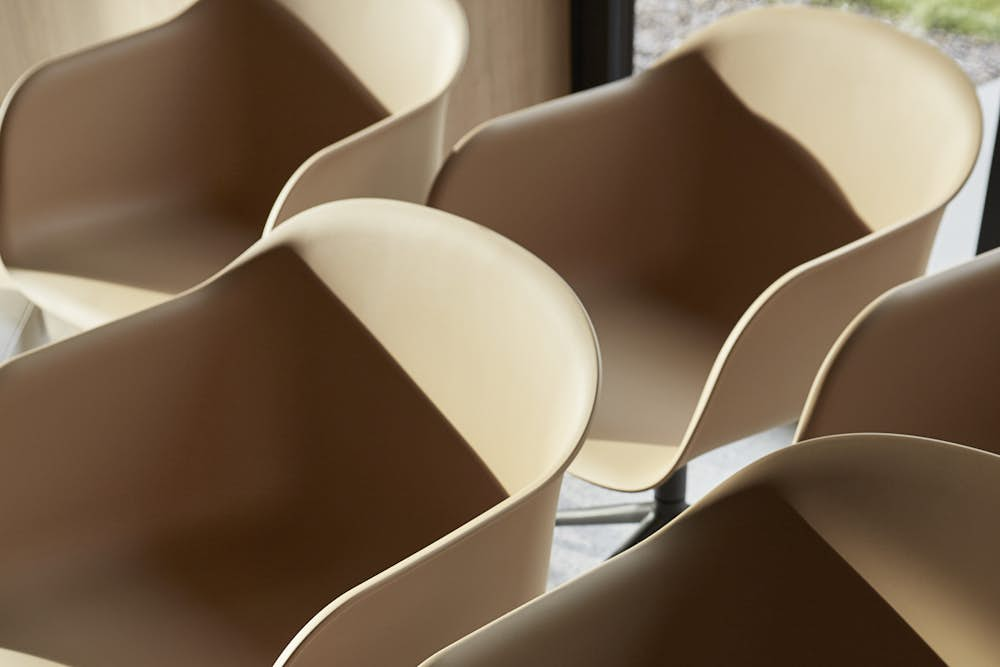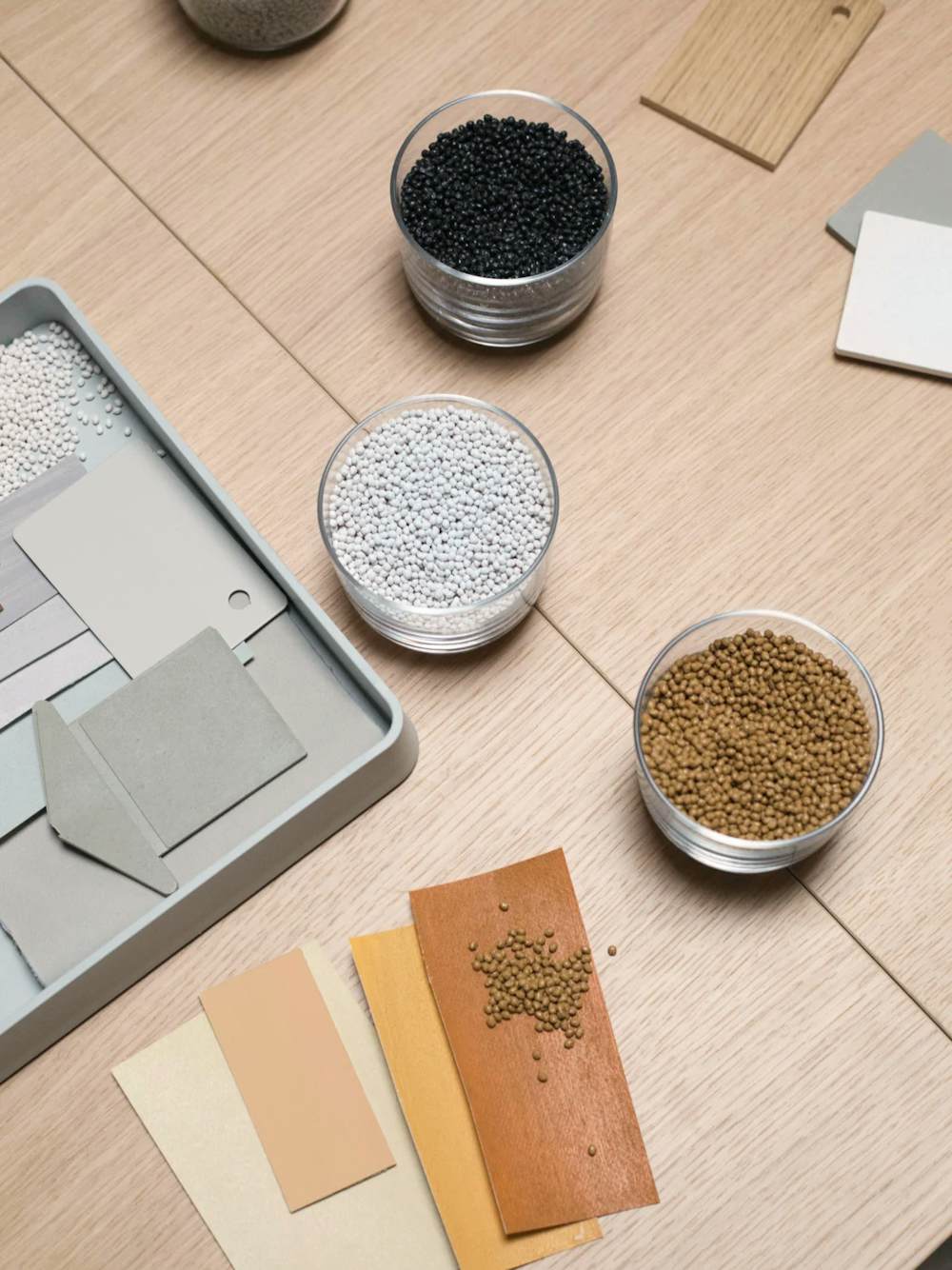 so why not 100% recycled plastic?
Well, the answer is rather simple.

Recycled plastic is often of a lower strength grade. This is due to re-granulation of the material — when plastic is recycled, it is cut into smaller pieces in order to be able to mold new parts out of it. The cutting weakens the strength of the plastic.

To ensure that the design is long-lasting, virgin plastic with strength improving additives are combined with the recycled material, enabling high durability.

To us it is a reasonable trade-off — creating a highly durable chair that will last for years to come, still using at least 80% recycled plastic. We believe that this will impact the environment less than creating a more frail chair with a shorter lifespan made in 100% recycled plastic.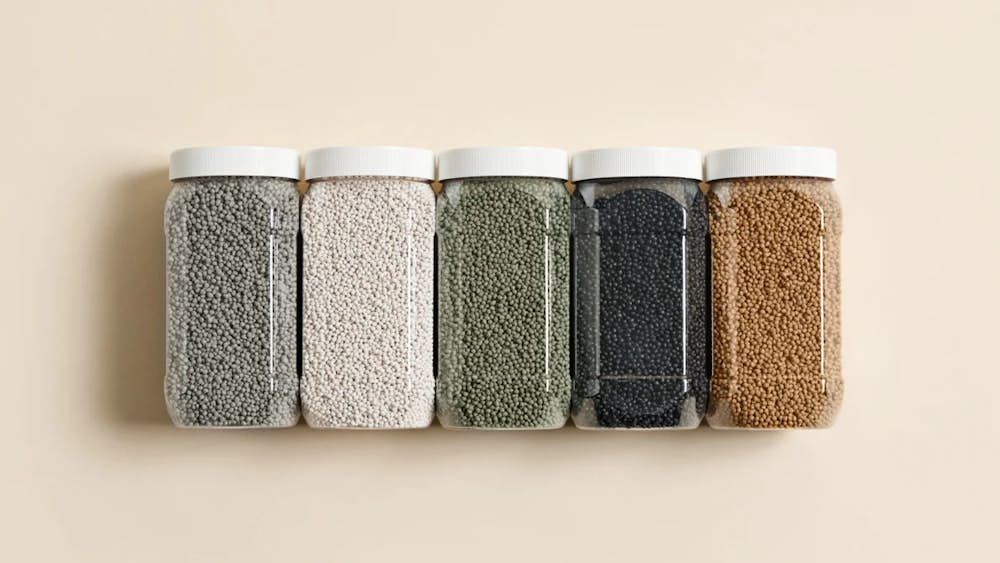 climate compensated materials
The shell of the Fiber Chair is made of plastic that is carbon neutral through climate compensation. The production process of the plastic material uses 100% renewable energy, optimized and highly efficient. There is no use of fossil fuel for heating and the facility uses carbon neutral transport when possible. The remaining carbon emissions are offset by supporting certified climate projects (CO2logic selected Gold Standard & VCS projects), i.e. the certified reforestation project COMACO. Please note that Fiber Bar Stool and Lounge Chair variants with recycled plastic will be available in North America by Spring 2023.