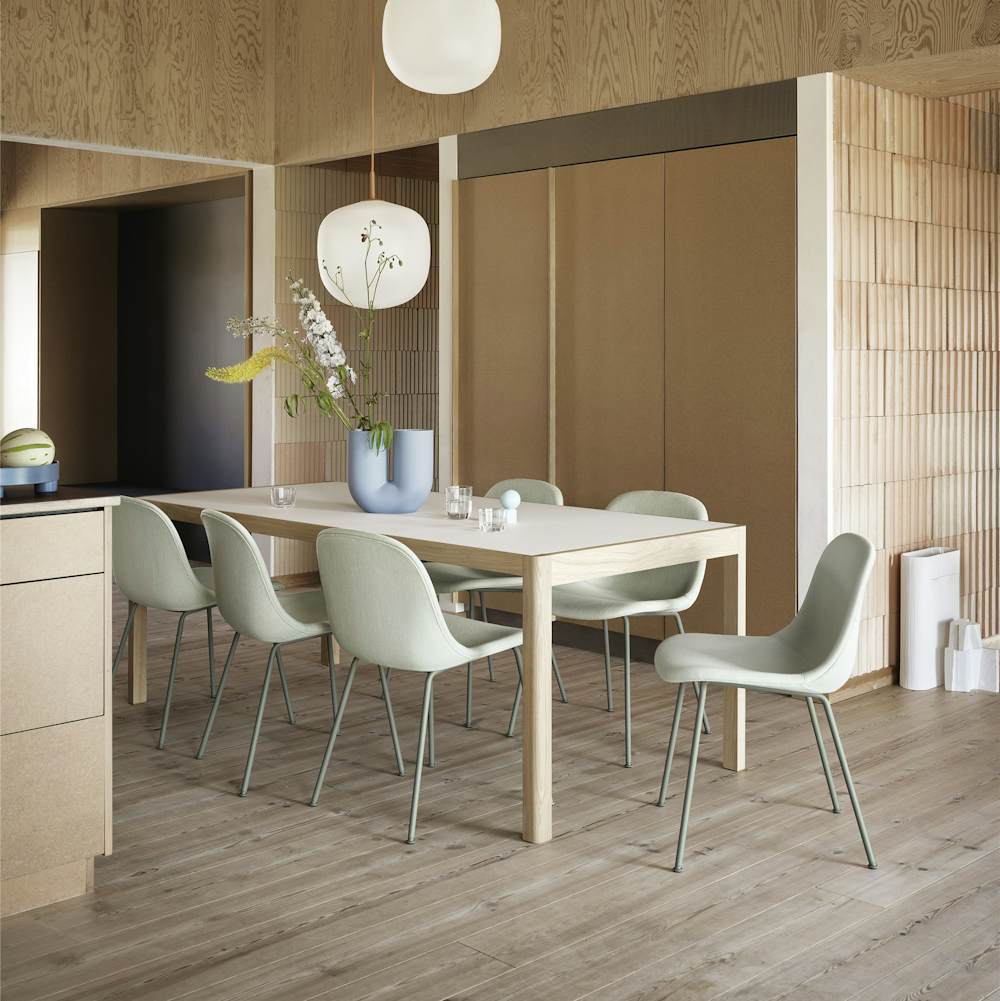 a dining room with guests in mind
Create inviting spaces this season

Combine timeless design with personal touches to make everyone feel at home.
The holidays are a time for gathering at home with the people we hold closest to heart, gearing down and getting into the festive spirit. More often than not, this takes place around the dining table, being the place for meals and conversations throughout the holiday season.


Here, our Head of Spatial Design Jill Sundqvist walks us through her perspectives on setting the holiday table in ways that will echo the sentiments of the season while being a place to celebrate the most wonderful time of year.
Why do you think table arrangements are a focal element of the holiday season?
The holidays are about bringing people together and I think that the dining table is a great place for this, decorating and making table arrangements that allow us to celebrate the time spent together. I always try to create a festive setting with personal touches, using rich flower bouquets and sharing homecooked food with friends and family. For the holidays this year, I'll be using the Wave Tray for serving dishes and the Ridge Vase for lush floral arrangements.

What elements are important to include when setting the table for the holidays?
I think that a table setting is really the sum of parts; the elements, small as grand, that are scattered throughout, having strong identities on their own while creating a wholesome feeling in the room. This year, I'll be using vases for floral arrangements, trays for fruits and sweets, and a carafe for serving drinks.

What colors will you be using for your holiday table?
I think it'll be either richly deep hues of red and purple as the dominating tones or a slightly more vibrant combination of greens and blues.

What makes a holiday table arrangement great?
Going over the top on everything; food, decorations, snacks, sweets, flowers, everything. And then make it personal through your own style—use different materials and textures across the table, combining shiny objects with matte pieces and subtle elements of color across trays, glasses, carafes, and vases.