PRODUCT STORY
material curiosity
—
couple coffee table
Belgian designer Sylvain Willenz draws a direct line between his experimental artwork and his industrial design practice in the Couple Coffee Table, a tactile piece that balances the heaviness of ceramic tiles with the lightness of a wooden frame.
After completing a master's degree in product design at London's Royal College of Art in 2003, Sylvain Willenz struck out on his own. He quickly crystallized an unmistakable design language, one grounded in deep material knowledge as well as curiosity and experimentation, which led him to be named Belgian Designer of the Year in 2009.
"A red thread going through my work is that I try to reference my own work without repeating it. Building on previous projects and developing them in a new direction." —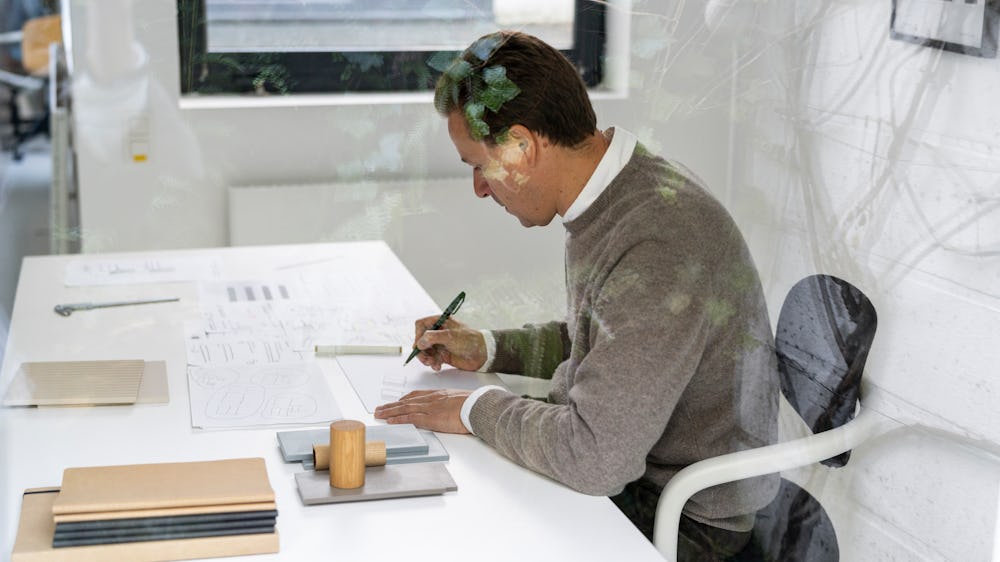 Willenz' penchant for natural materials, particularly fired earth, inspired him to take up ceramics outside of work. The process of creating unique objects allowed him to evolve his practice of pattern-making while continuing a long-running study of surface, materiality, and texture. That is how Willenz' latest design for Muuto, the Couple Coffee Table, came to be. The haptic pleasure of working with clay resulted in him merging furniture and ceramics to create a tactile, tile-surfaced tabletop resting on a solid oak base.

"It's impossible to not notice this growing need and instinct in people to return to more earthy, natural materials, colors, surfaces, and atmospheres."

Willenz speaks of the importance of synergy and symbiosis, the balance between work and life outside of it. He allowed the idea for Couple to take shape organically through numerous experiments and iterations to find its ultimate form. He says that designing the simplest things, objects reduced to the only essential, can sometimes take him down very long, winding paths.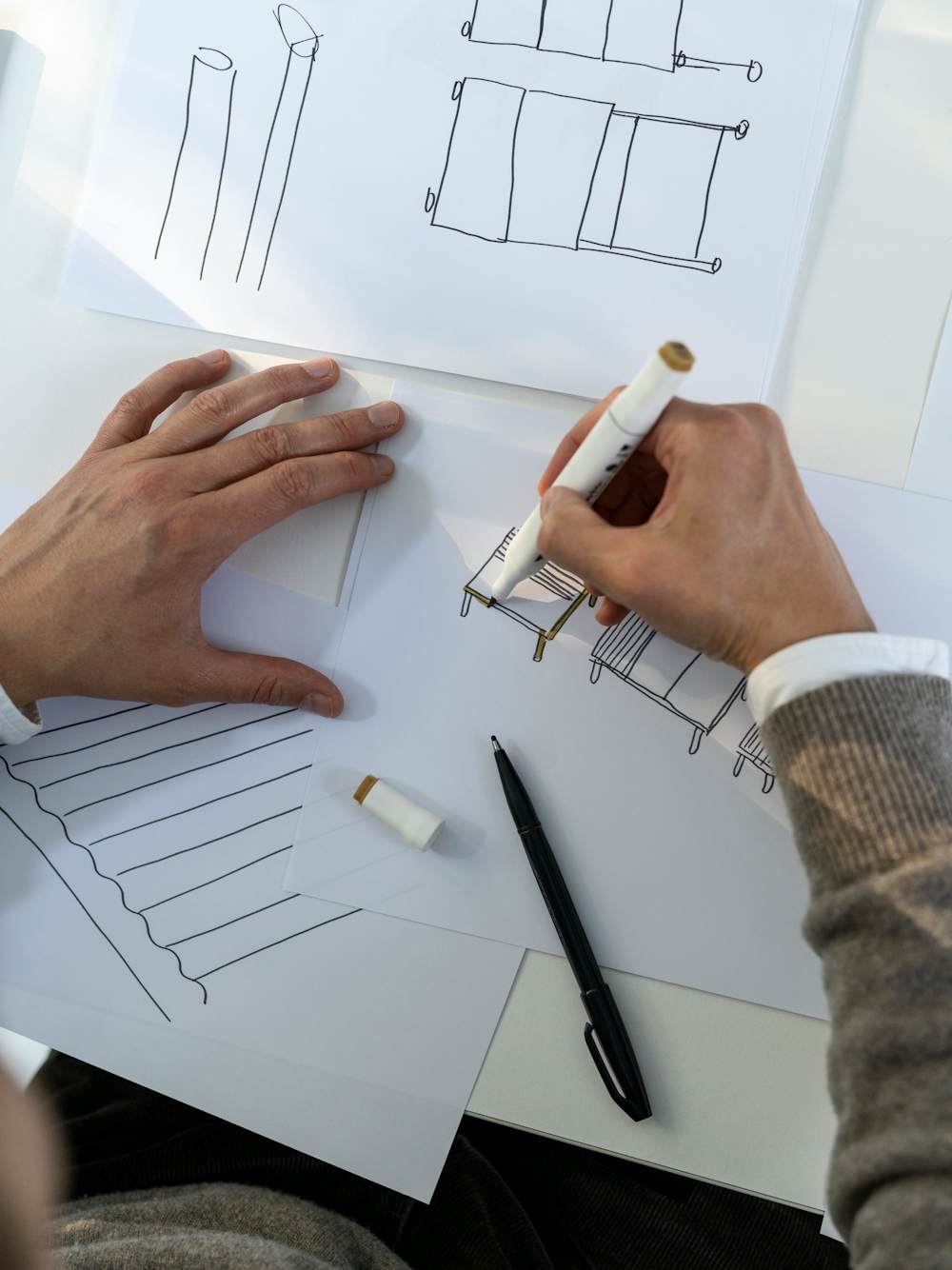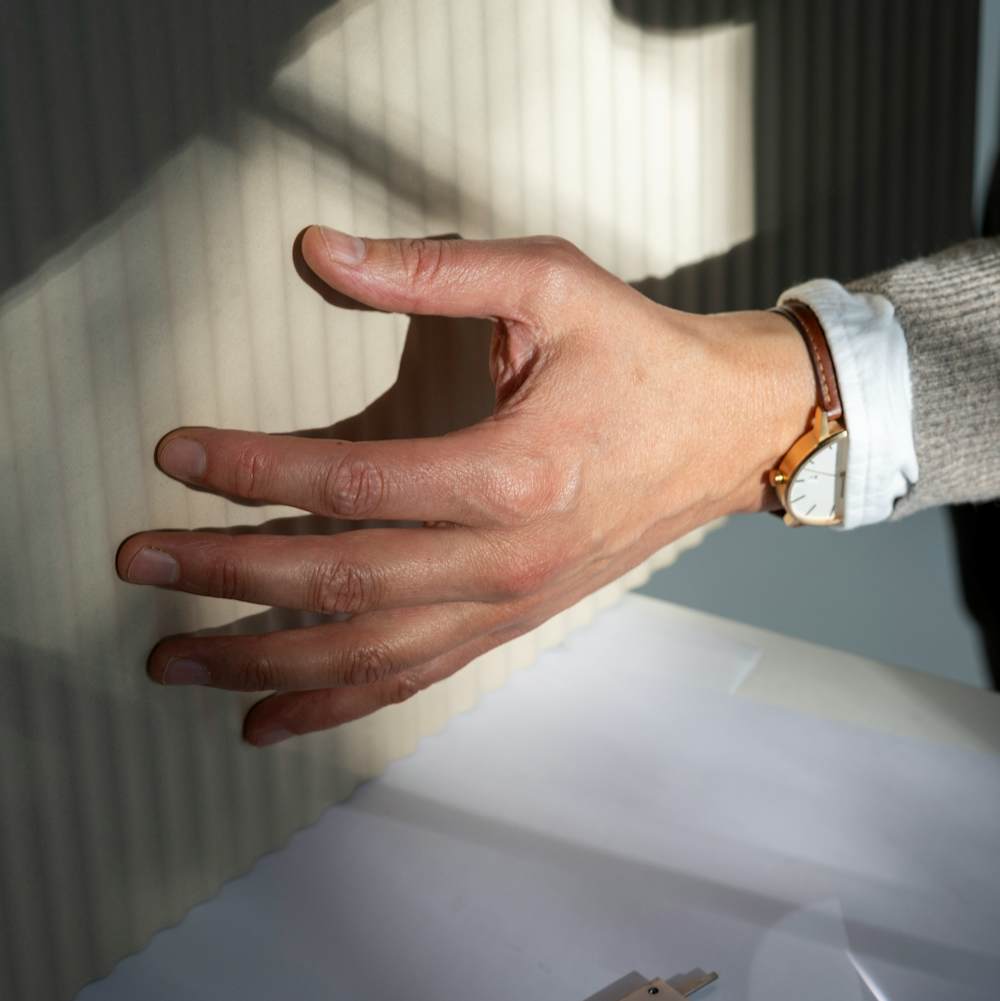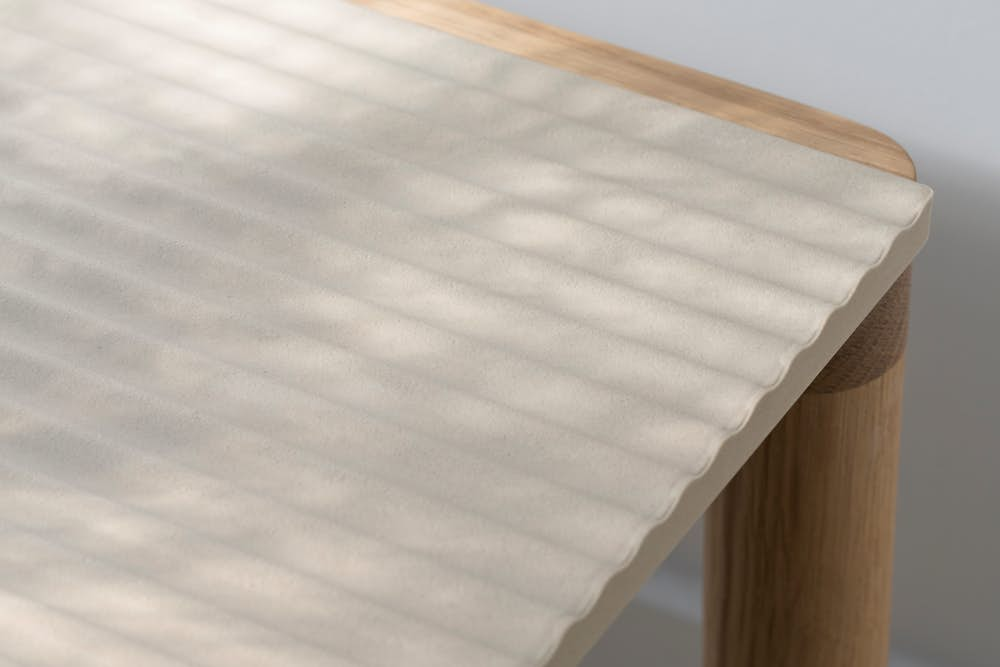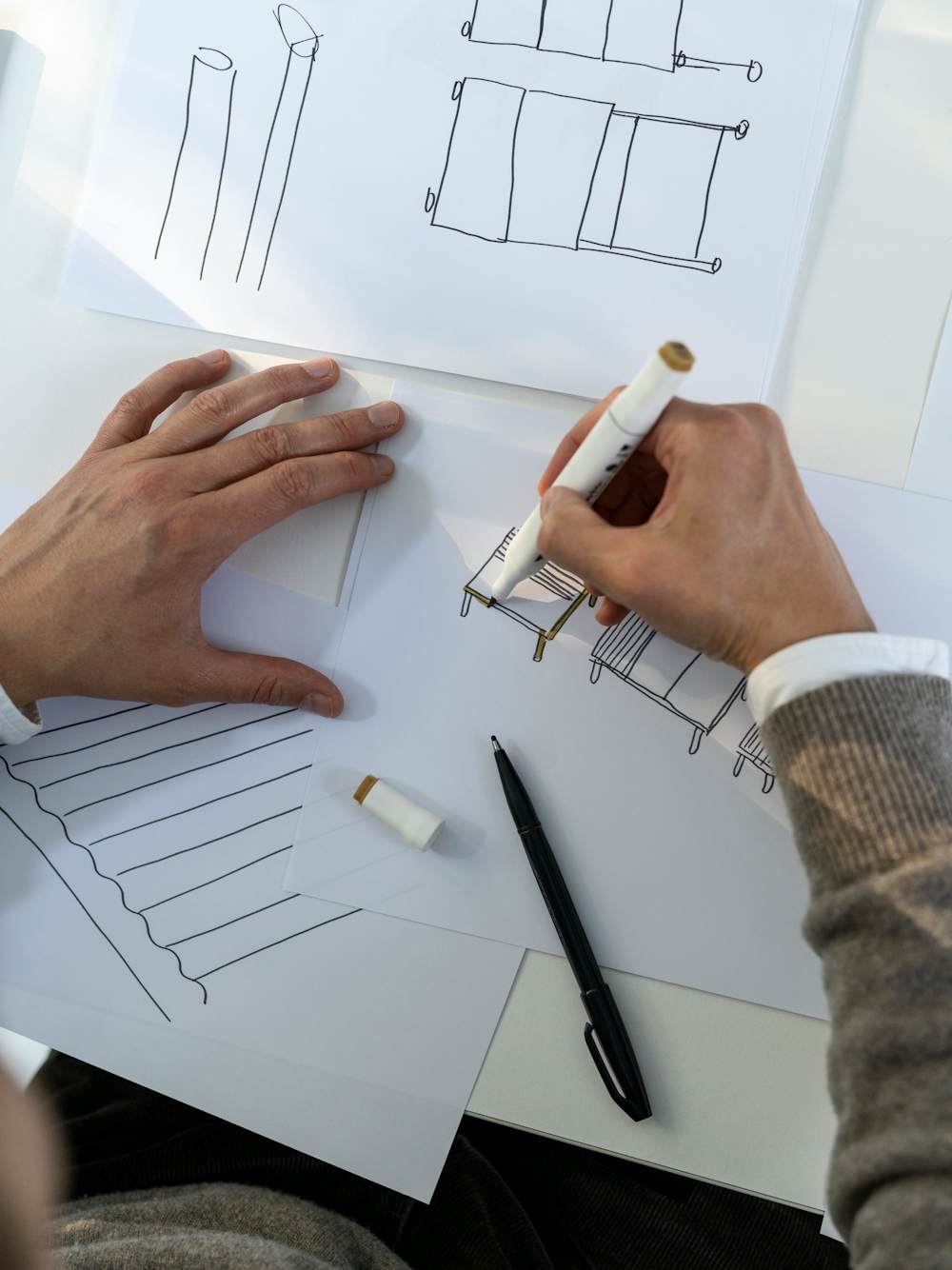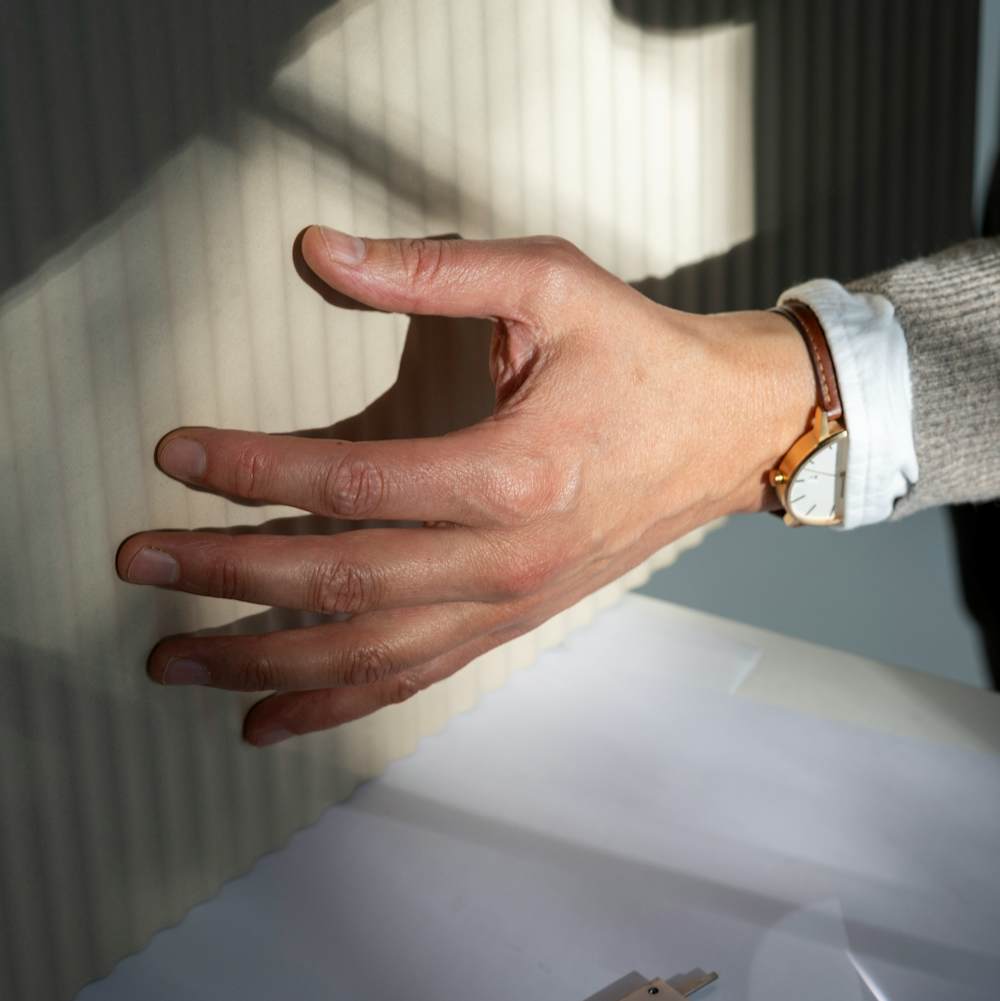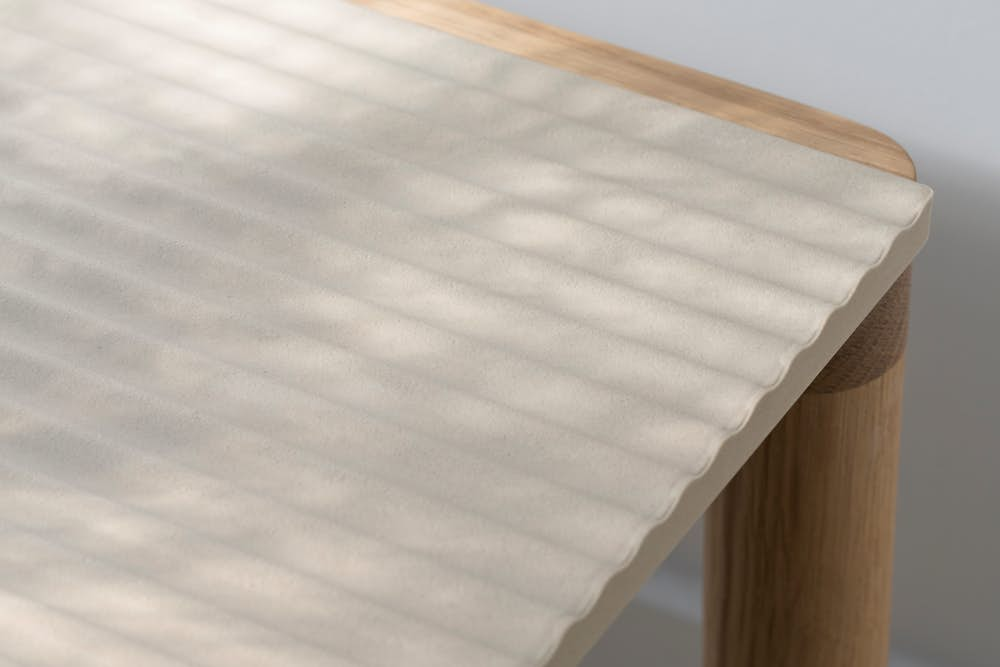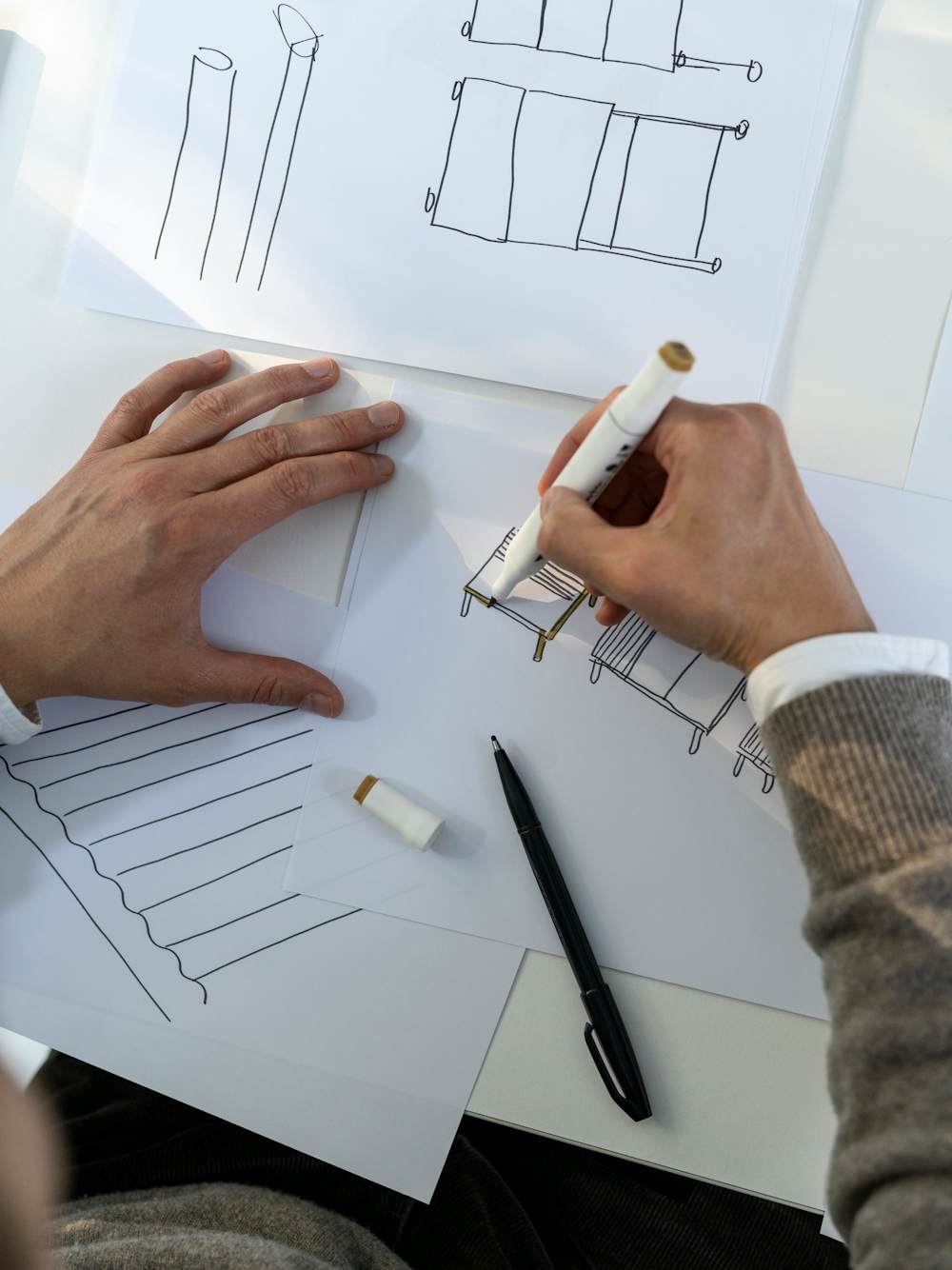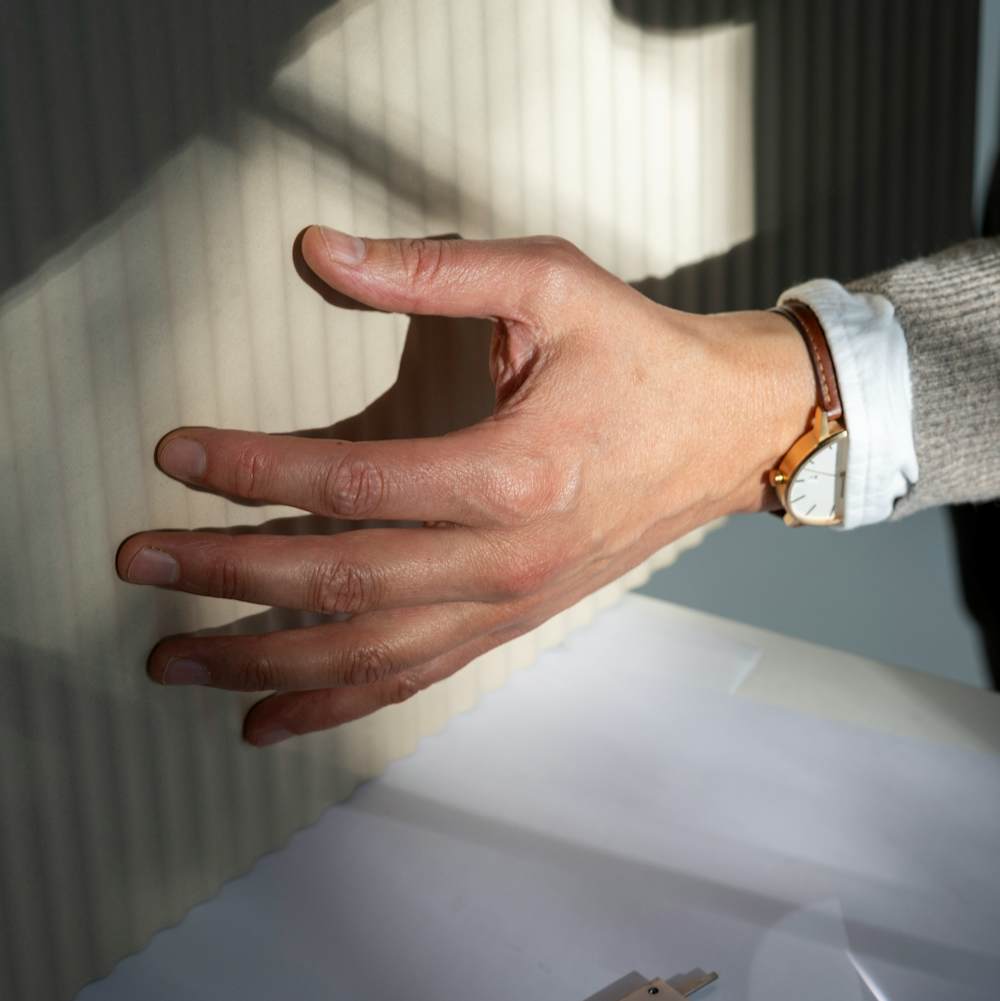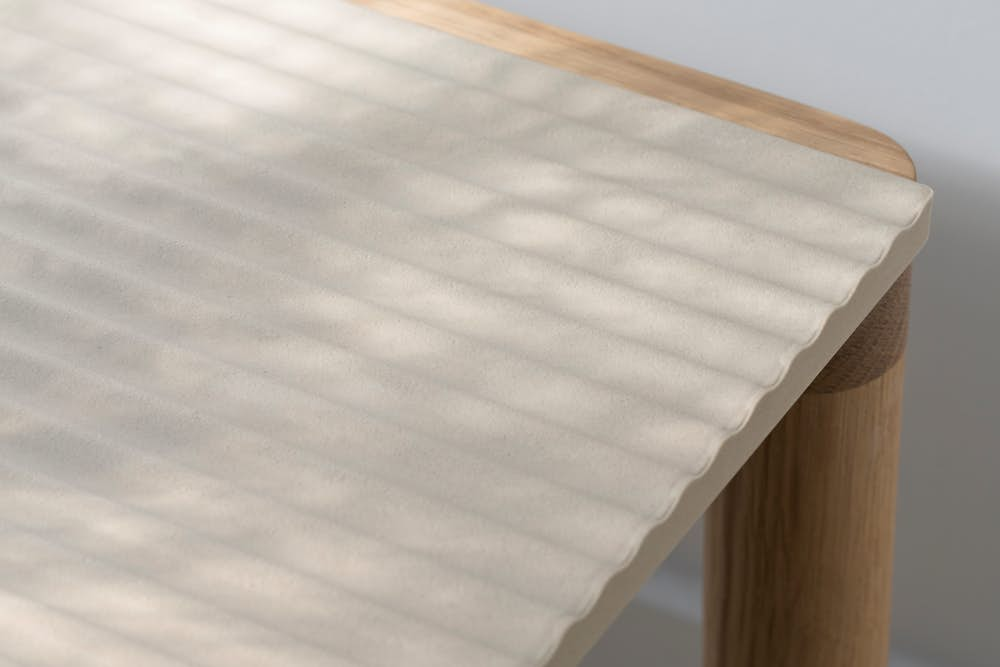 "I started looking into using ceramics, this raw material, to create a piece of furniture in dialogue with Muuto. There was an interesting tension I had in mind between the heaviness of the ceramic tiles and the lightness of a frame supporting them." —
A graphic style marks Willenz' output, perhaps a hint at his childhood dream of becoming a cartoonist. He calls it clear line design.

"Adding the wavy texture to one of them, we really wanted to make it look interesting, to enhance and use the qualities of the material — to show them off. It gives that taste of something different, a surface that interacts with light and shadow, and welcomes touch or even to put your pencil in its ridges."

With the Couple Coffee Table, contours take on a subtler, softer character, particularly in the ceramic stoneware tiles that comprise the surface. The material is pressed in a two-ton machine in Italy and fired, resulting in a supremely durable surface. Paired with a refined wooden frame, it's a sublime contrast between warm and cool.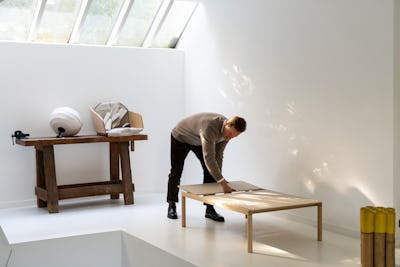 "I think that it invites people to reflect on how the piece is made. After all, as a designer we have to take some responsibility in terms of what we put out into the world."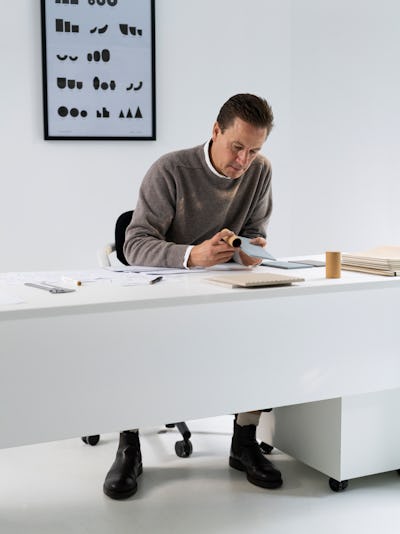 "We might as well make things interesting and make them the lasting type — beautifully made, pleasant to the eye and to the touch. Simple, but precious."
"I think that it invites people to reflect on how the piece is made. After all, as a designer we have to take some responsibility in terms of what we put out into the world."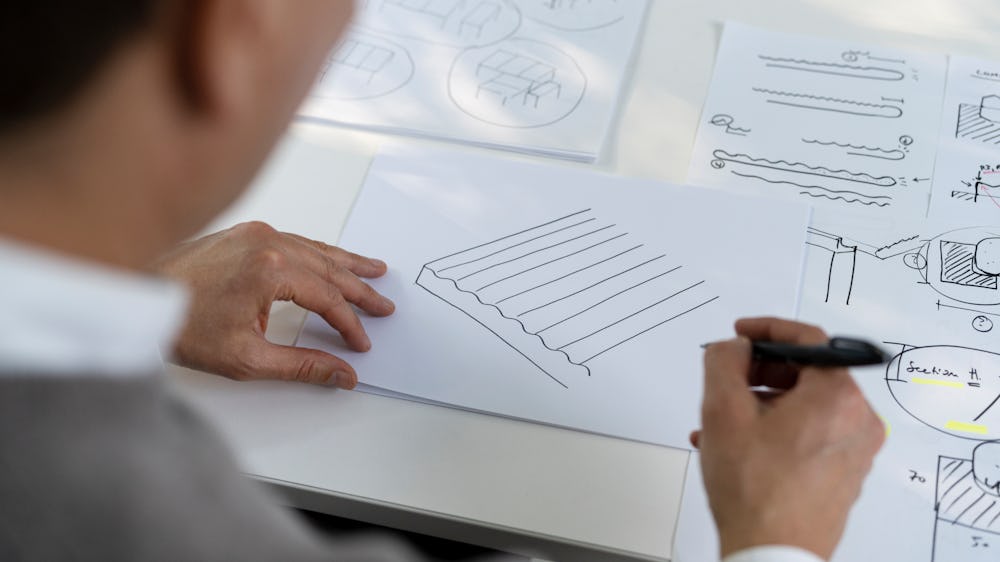 "Every time someone comes through the studio, they have this urge to touch it, run their fingers along its ridges. That's how you know that you succeeded in making something truly tactile." —