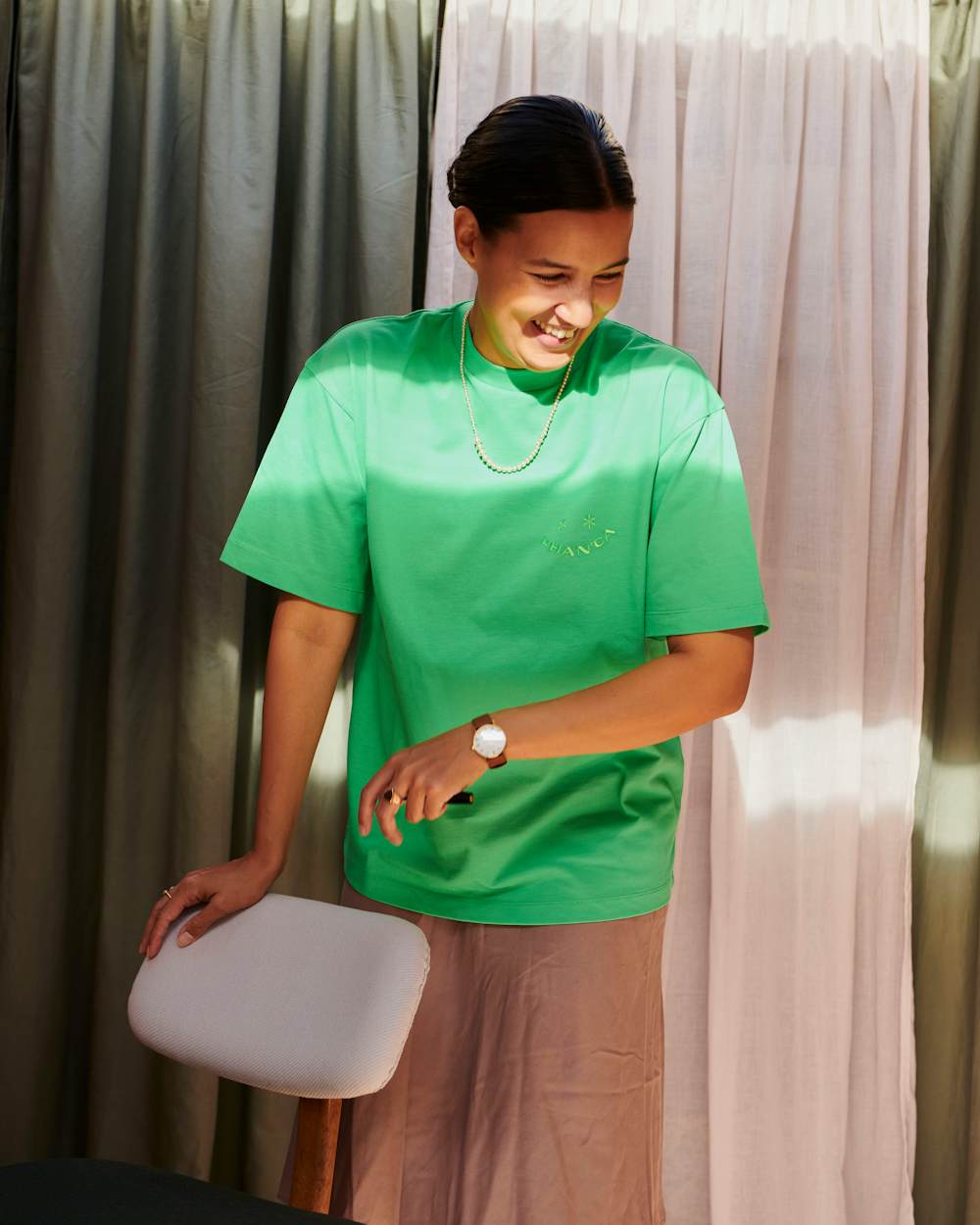 MUUTO AT HOME
space to play
Muuto's Head of Art Direction, Selma Lamai, invites us into her Copenhagen studio, an absolute free space for unbridled experiments and new ideas — by her or her children.
Tucked away in a quiet corner of Copenhagen, you'll find Muuto's Head of Art Direction, Selma Lamai, working in a studio she intended as a home office but which often ends up as a place to play for her whole family.
"We live with young children who have loads of energy, play ball, and build tepees in the living room. As we worked from home during the pandemic, I realized we needed a get away for focused work or a change of scenery with the kids."

Originally a garage, Lamai's 12-square-meter studio takes shape as a wooden square box with daylight flooding in from two skylights above. This lends the space an inherent warmth while giving Lamai plenty of natural light to work which is key since her approach to graphic design typically takes on the physical form of test prints, embossments, material investigations, and color-mapping.

"Here, I can lay a huge piece of paper on the floor and work on a massive drawing with my eldest son or bring out my old letterpress. Bring out my old letter press to experiment with. These can remain for weeks without having to be cleaned up or packed away. Projects can be sprawling, ongoing works in progress. This space makes room for all the activities and things the apartment doesn't."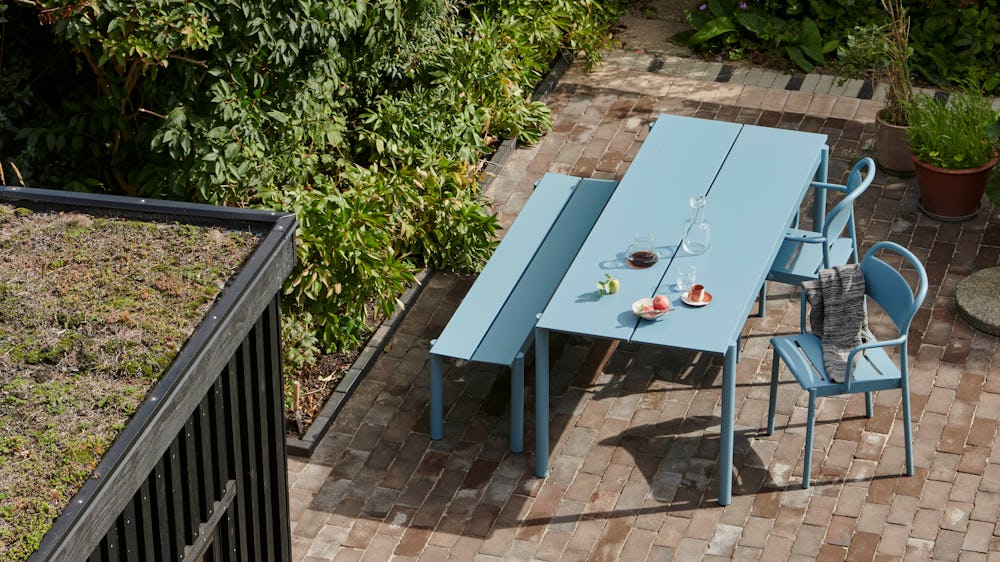 "While it was intended as a workspace, we've ended up spending so many days here together. This space has made me reconsider how many square meters we really need to enjoy life." —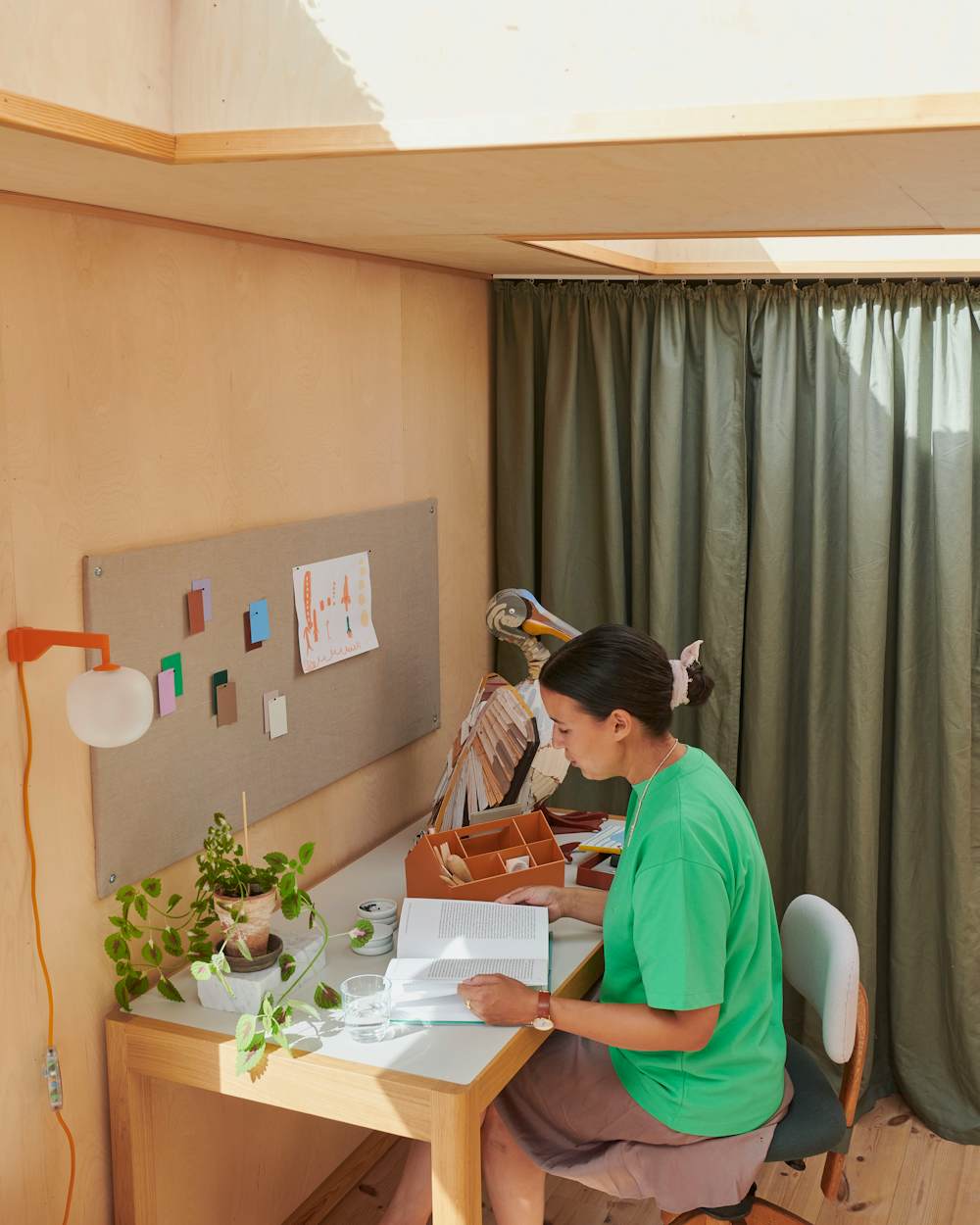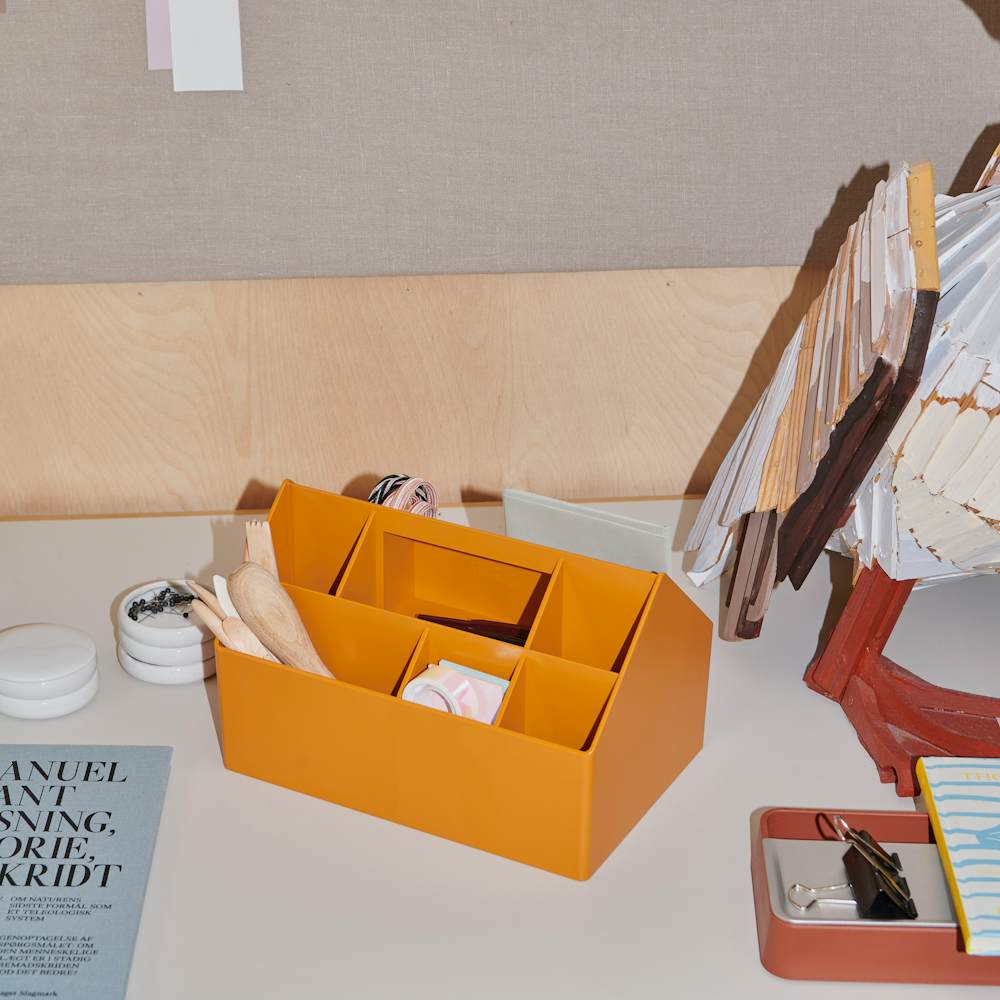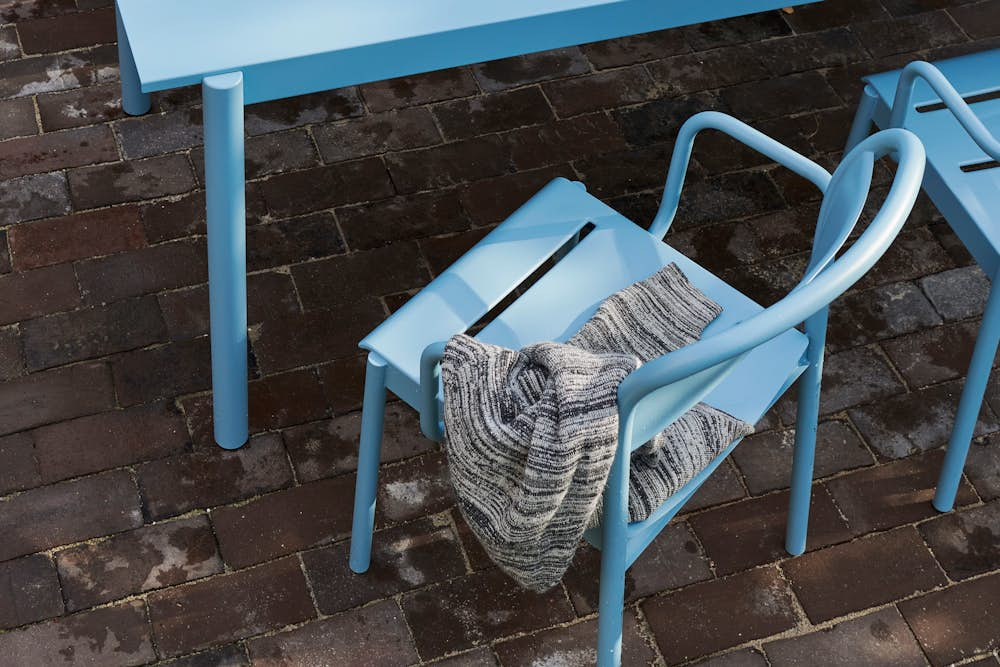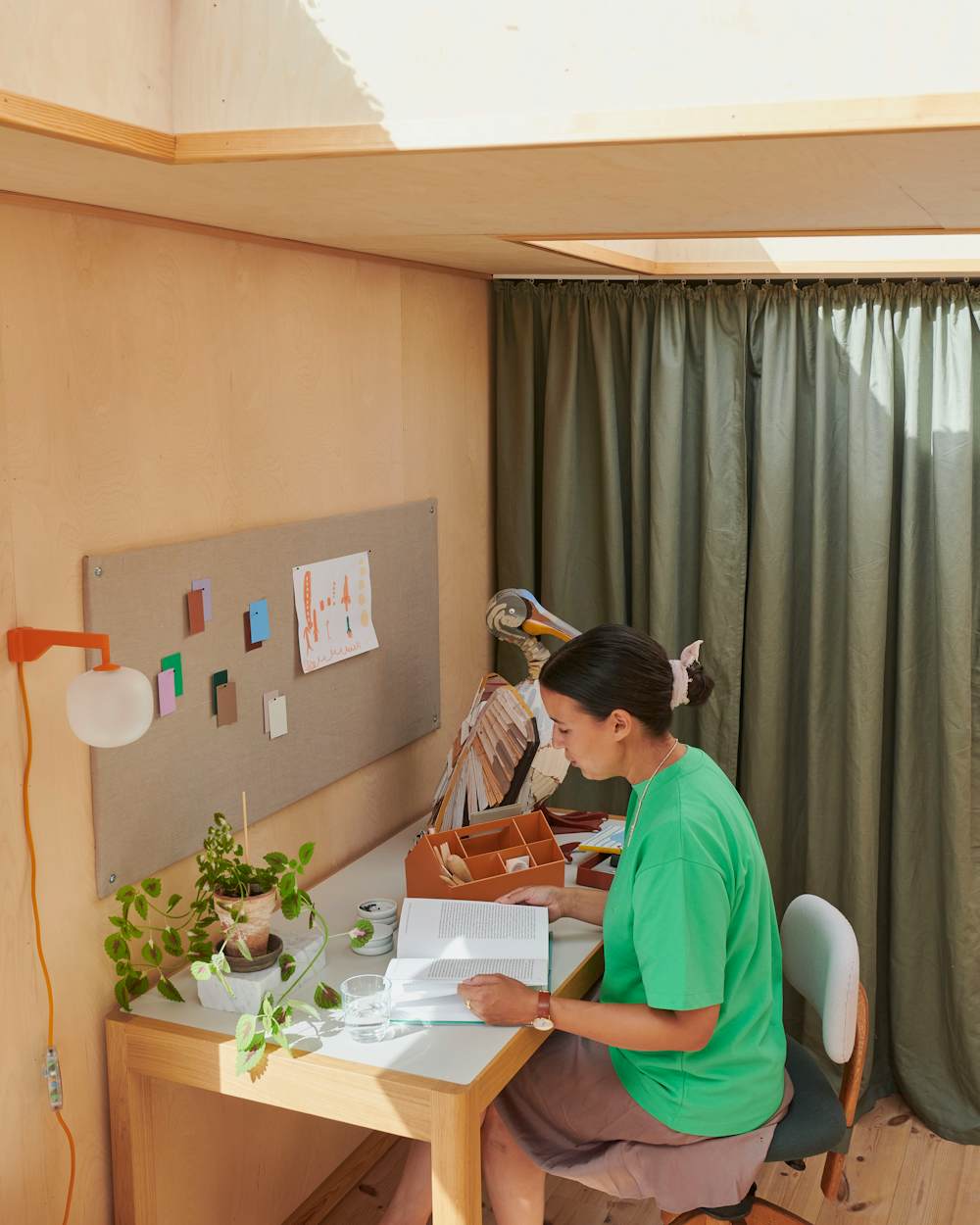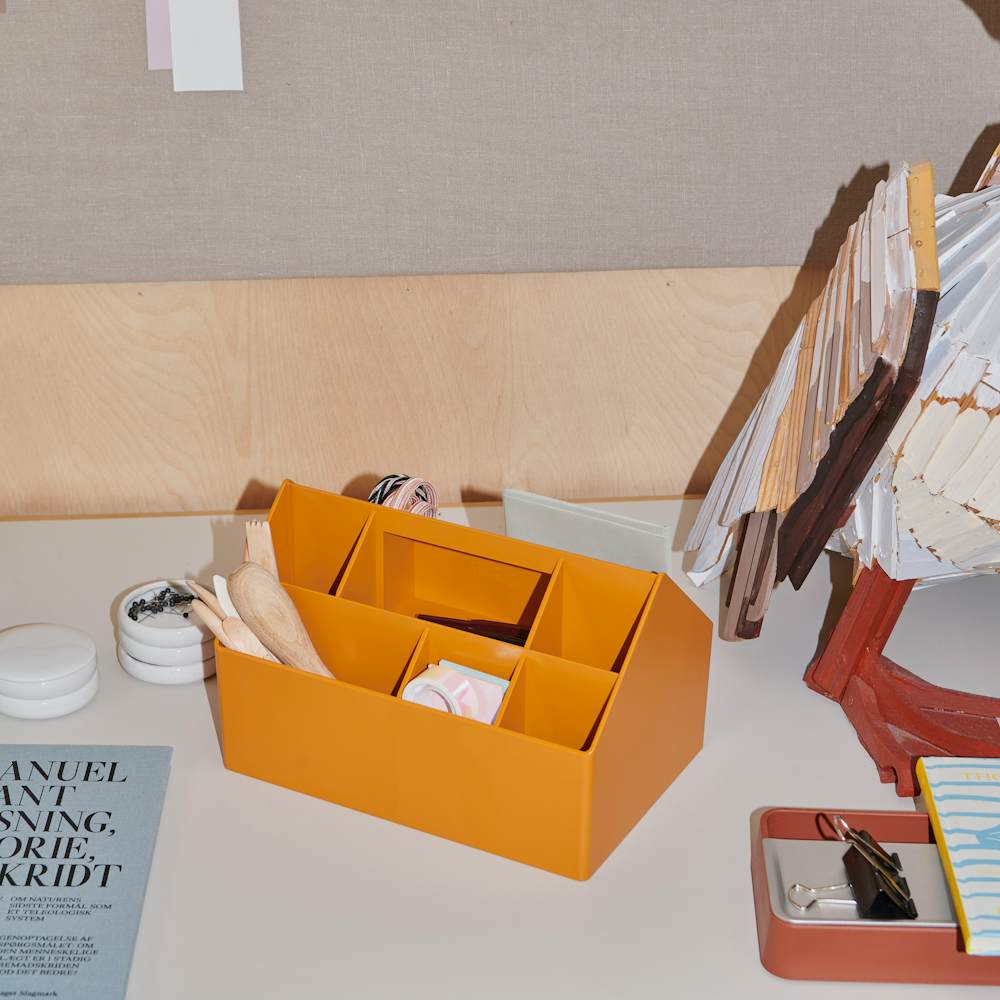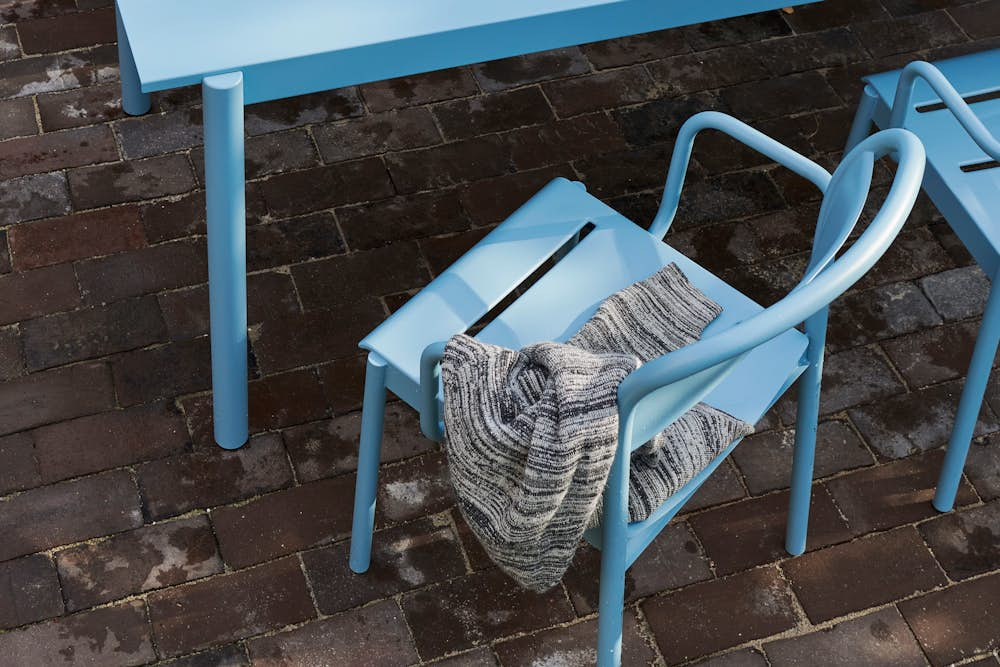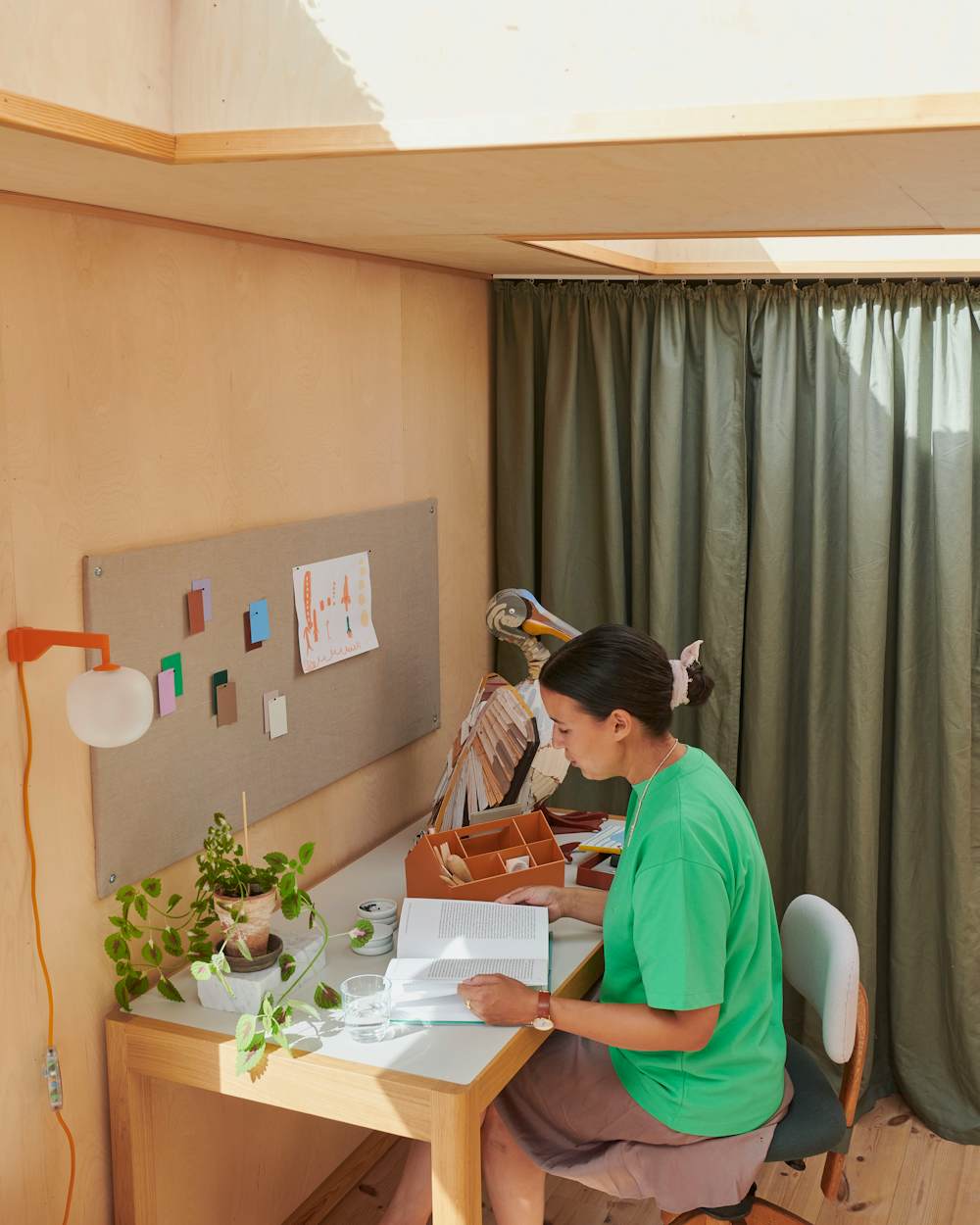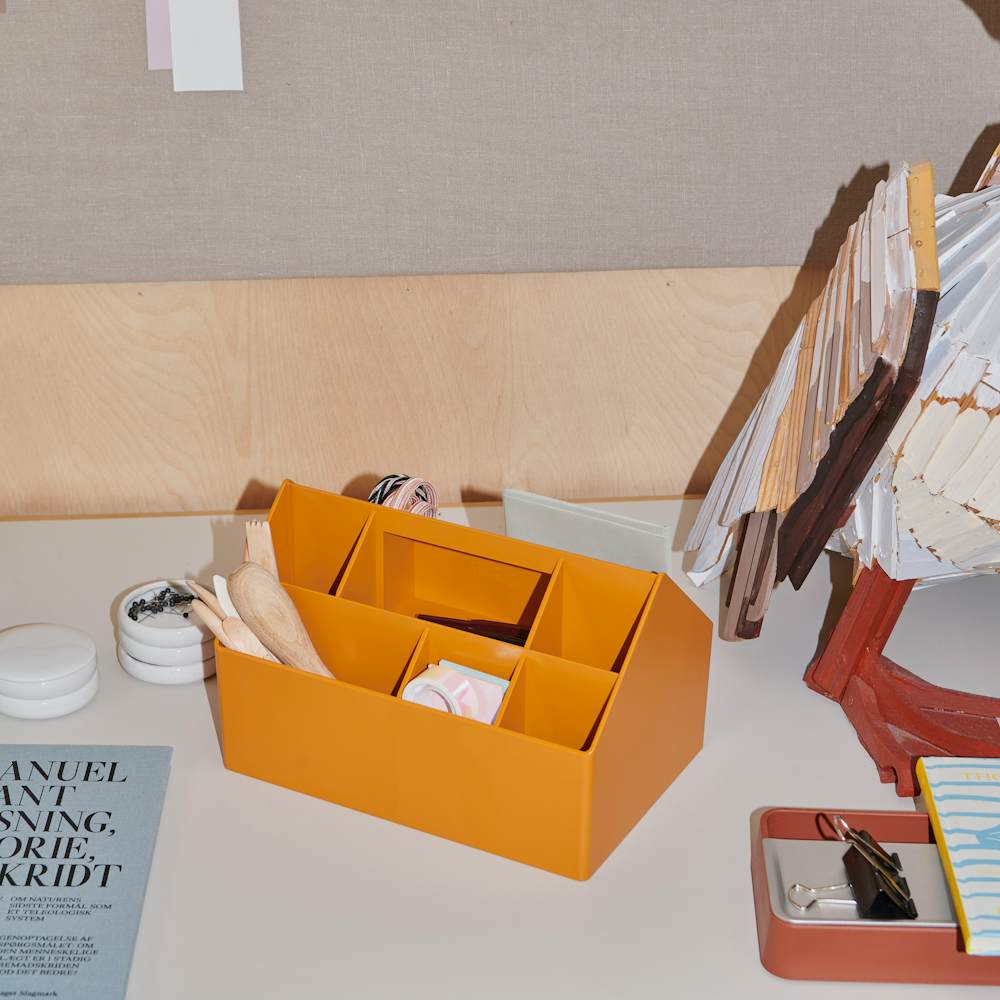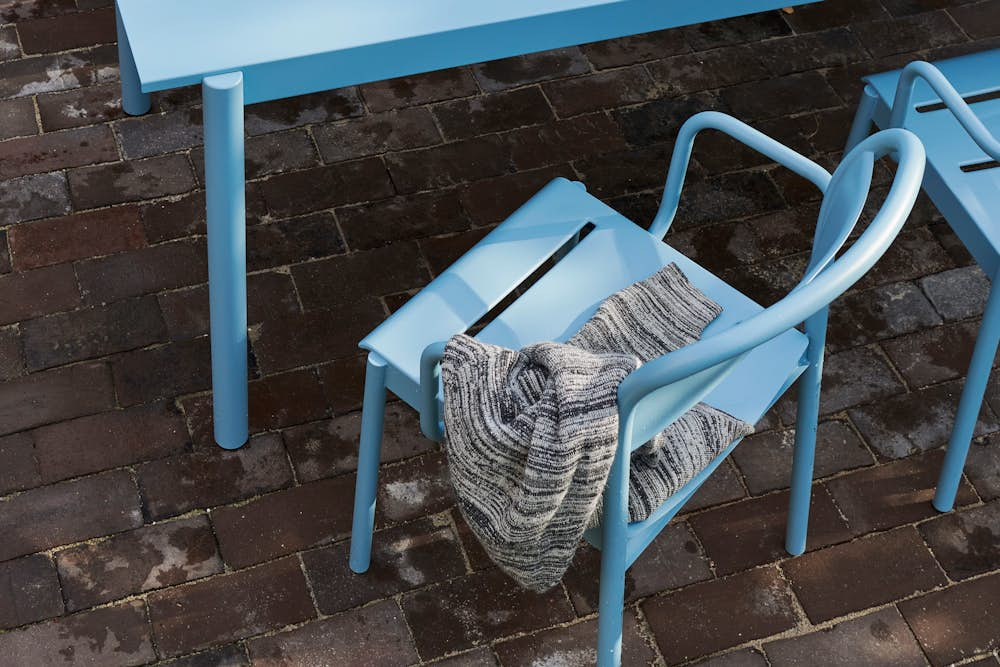 Lamai's work at Muuto is marked by a keen sense of color, materiality, and medium. She brings her characteristic sense of tactility and texture to every detail, from campaigns and catalogs to displays and packaging.

Her penchant for color is also playfully expressed throughout her studio. She says that while at Muuto her exploration of hues is more conscious and systematic, her studio has become an absolute free space for unbridled experiments and trying out new ideas.

"Putting a personal mark on it was important to me," she notes. Lamai has always been a collector, just as her parents and grandparents amassed treasured objects, too. Upholstered buttons, bookbinding tools, pieces of Carrara marble, Moroccan clay tiles, and more make up her many collections.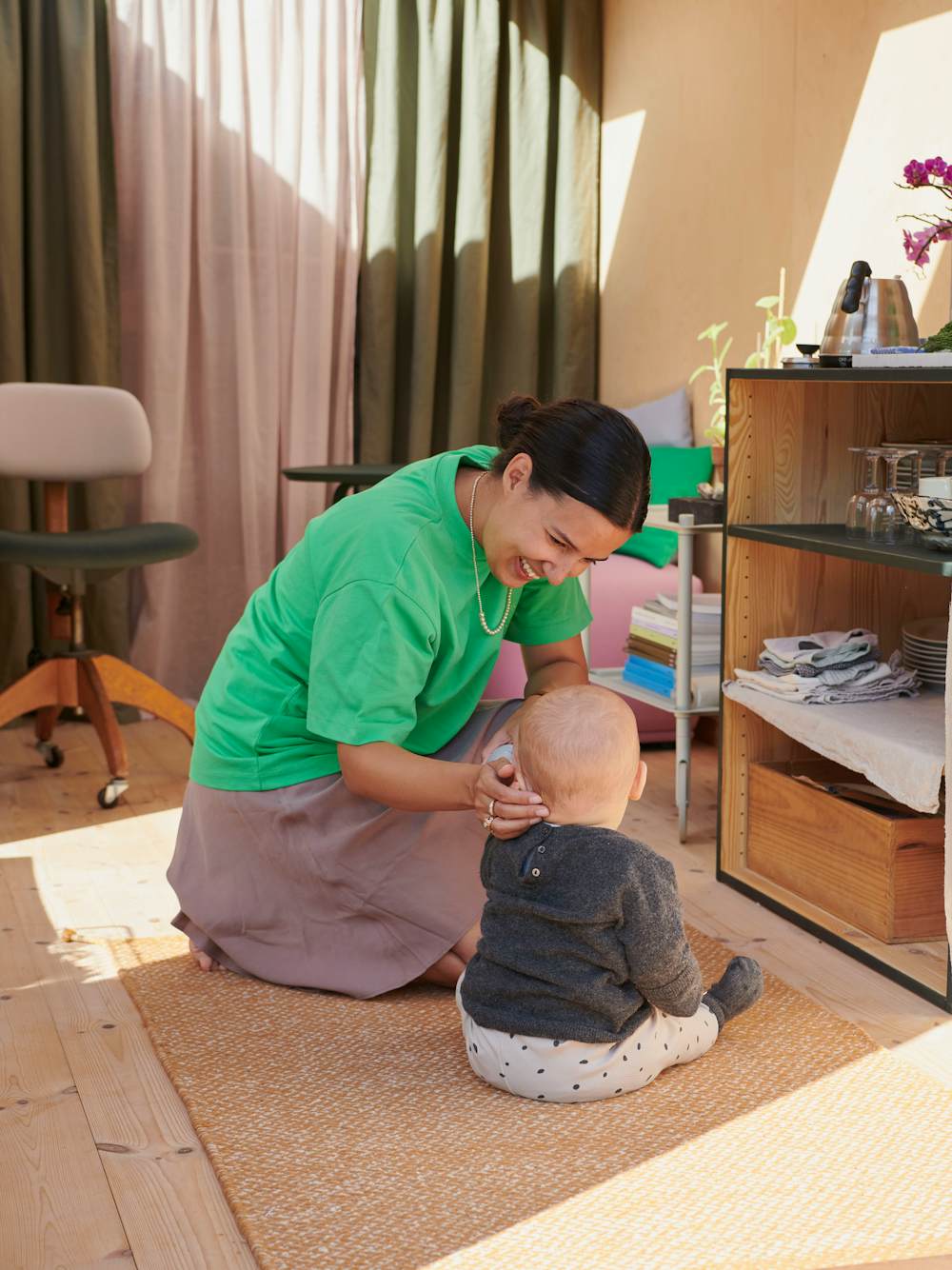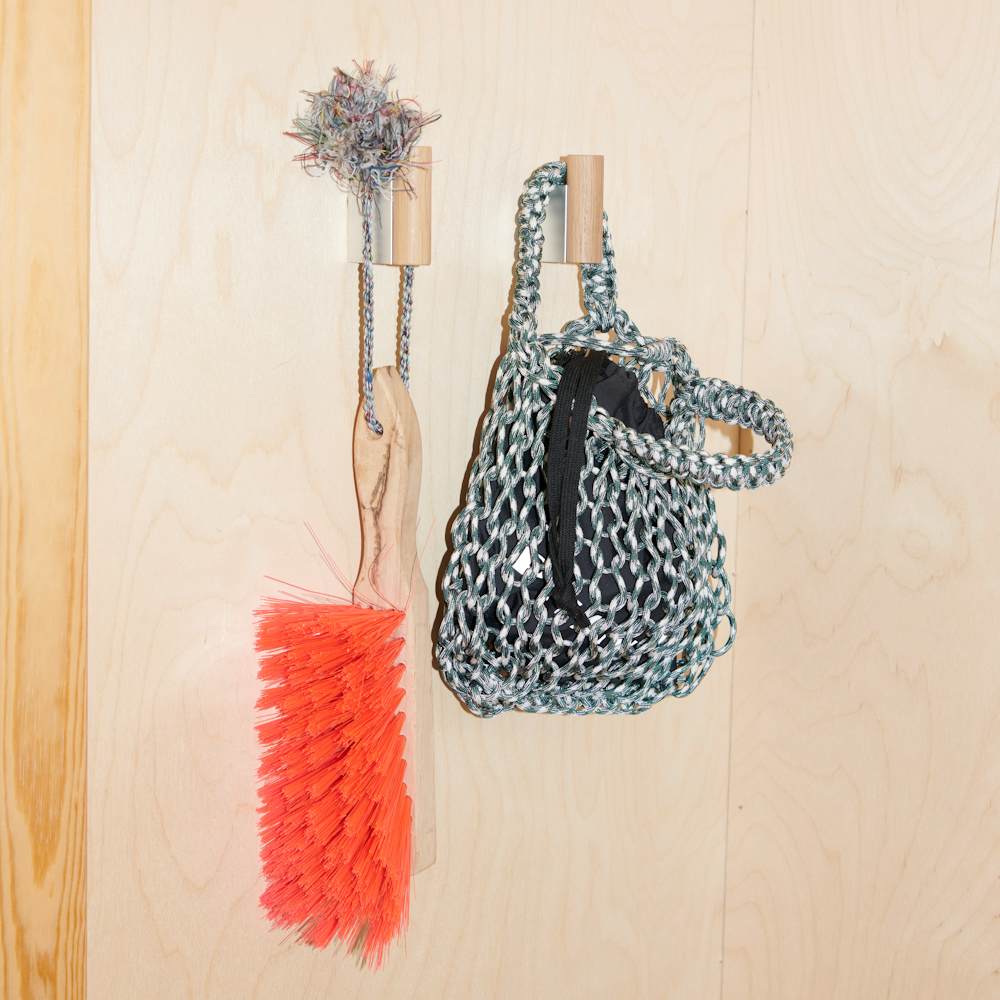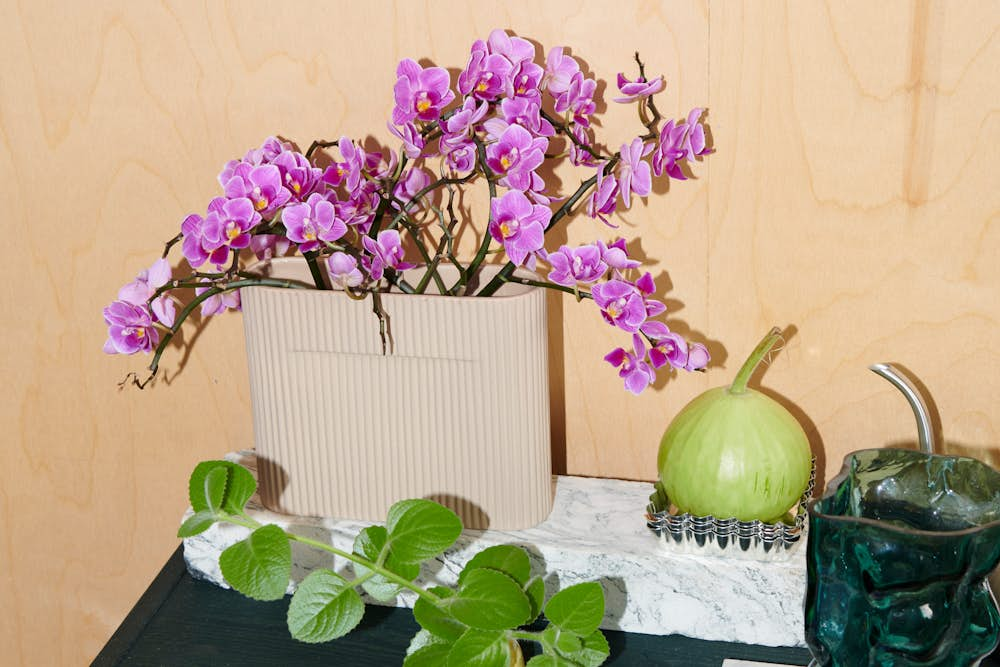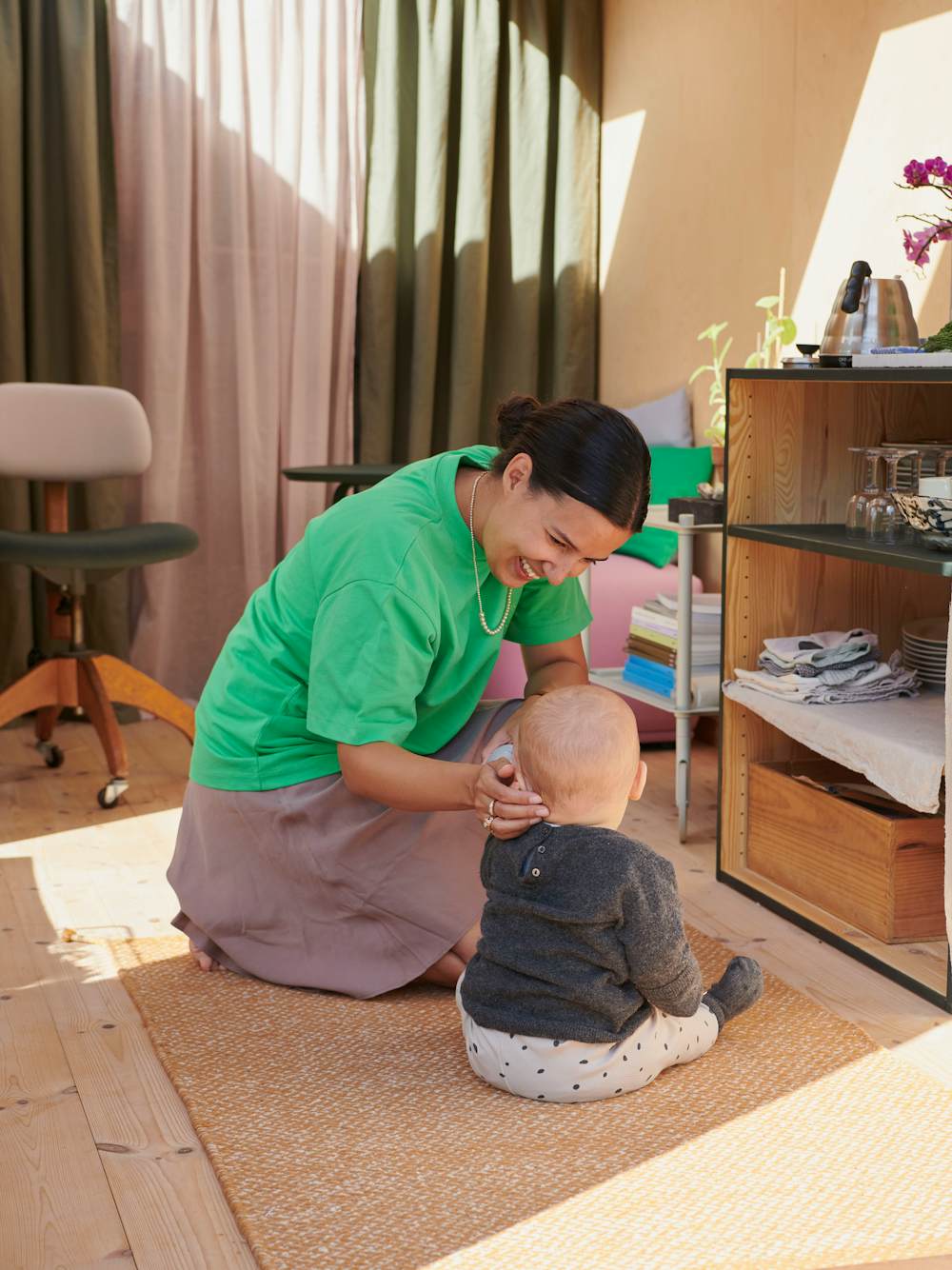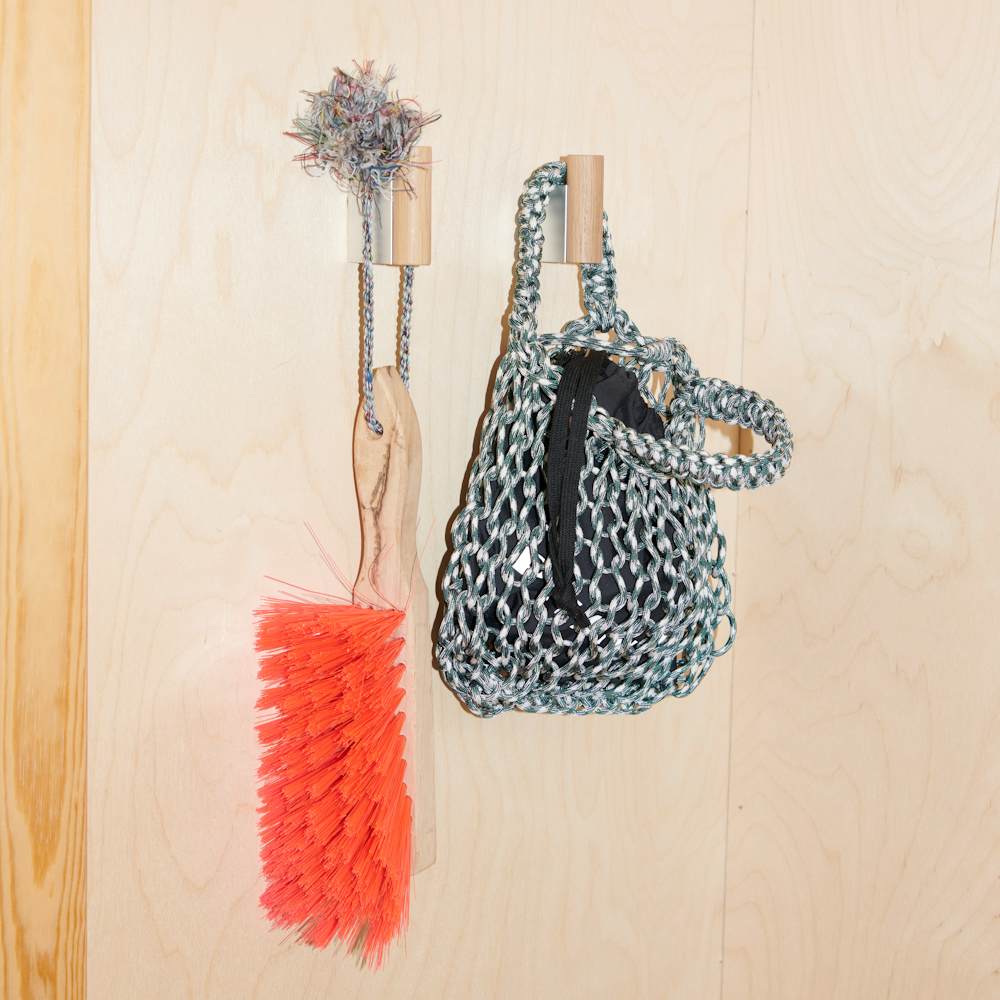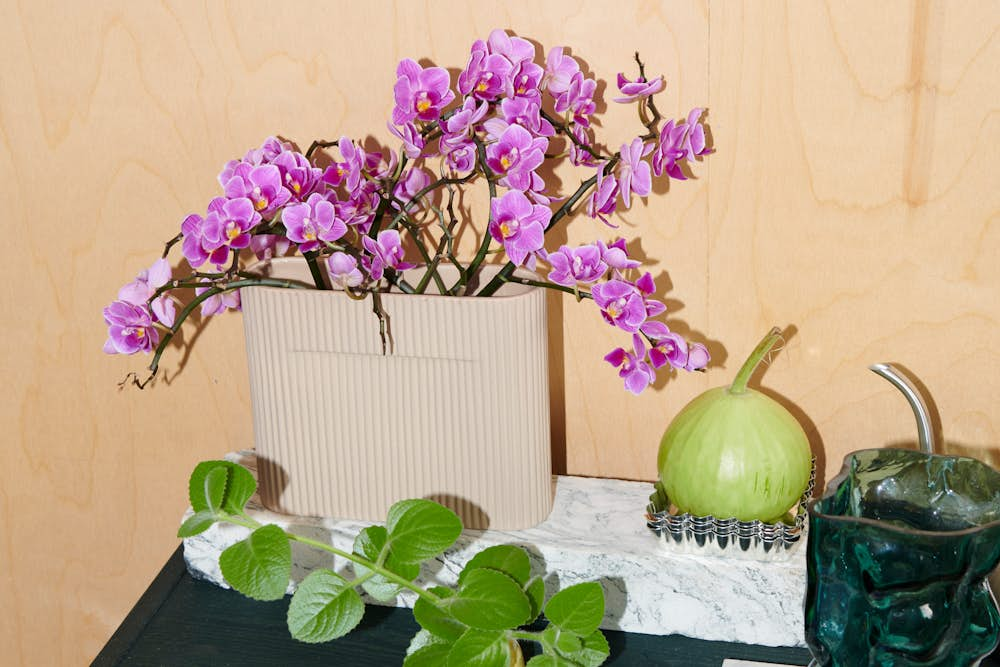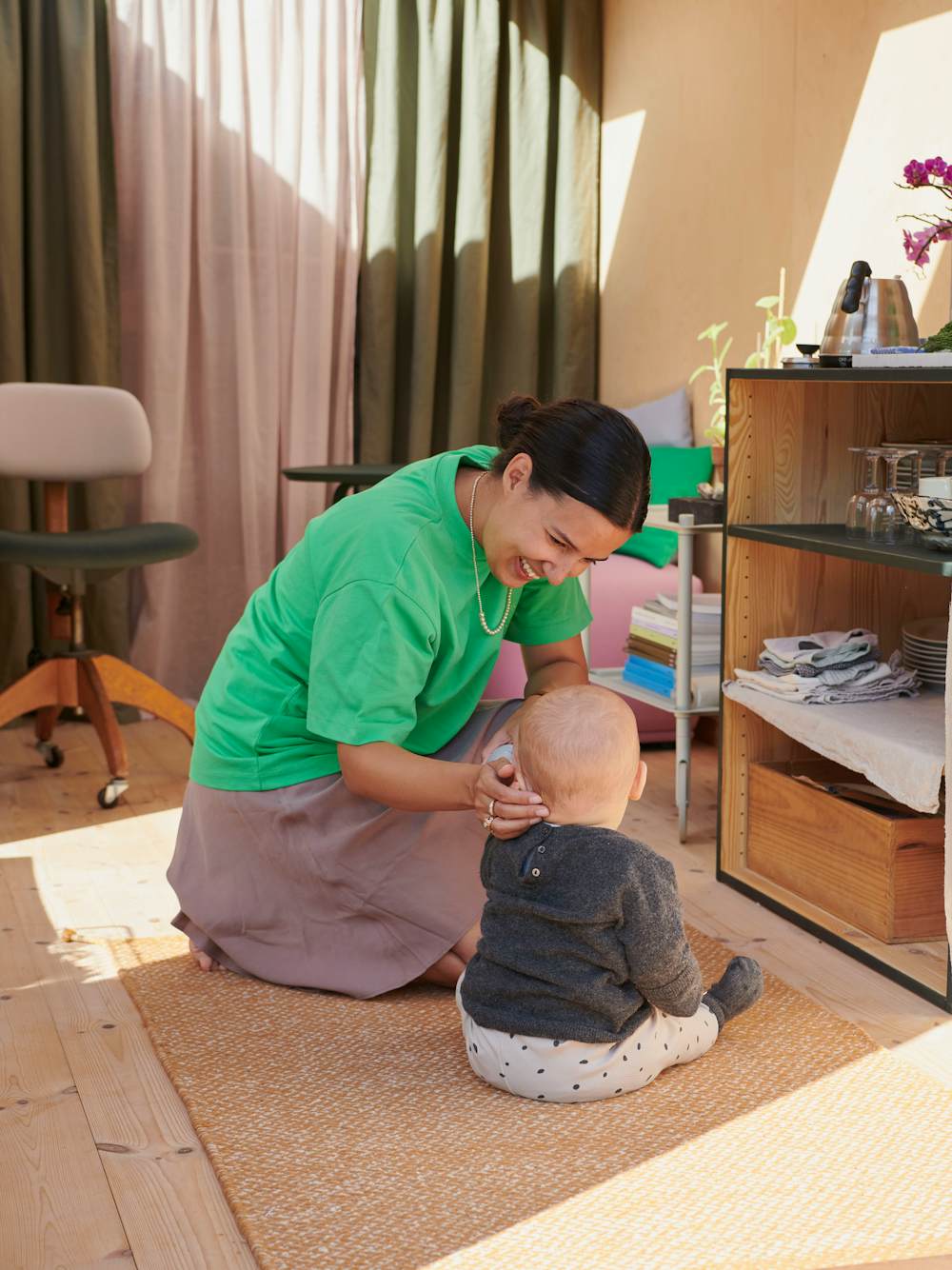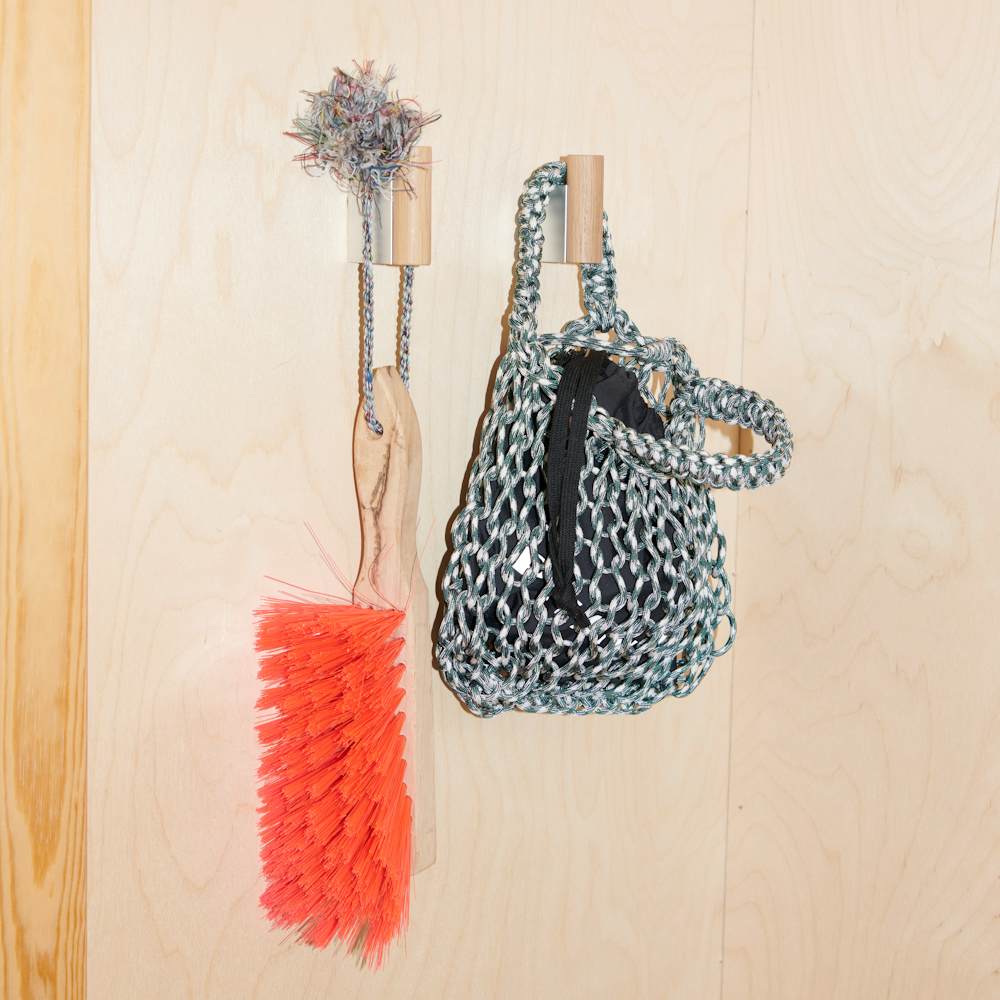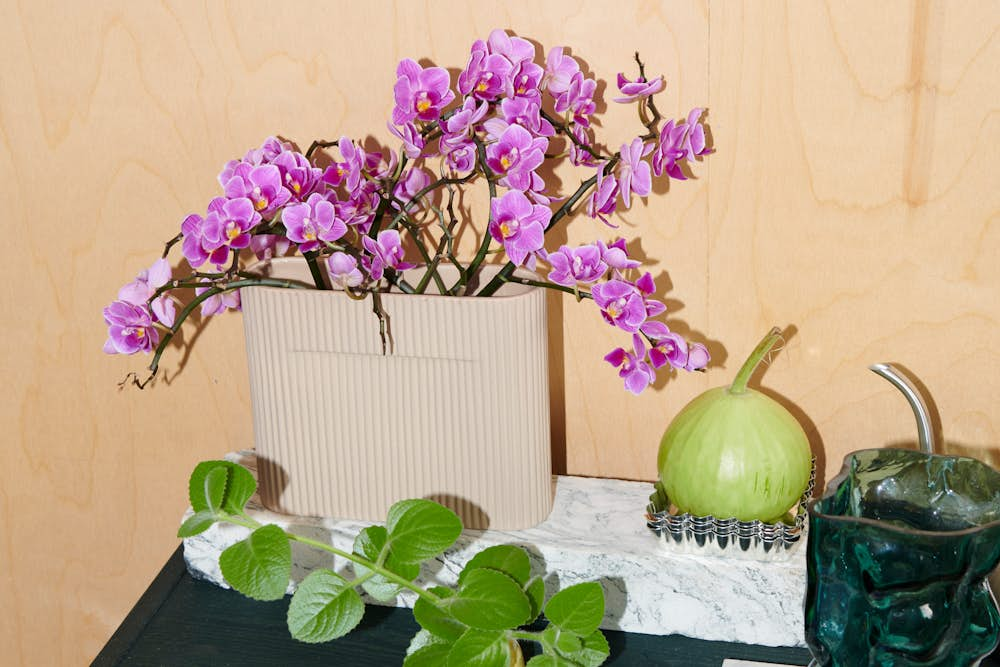 "The wooden wall by the kitchenette is stained with dark green linseed oil for a more tactile feel. Textiles add to that sense of texture. I like the contrasts between light and dark, combined with some colors that are a bit off, but somehow feel just right in here." —
A shelf hidden behind a curtain allows her to organize and stow things away, "to allow only the objects in focus or use to be present, for work or play," and a small, custom-built reading nook clad in Raf Simons for Kvadrat upholstery invites quiet contemplation. A Muuto Stacked Shelving System, reconfigured many times over the years, is now in a new home.

Right outside is their patio and garden. When the door to the studio is open, they're at one with nature. The family planted an almond tree that came to fruition this year, and Lamai and her son have made it a longstanding project to find the best way to break the almonds open.

The flexibility of the space has been important — it can easily be transformed into a home cinema or a dining room for parties with friends. A vermouth bar built by Lamai and a friend sits in a corner, a gift to her husband for his birthday that's often rolled out on merry occasions throughout the year.

"While it was intended as a workspace, we've ended up spending so many days here together. This space has made me reconsider how many square meters we really need to enjoy life."