"Tufting is really interesting because it allows you to have a lot of possibilities in the design, from the actual shape to the expression in terms of length of the pile. Having so few limitations means you really unleash creativity," explains Arianna Lelli Mami, who designed Muuto's new Revelo Rug alongside her Studiopepe partner, Chiara di Pinto.

The Milan-based designers are known for their conceptual take on form and composition across a range of projects, from architecture and industrial design to creative direction and styling. Relevo, which means relief in Latin, is inspired by their fascination with nature and emblematic of Studiopepe's penchant for reimagining decorative arts. —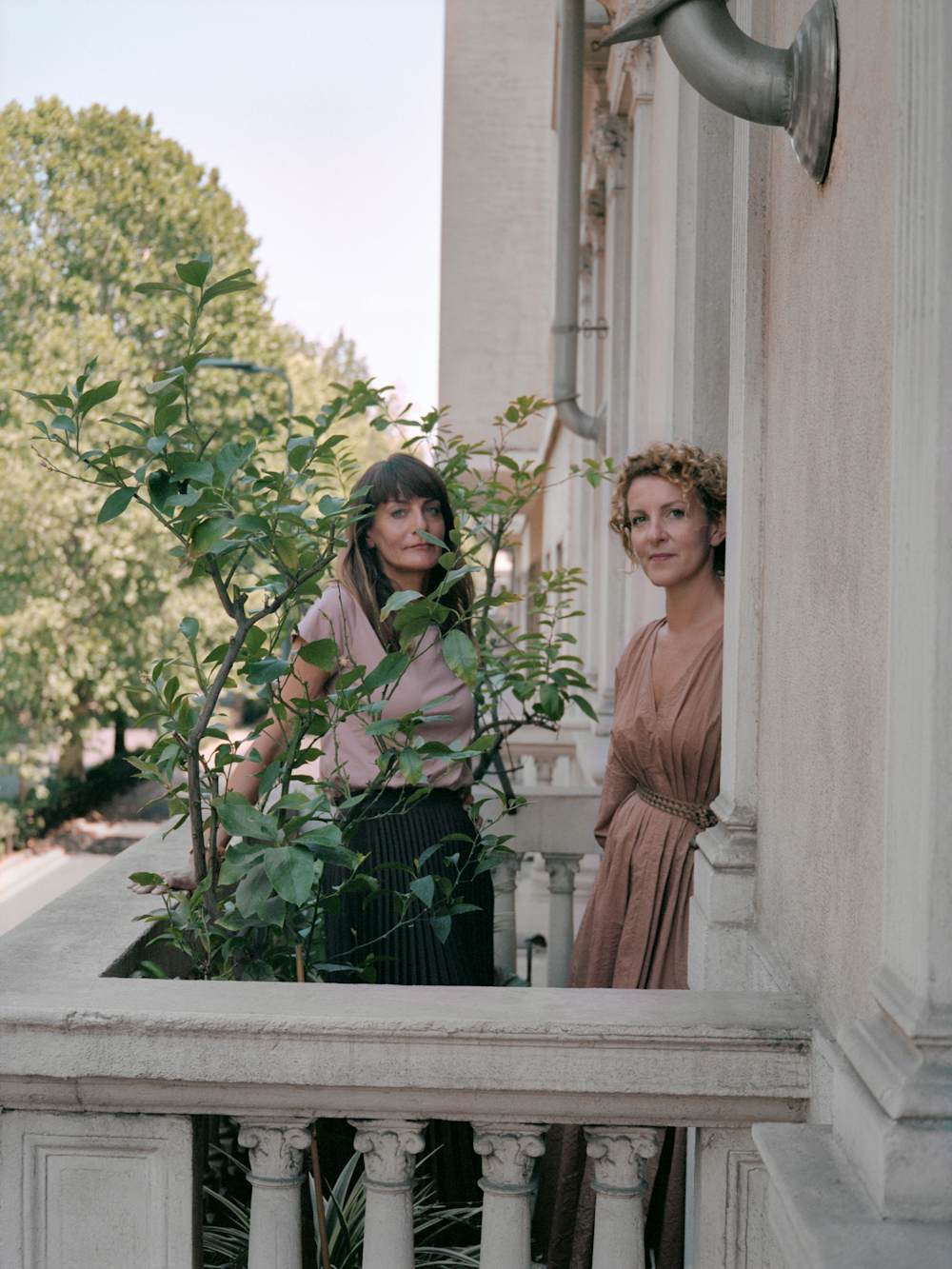 "When we approach a new project, we are not just thinking of the product itself. It is immensely important for us to think of where it will be — where it will live — and what kind of feeling it has," says Chiara of Studiopepe.
Relevo's pattern is inspired by the designers' shared interest in the land art movement of the '60s and '70s — specifically the work of Sir Richard Long, the Turner Prize-winning artist known for creating path-like installations in nature. "Rather than work with a typical decoration, as you often find in a carpet, we thought it would be interesting to lean on this subtle way of producing a pattern, creating a relief with different pile lengths gently referencing Long's furrows and paths," says Arianna.

The elegantly refined furrows in Studiopepe's rug are made by trimming the wool at different levels. They note, "We imagined the feeling of walking barefoot in the grass or sand, aspiring to recreate that nice sensation of the feet in Relevo's furrows. You can discover the piece through the body." The effect is not only deeply tactile; it also creates a striking graphic pattern and visual sense of depth, which recalls the work of another artist the designers admire, French interventionist Daniel Buren.
They also gave deep consideration to where the rug will be placed and what kind of feeling it gives a room: "Since the rug is one of the most domestic objects we have in our house, on the floor, we wanted to create something that would suit many situations and settings. To be put not only in front of the sofa but also just as easily in front of the sofa but equally in the bedroom, hallway or study, using two or more together to create a longer or larger surface," says Arianna. —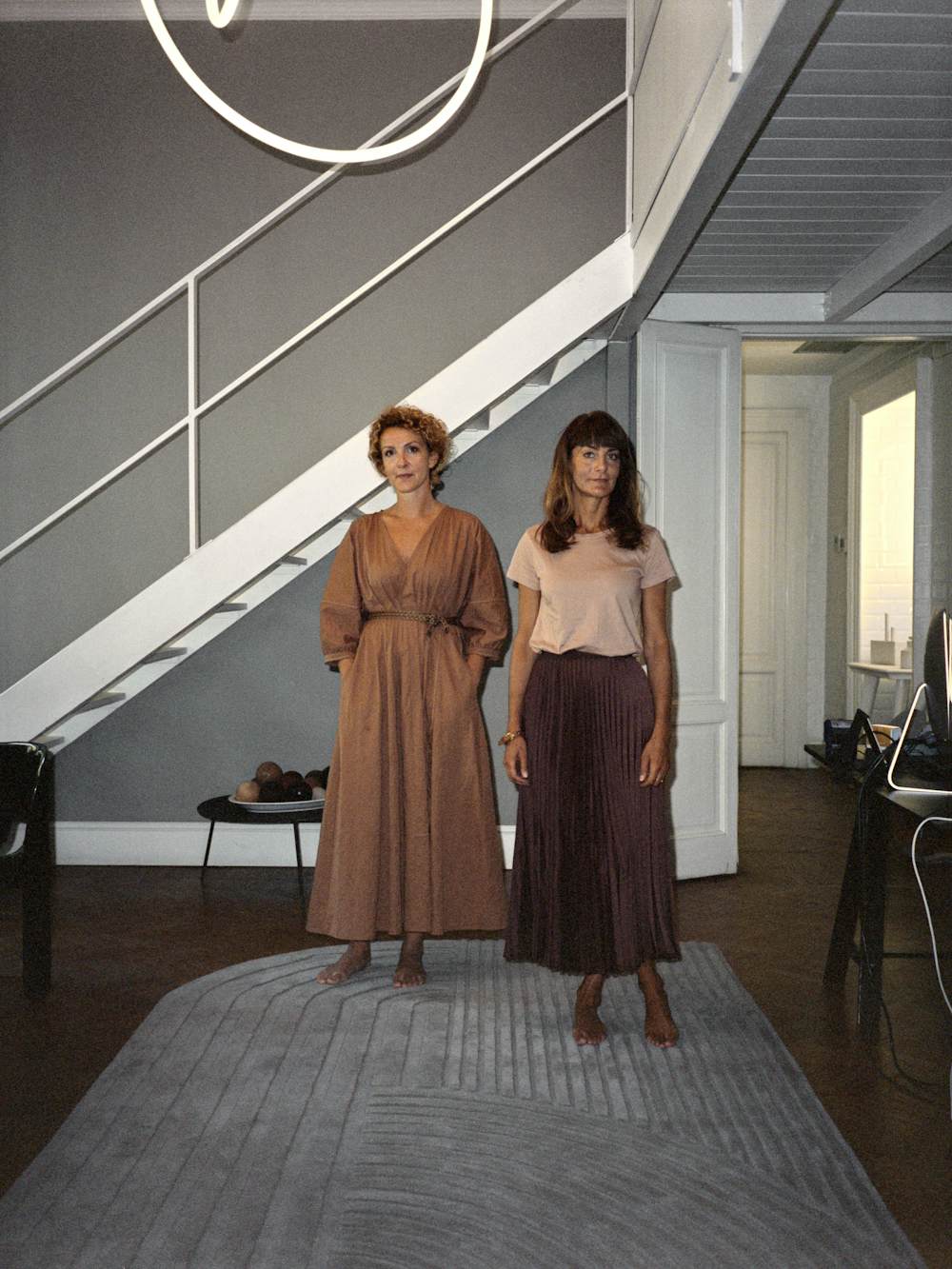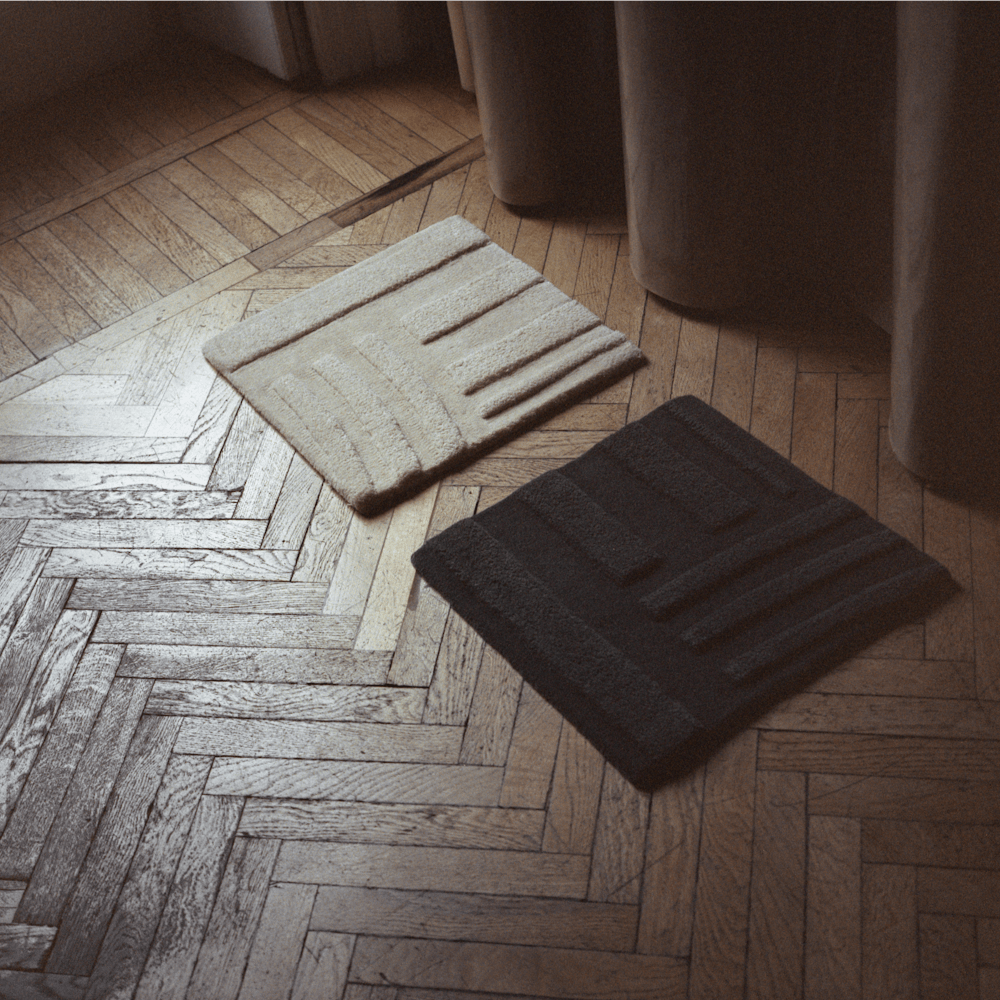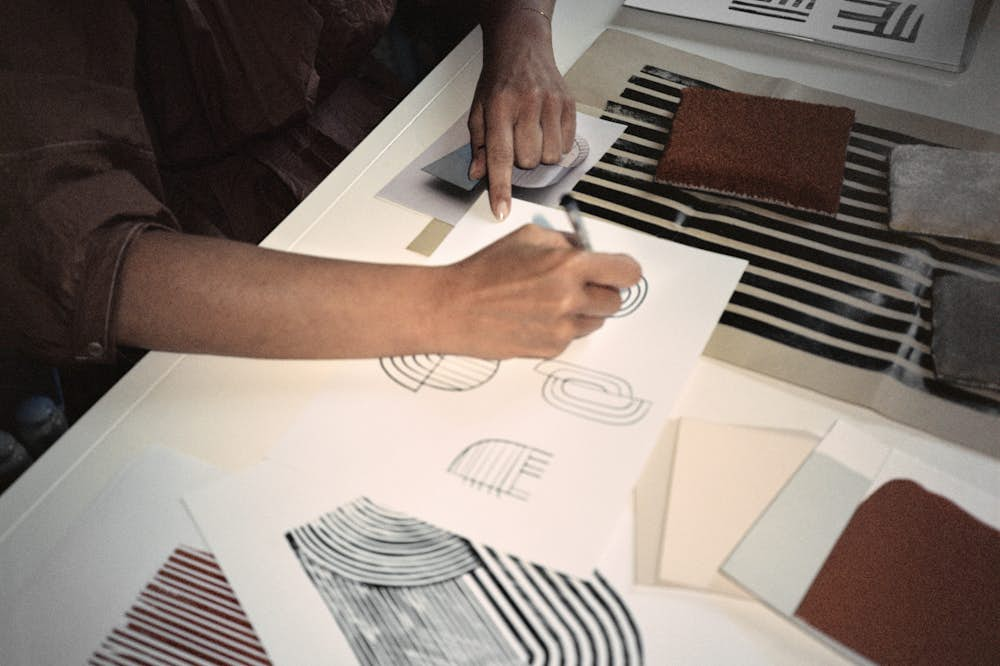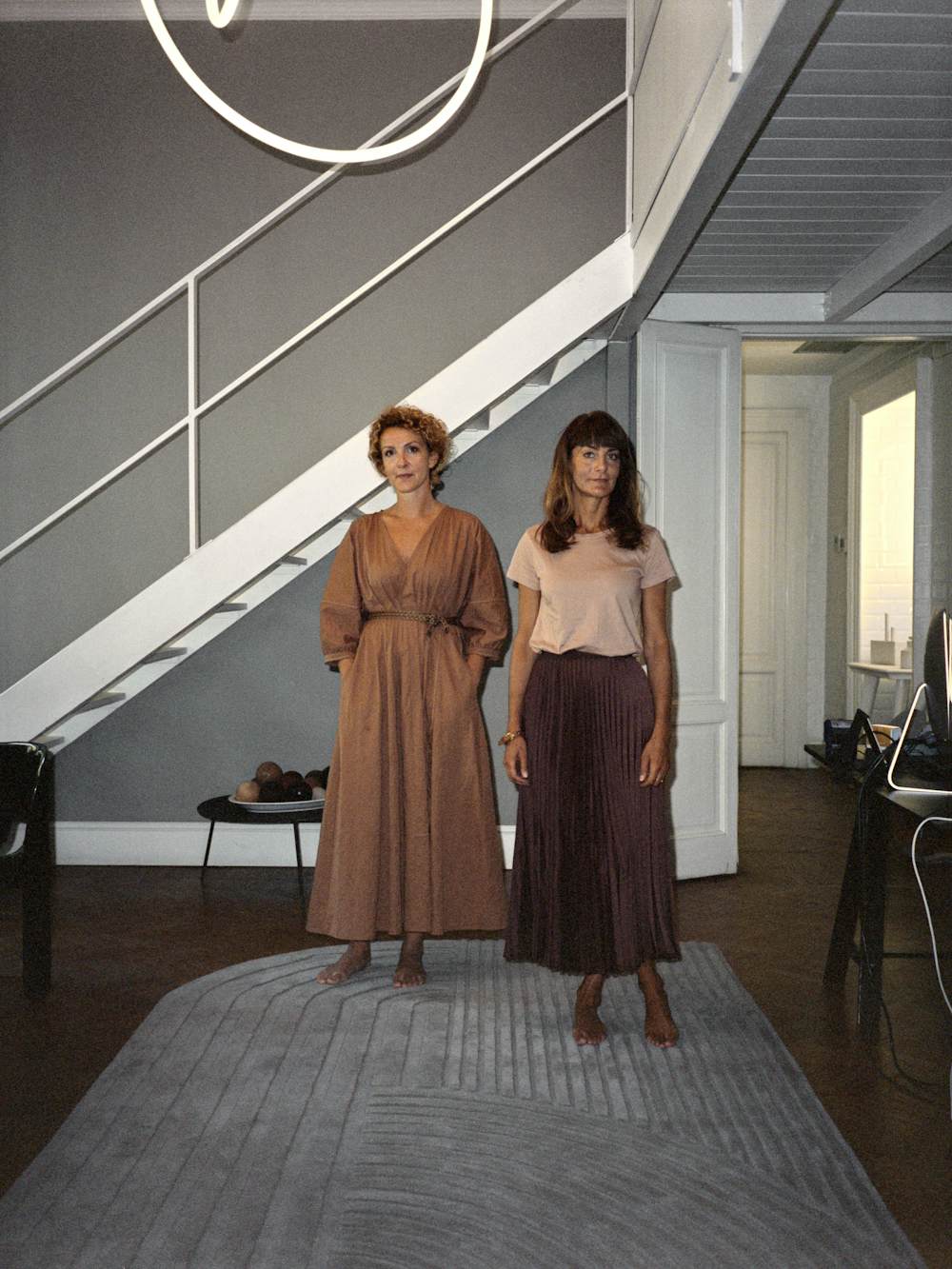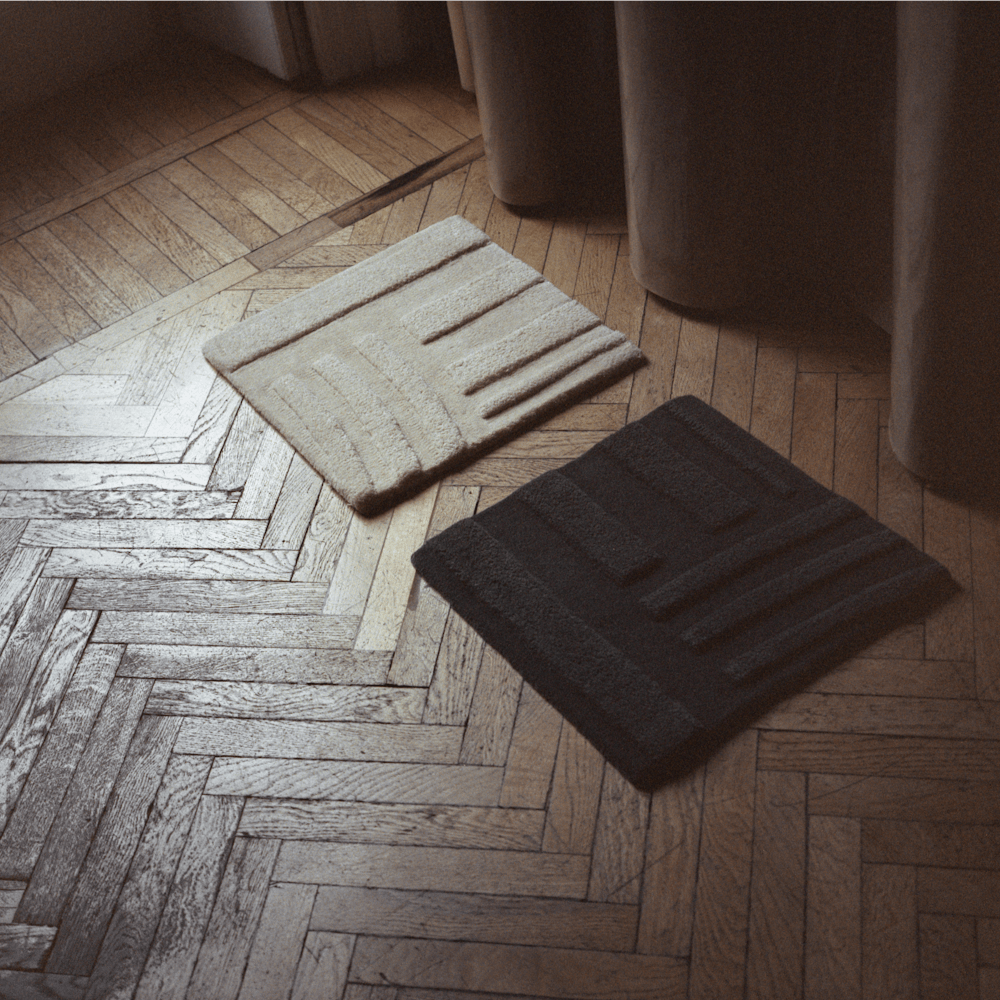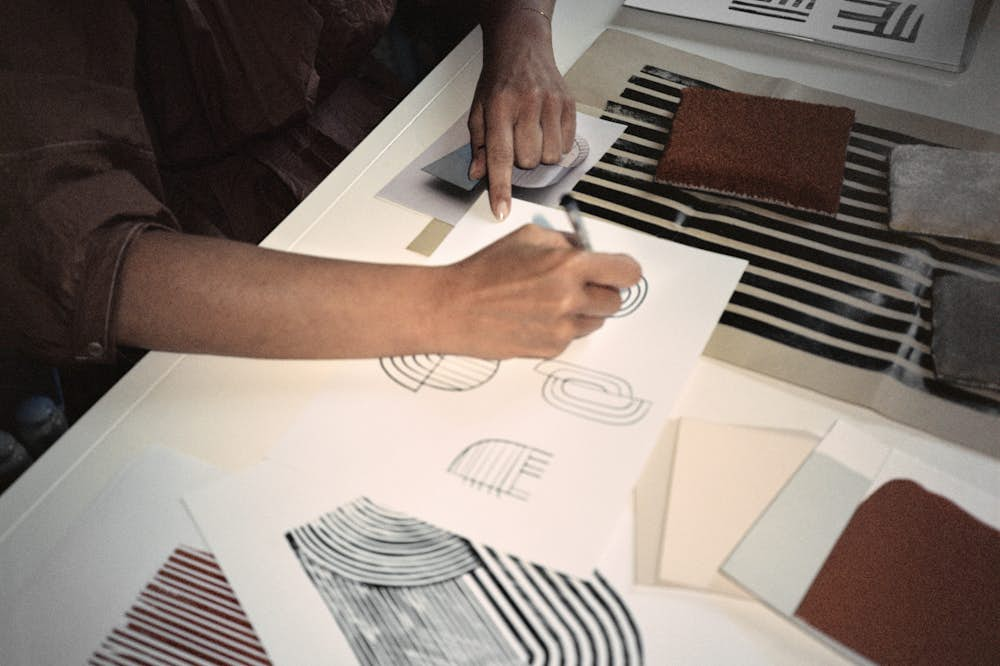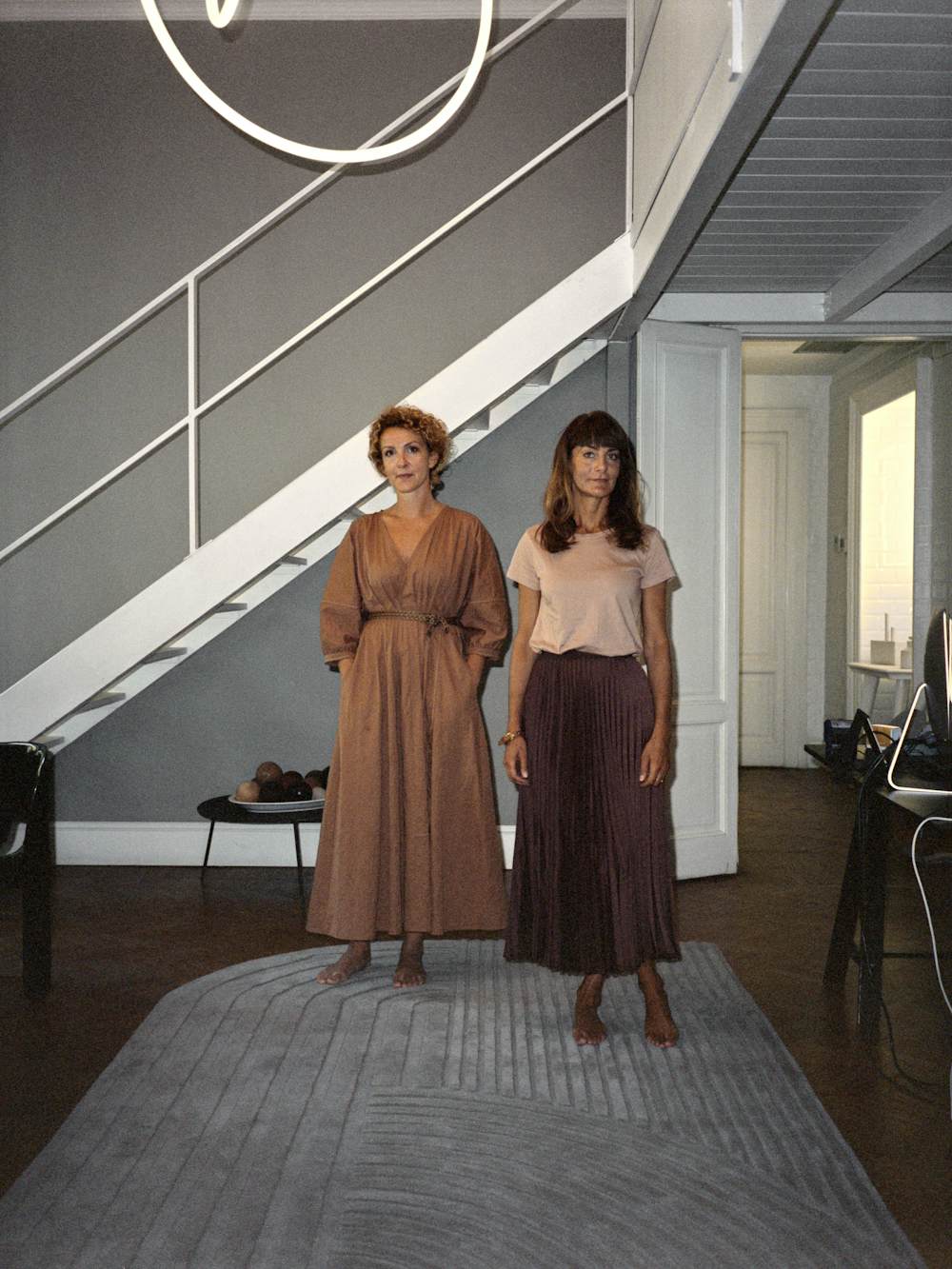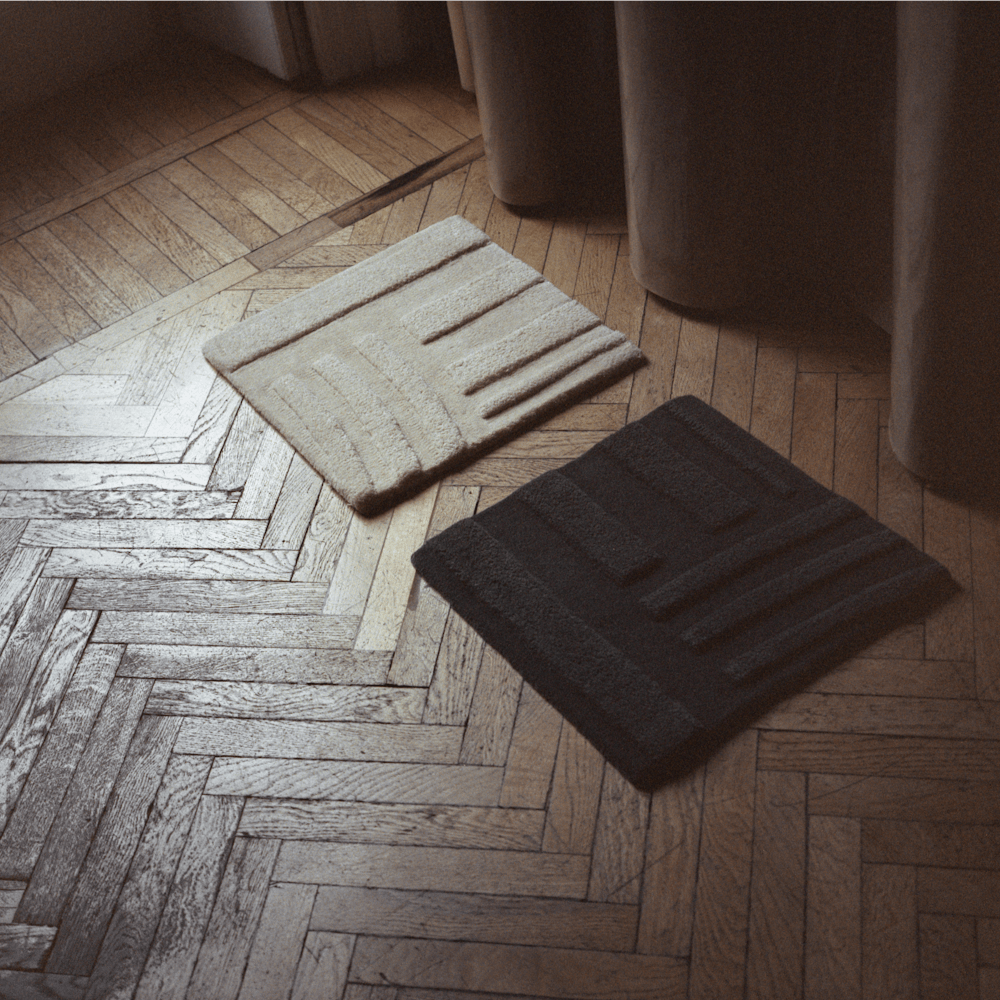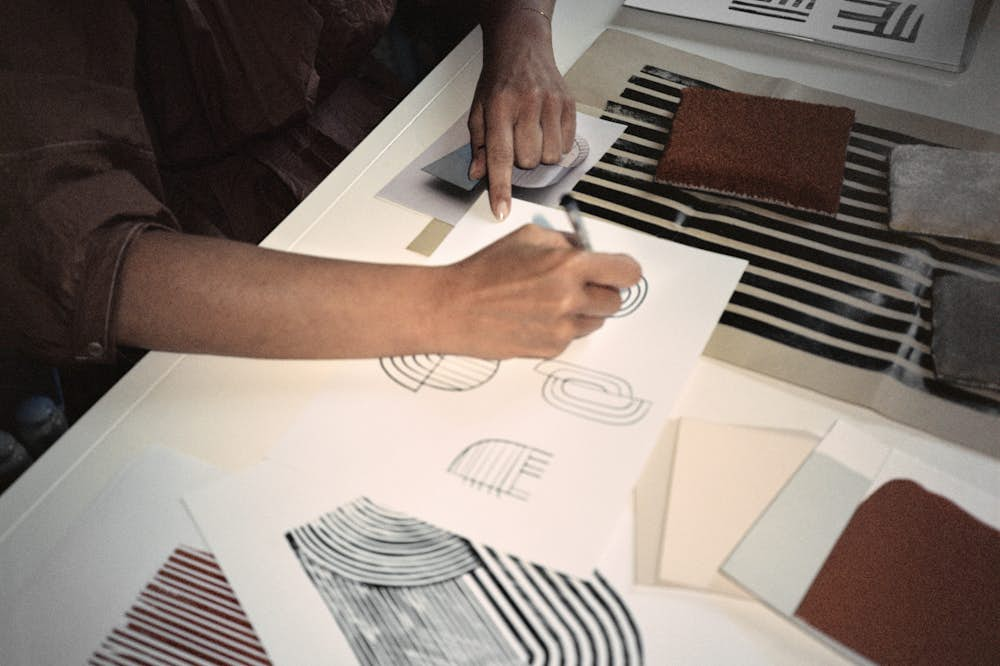 "Early on, we focused our attention on the tension between pattern and tactility. We looked at aerial views of nature, observing patterns in nature. Perhaps contrastingly, we drew on another favorite artist of ours, Daniel Buren, whose incredibly graphic installation work we adore. So we tried to merge these two concepts — nature and art," says Chiara.

Using a matte, 100% New Zealand wool with a very high density and really long pile makes the rug's pattern and shadowplay more pronounced and even softer to walk across. While we often think of tactility as something inherent to the hands, Studiopepe rethinks this concept with Relevo, addressing the way textures can feel on our feet. Chiara notes, "At home, we really love to walk barefoot, so we thought a lot about the sensation you have when you walk on the carpet."
Relevo is marked by a single rounded corner — a compositional gesture that makes you look twice. That eclectic detail gives the traditionally rectangular design more range, allowing for different spatial configurations and the possibility to join two rugs together to create another shape. —
Explains Ariana, "It is nice when everything is not so … rectangular. You can place the rug not only in front of but also on the side of or diagonal to an object or space, and it still makes sense." —