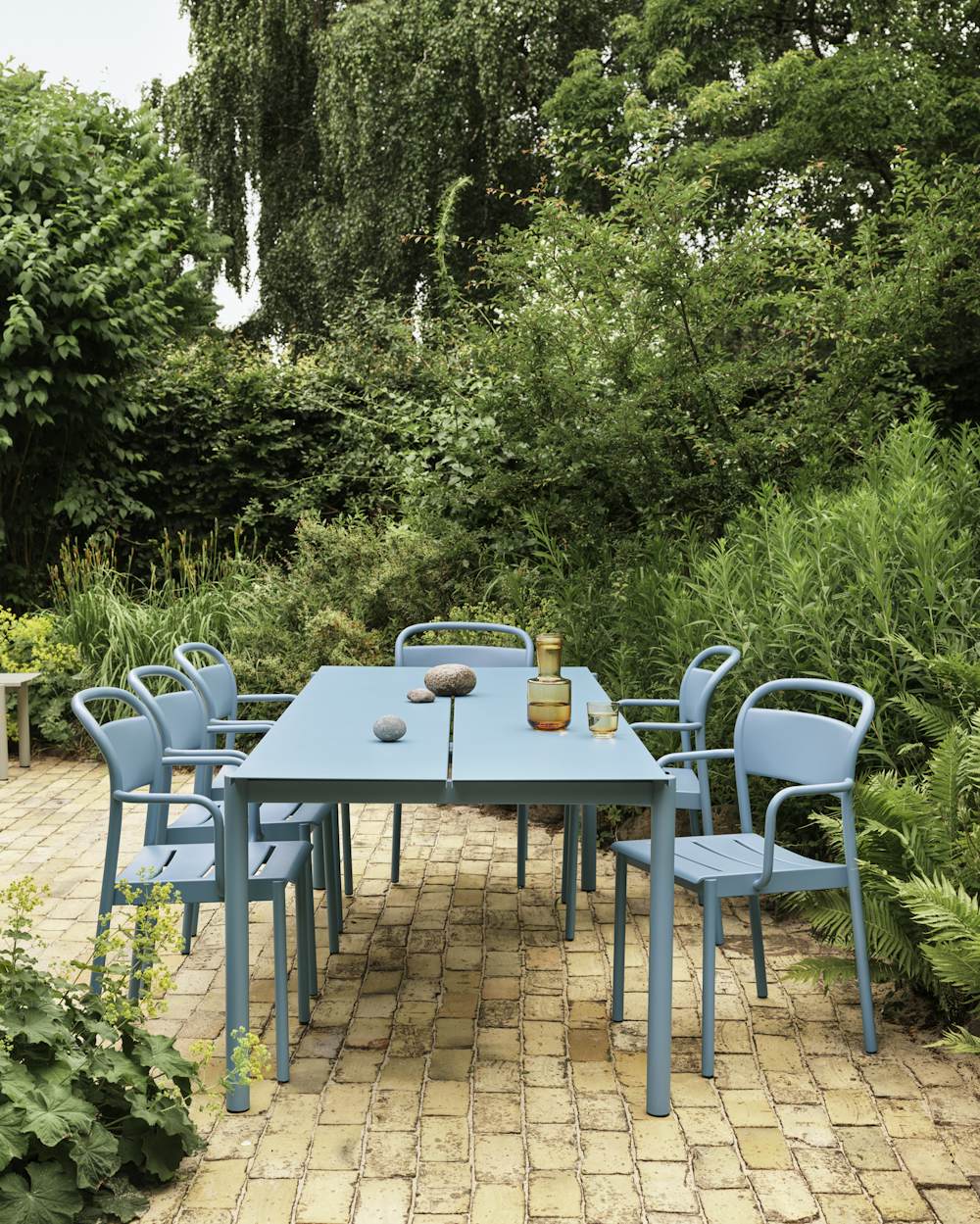 PRODUCT STORY
uncompromising comfort
—
linear steel
series
Danish designer Thomas Bentzen launched this bestselling collection with an understated outdoor dining table and bench, and he's since expanded it to include a café table, high table, chairs, and stools that follow in form and concept.
"My initial idea for the Linear Steel Series came from an exploration of meetings — the meetings of lines, the meetings of shapes, the meetings of typologies — and it was integral that this was breathed into any new designs for an aesthetic coherence," says Thomas Bentzen. —
Kneeling down next to the Linear Steel Armchair, Bentzen examines its construction: "There are two integral elements to consider when designing a chair for outdoor use. Firstly, comfort stands above all. This meant that we had to find a way of bringing deep comfort into the design through its backrest, tubular structure, and shaped seat for an ergonomically inviting form. Secondly, an outdoor chair must be highly durable to allow for year-round use."

The upshot is a chair that unites organic shapes with a comfort that is at once extensive and refined. The Linear Steel Armchair — and its corresponding Side Chair — are uncompromising at heart, in expression, strength, and support. They're also designed with waste in mind. "I wanted to create a rational chair that could challenge the conventional processes, redefining the connection between the seat and its apron to reduce the amount of raw material used in the design," says Bentzen.

Comfort is of the utmost importance when designing for a relaxed outdoor setting. As Bentzen explains, "It's not about the furniture, it's about what we do with it…you're together around it, you meet up, you dine, you enjoy the outdoors." The Linear Steel Series is his answer to that, a lightweight collection intended to easily set the scene for gathering.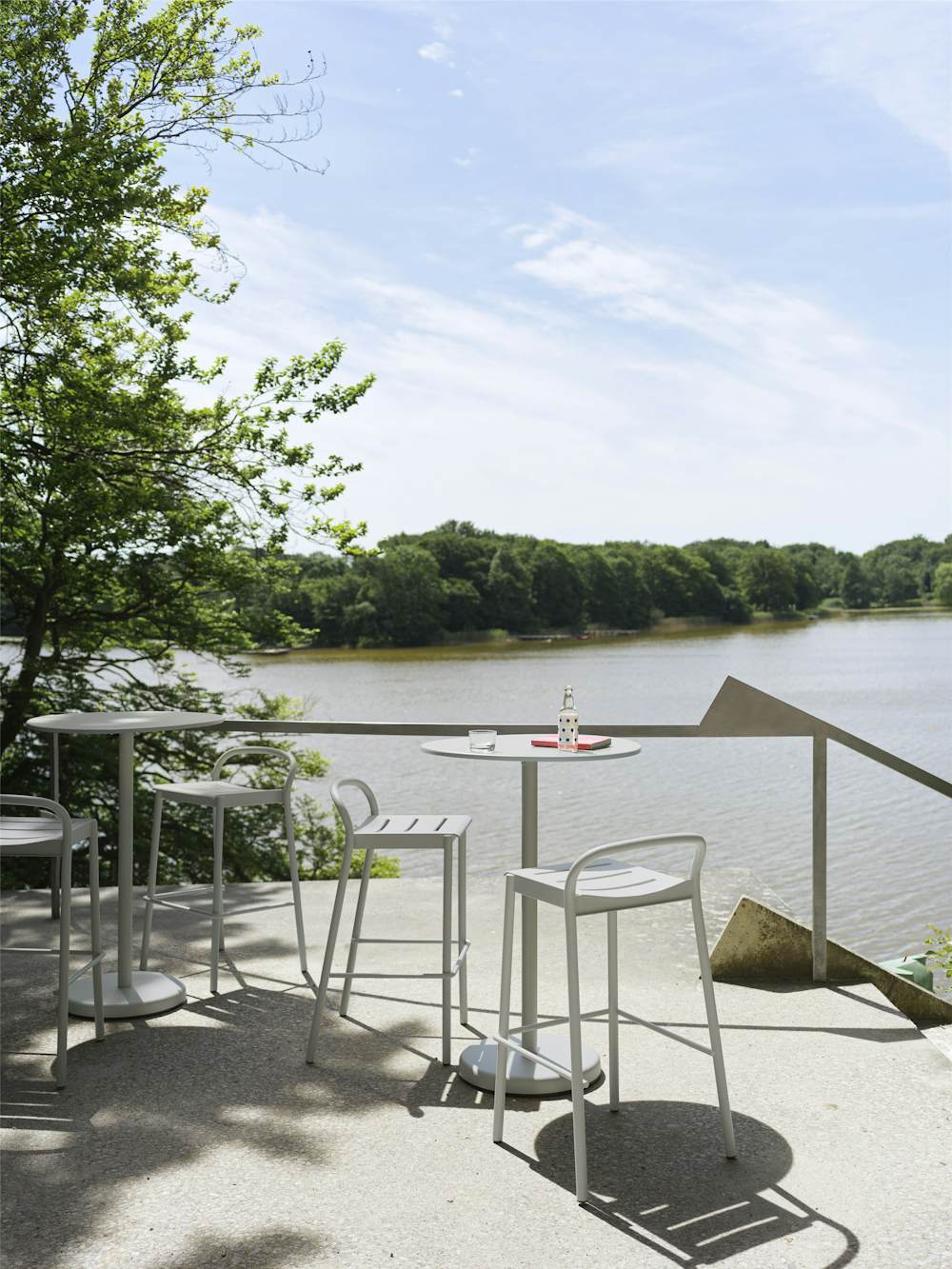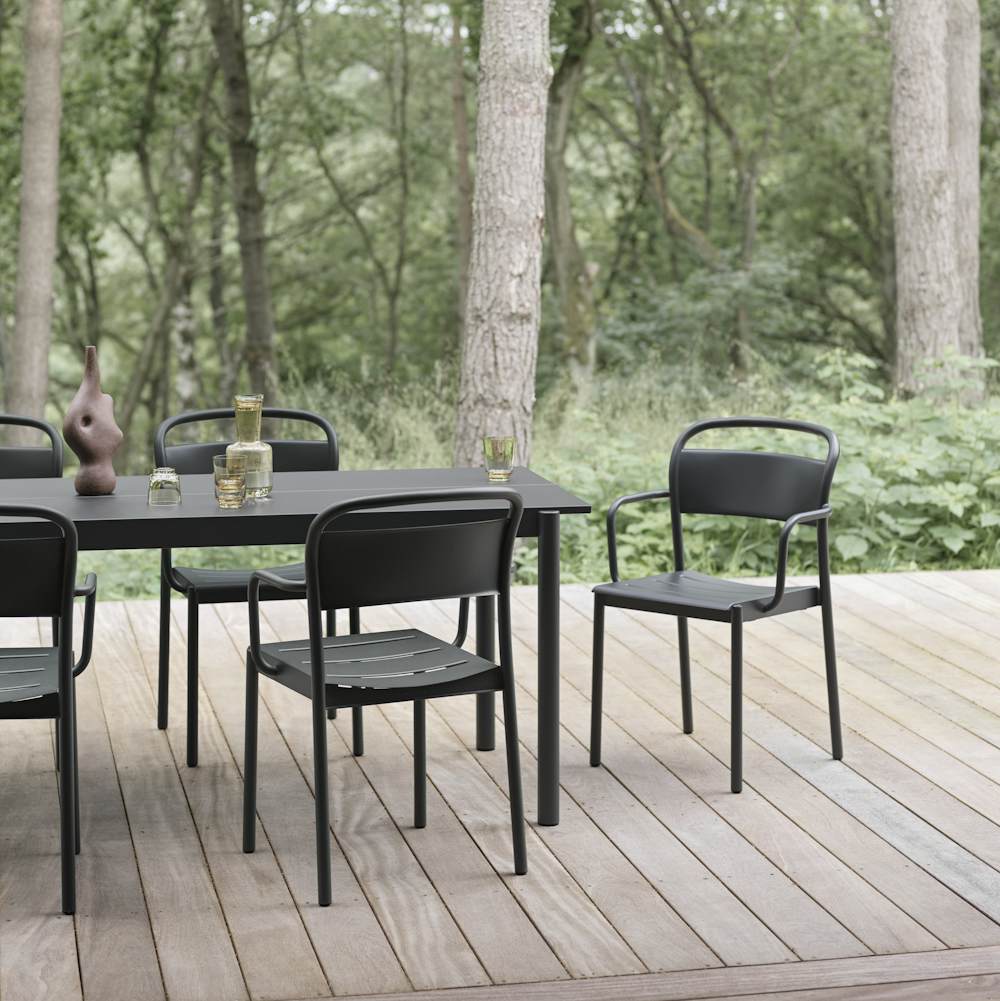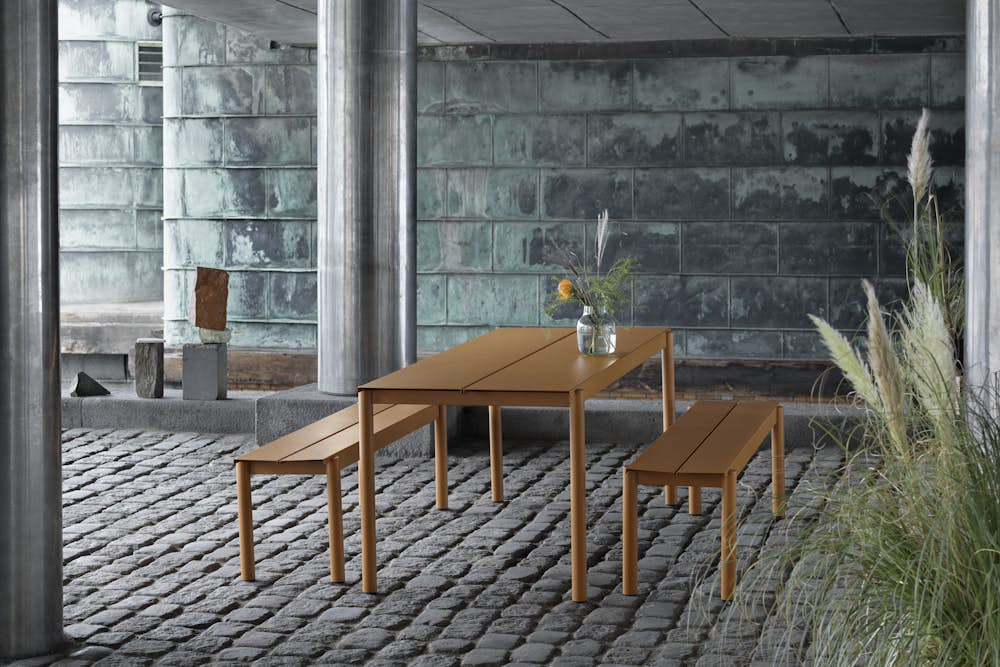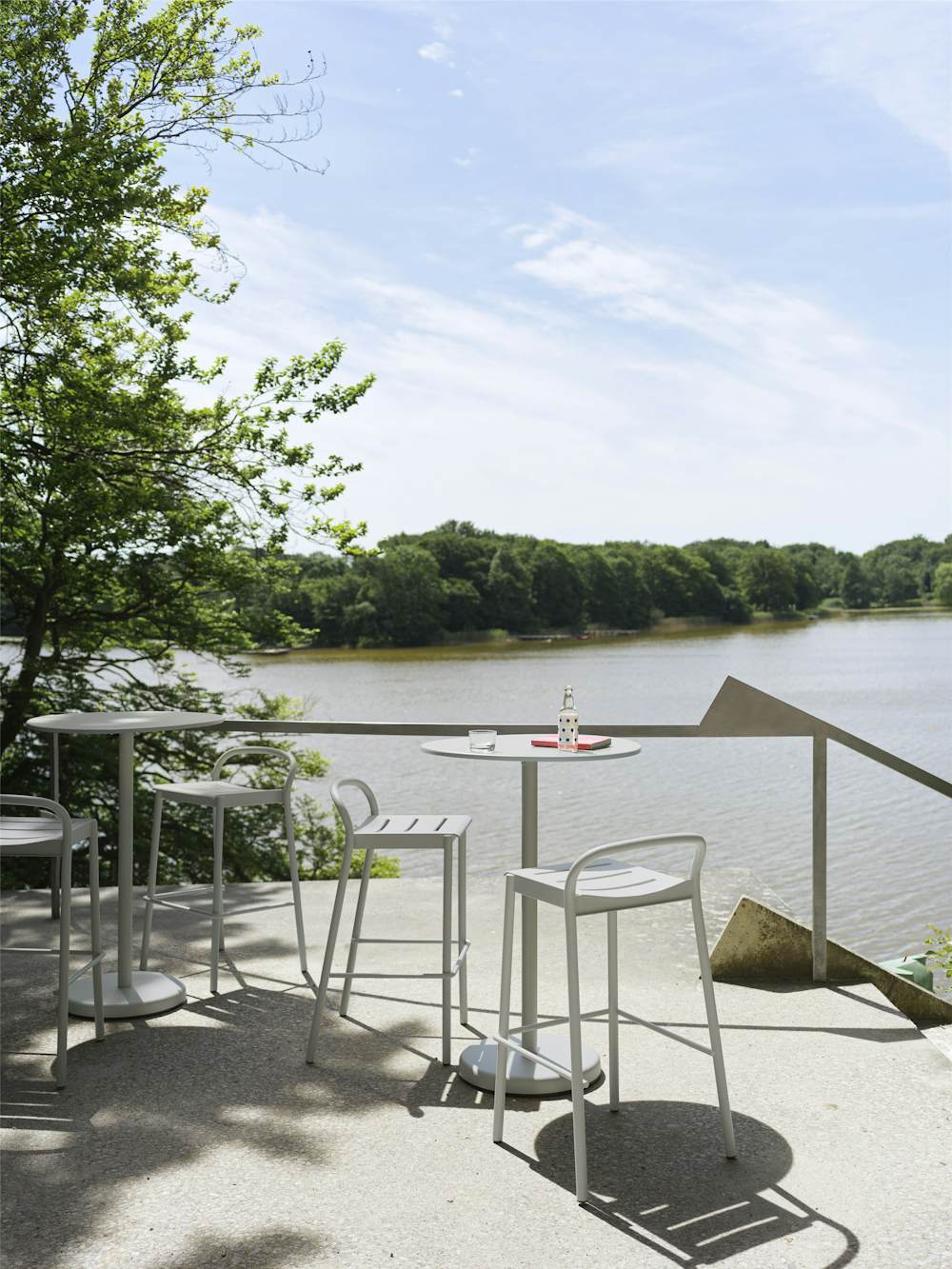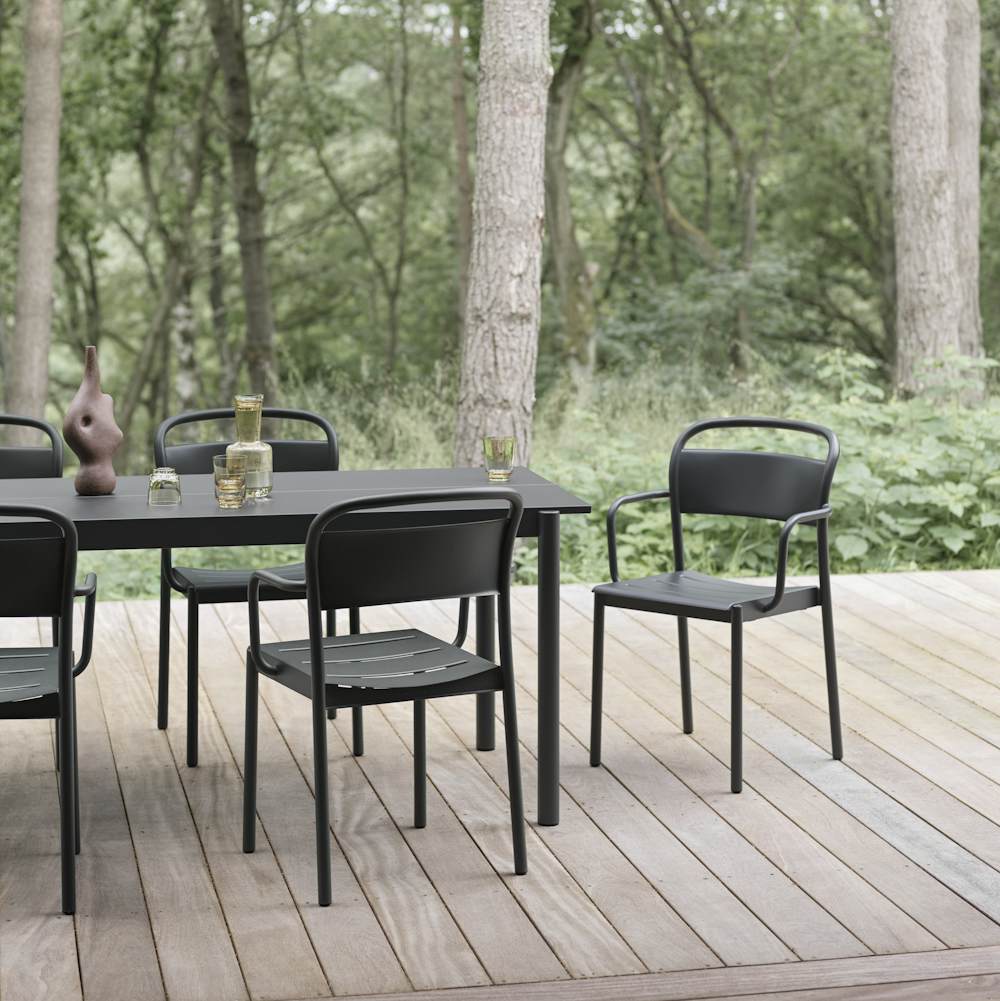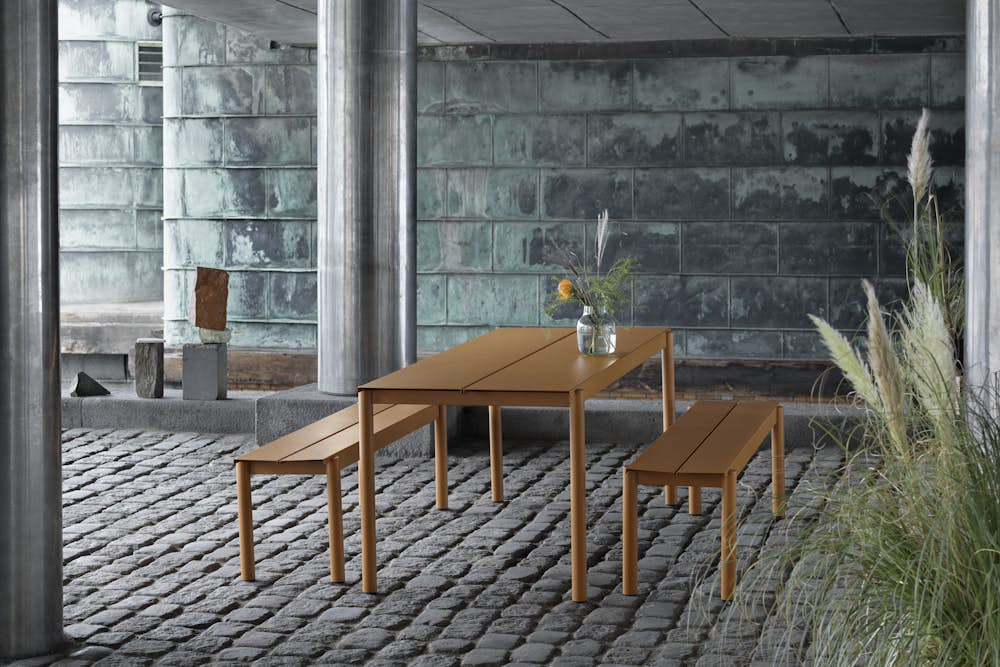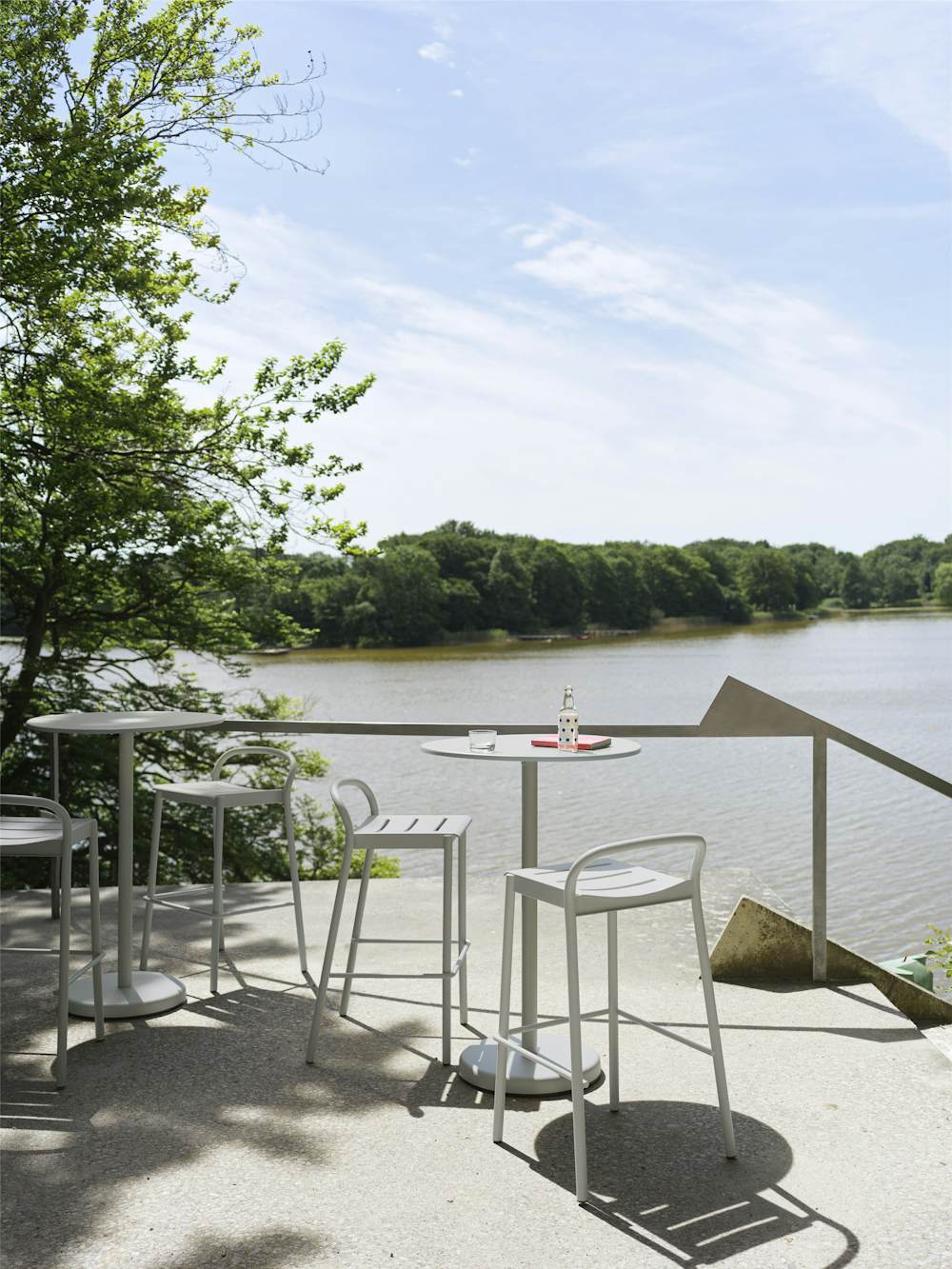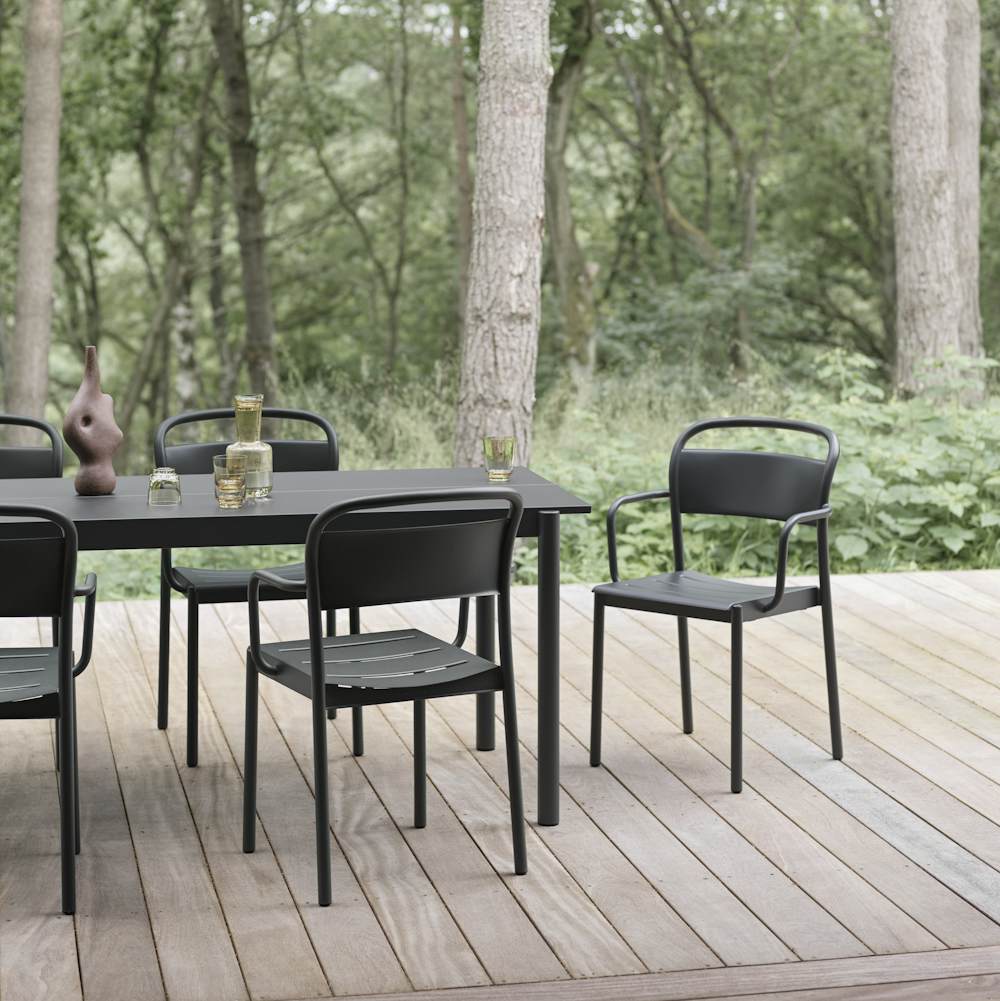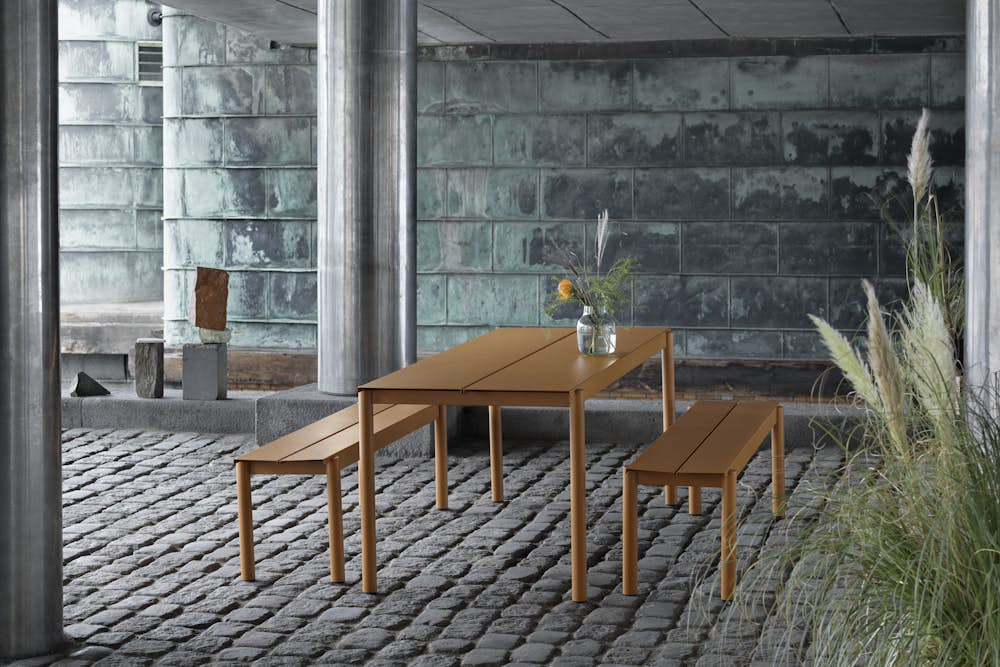 Bentzen's approach speaks to outdoor spaces both small and large. The Linear Steel Café Table, for example, rests on a pedestal base to maximize legroom. Ideal for balconies, Bentzen says it's "an exercise in design that is simple yet understatedly elegant, having only a few, yet the right details — the curvature of its foot, the linearity of the tabletop, and the ring underneath the foot that allows for one to easily roll the table along the ground when moving it from one place to another."

Characterized by clean lines and elegant shapes, the collection complements any outdoor setting and will endure through seasons to come. "The Linear Steel Series has a strong connection to Scandinavian design values. It's partly inspired by oak wood tables. It's very functional; its expression is very clear and simple. It's rational production, it's durable and versatile. It's designed in Denmark, crafted in Sweden, and made to last."