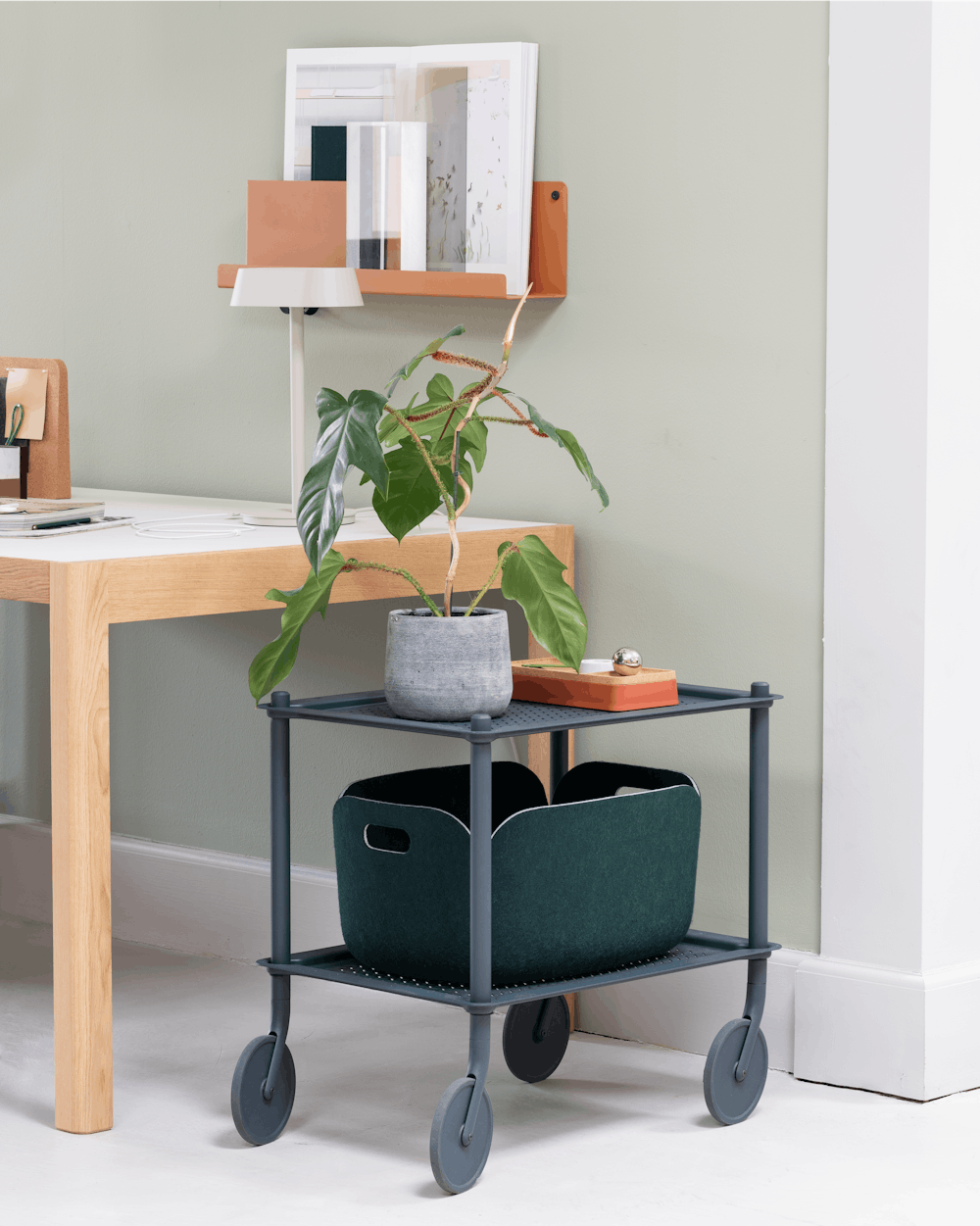 PRODUCT STORY
user friendly —
restore series
We visit Mika Tolvanen in his Helsinki studio to learn more about the Restore Series, a new perspective on storage baskets that uses recycled PET fibers to create a warm, tactile expression.
To designer Mika Tolvanen, Scandinavian storage baskets were all too often utilitarian and sturdy, and while functional, they lacked a genial tactility. "I wanted to translate these elements into the Restore Series, joined by a friendly and warm expression," he says of his design for Muuto. "Softly rounded shapes were quite uncommon in storage, prompting me to explore this for the design as a way of easing up its expression."

Tolvanen achieved this by using a felt-like material that's surprisingly made from recycled plastic bottles. "I was intrigued by the idea of using recycled PET fibers in the design, as this enforces the soft, rounded shapes while adding a friendly touch," Tolvanen notes. The upshot is a storage basket with a distinctly tactile character that's still very durable.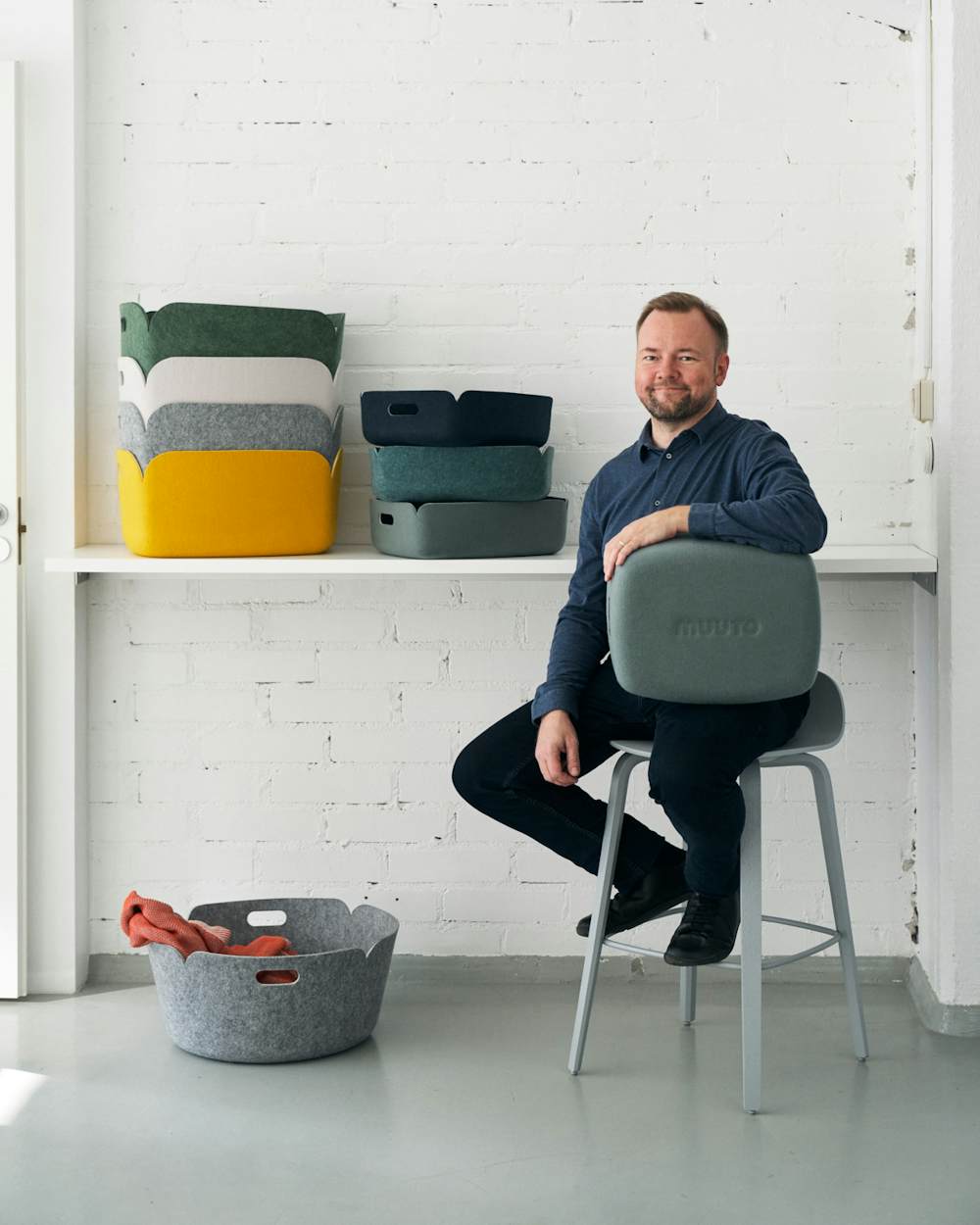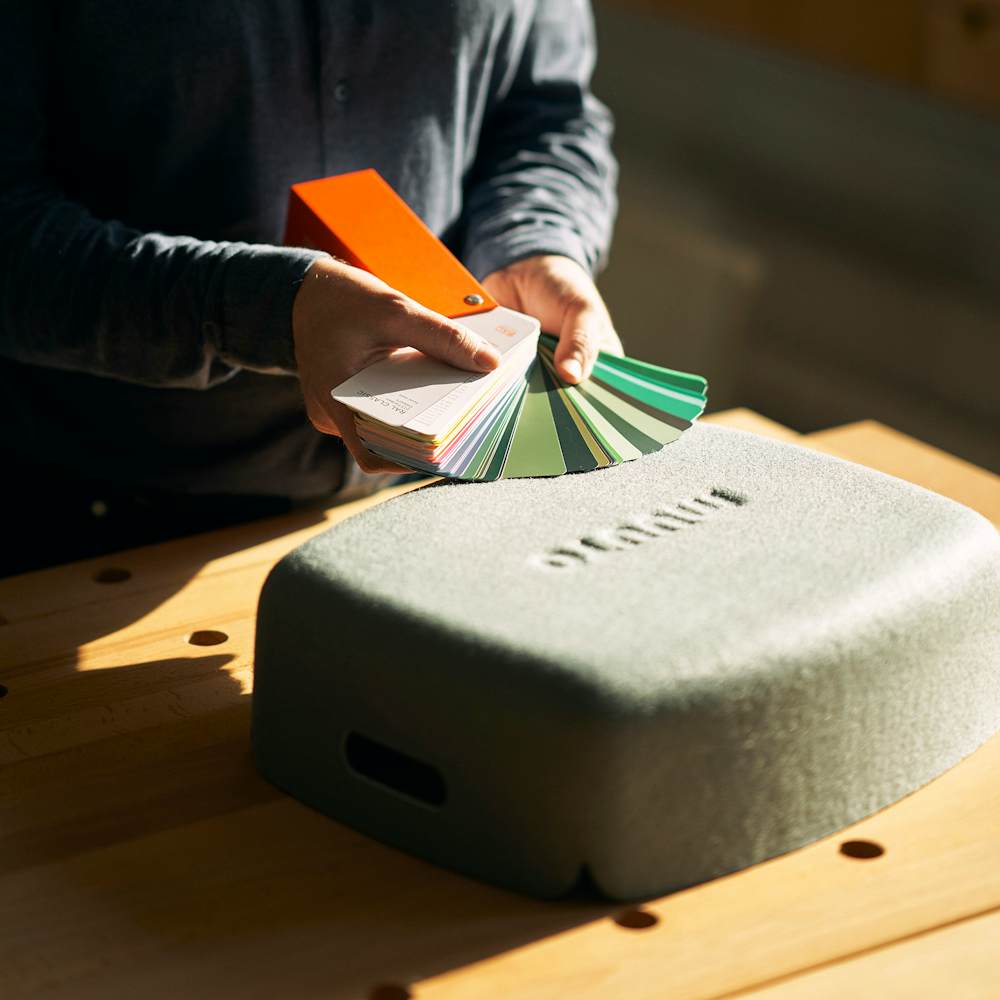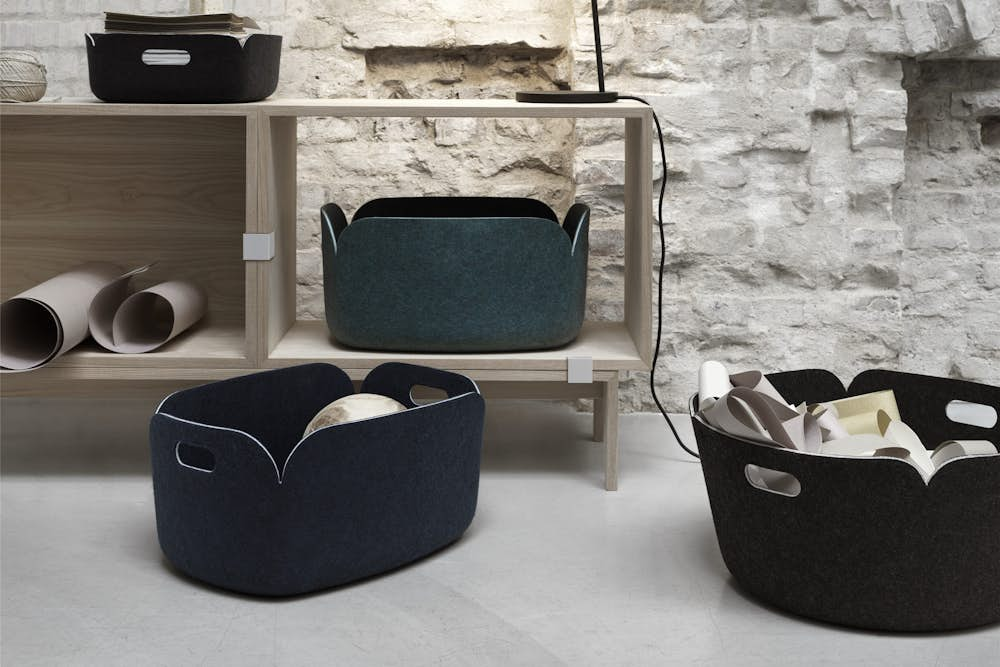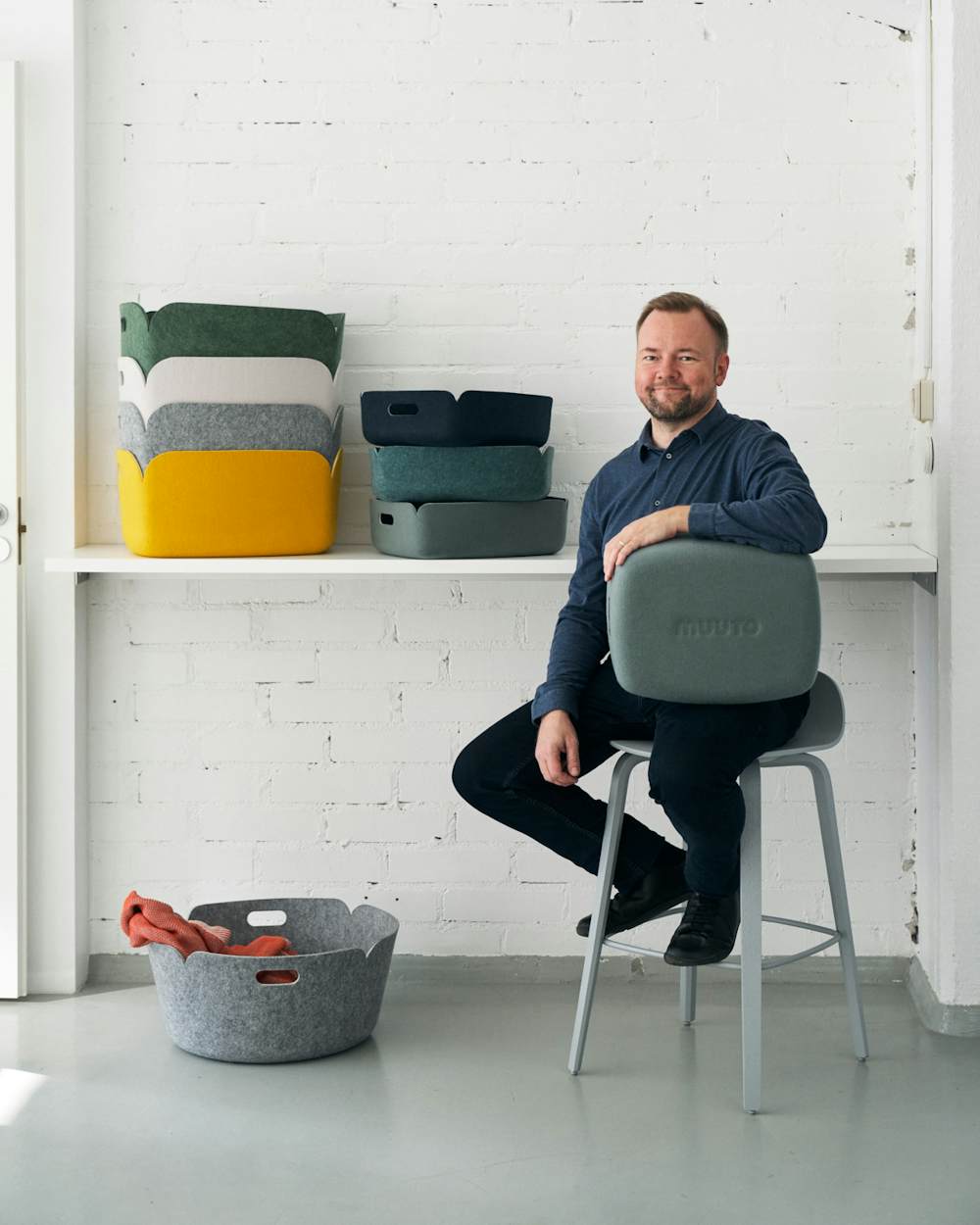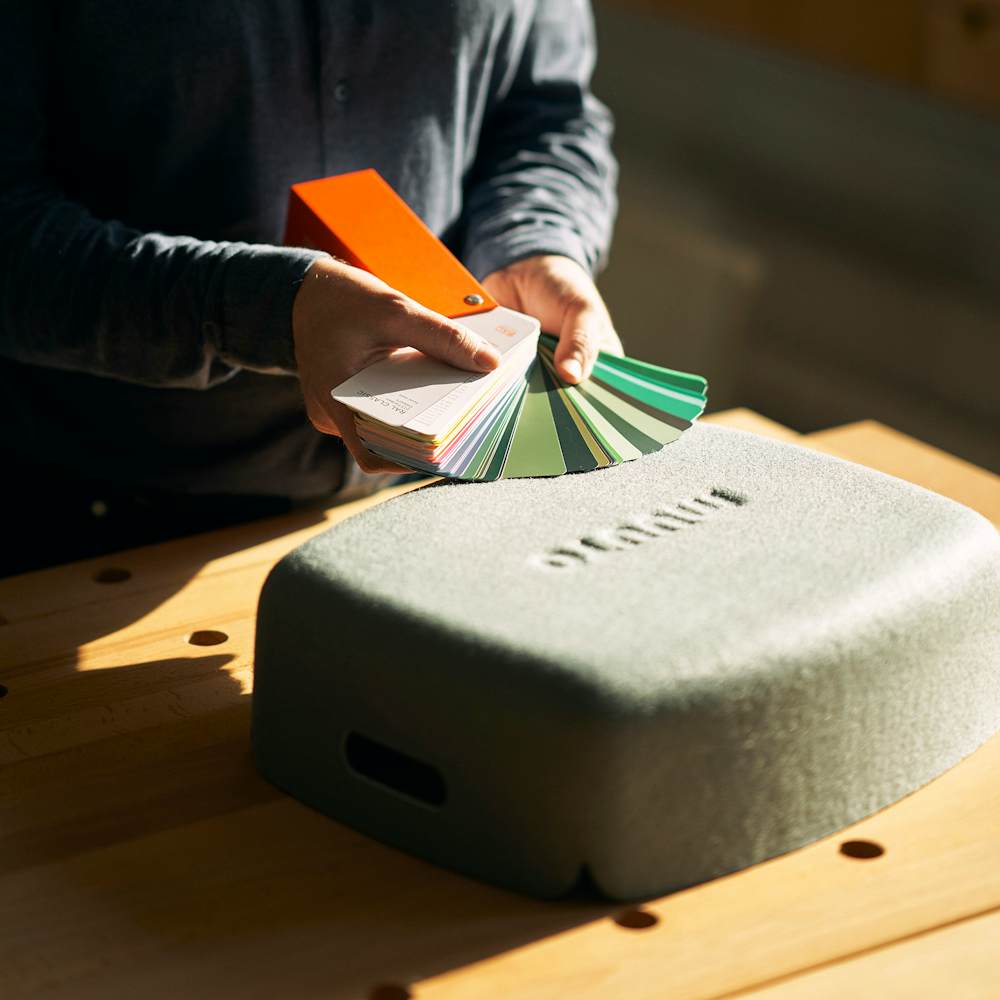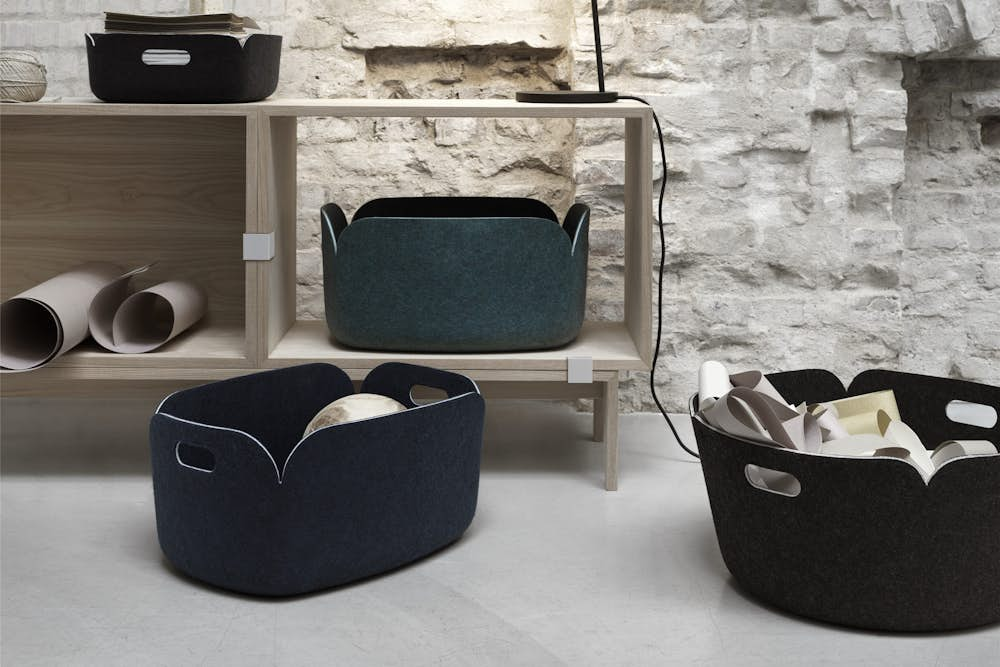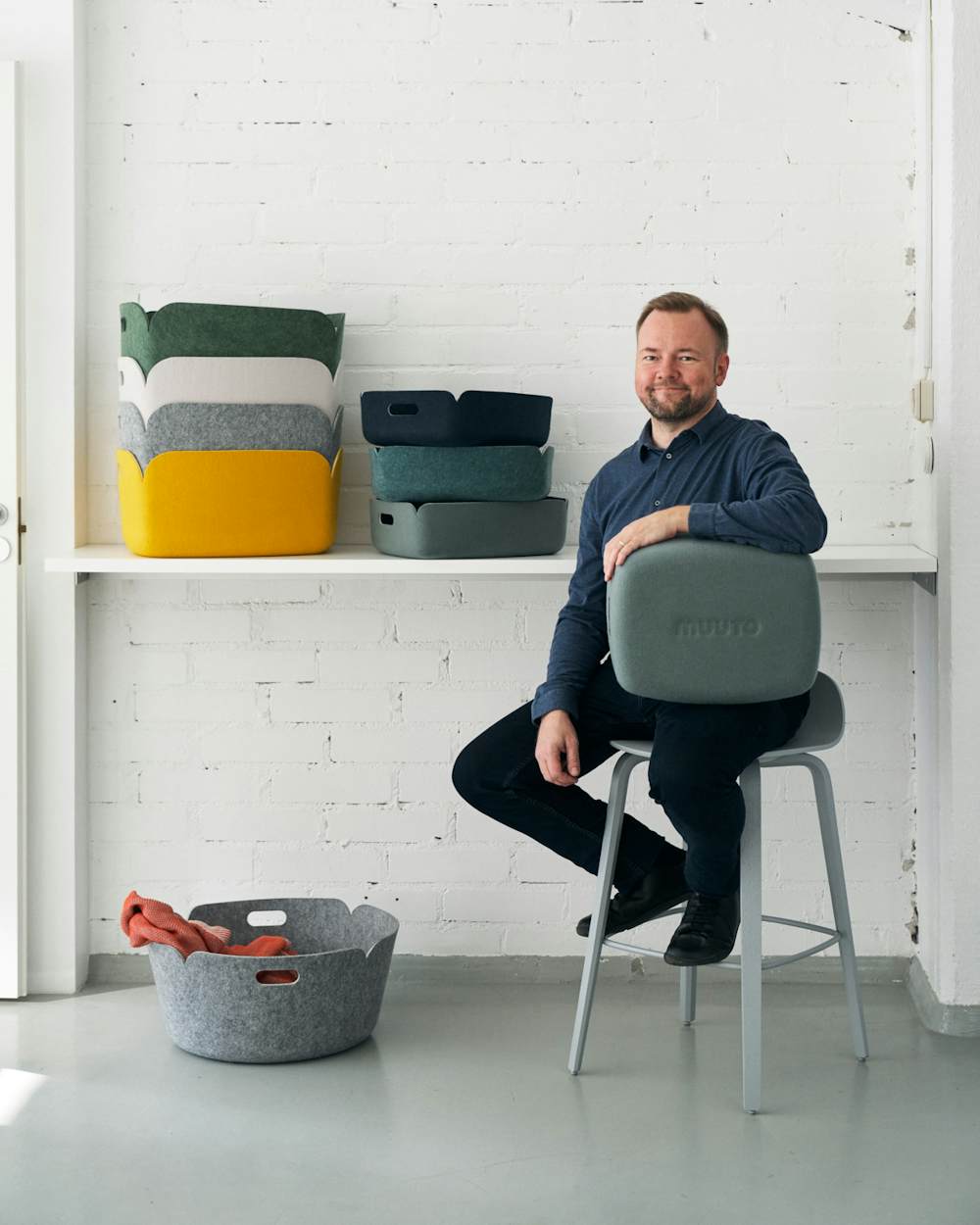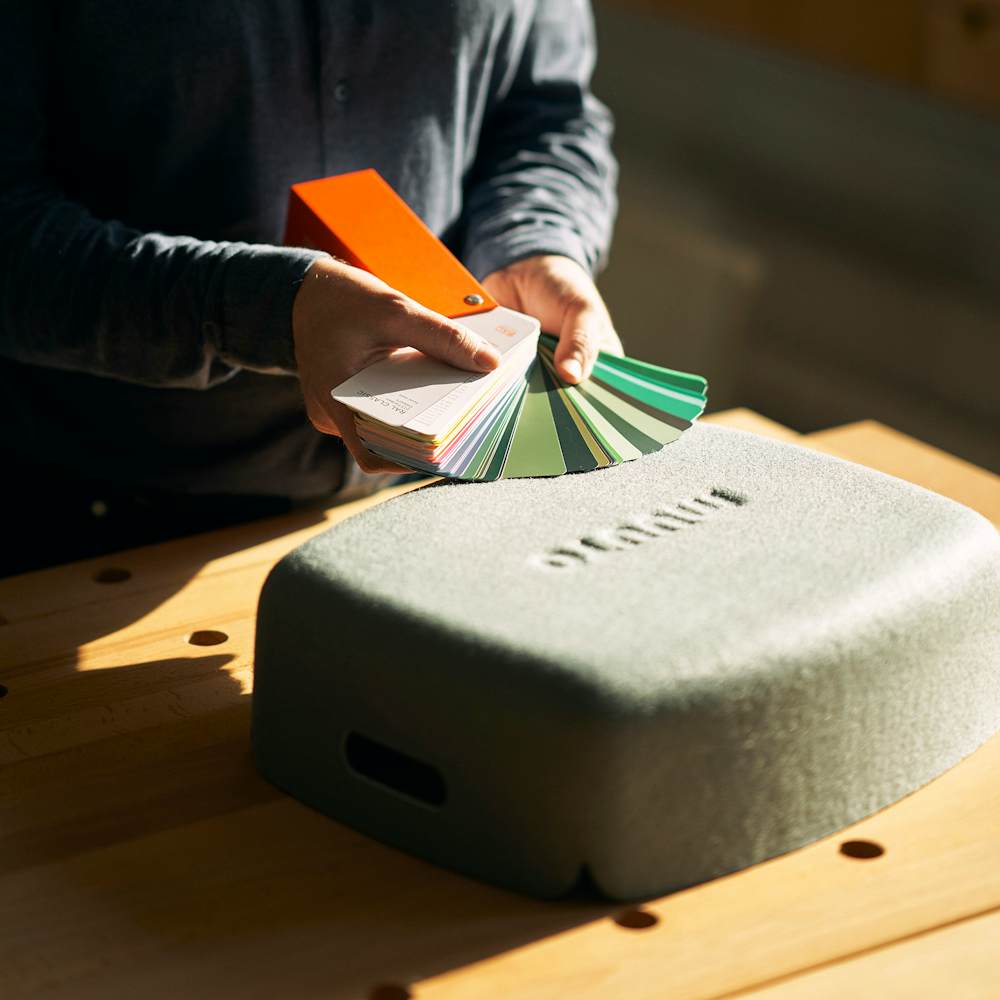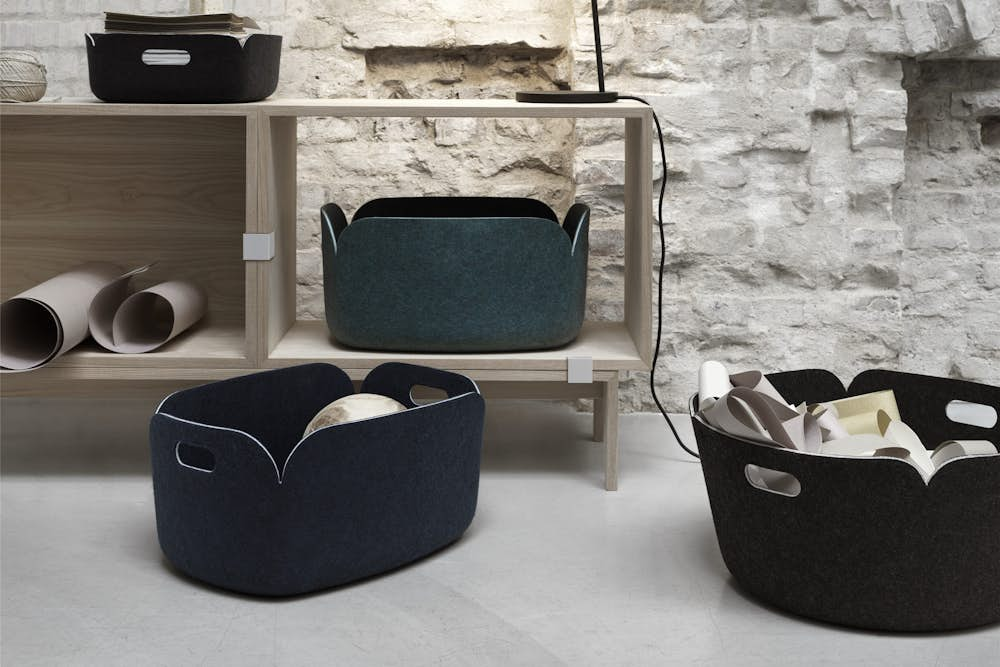 The Finnish designer is known for redefining ordinary products based on how they're meant to be used, and Restore is no different. "Baskets have always had a multifunctional presence in Scandinavian culture, aided by their various sizes and shapes," he says. "The Restore Series was about identifying the vast amount of needs within the design and forming a playful and contemporary shape around them."

As such, the Restore Series consists of three different sizes — Small, Medium, and Large — to offer storage in any space, from the living room, kitchen, or home office to the bedroom, bathroom, or wardrobe.

Noting his personal thoughts on the design, Tolvanen adds: "The Restore Series is soft in visual expression and underlying sentiments yet possesses a strong identity. Scandinavian design has always been concerned with honesty and I wanted to reflect this in Restore Baskets, giving each object a singular personality through the use of colors, shapes, and tactility."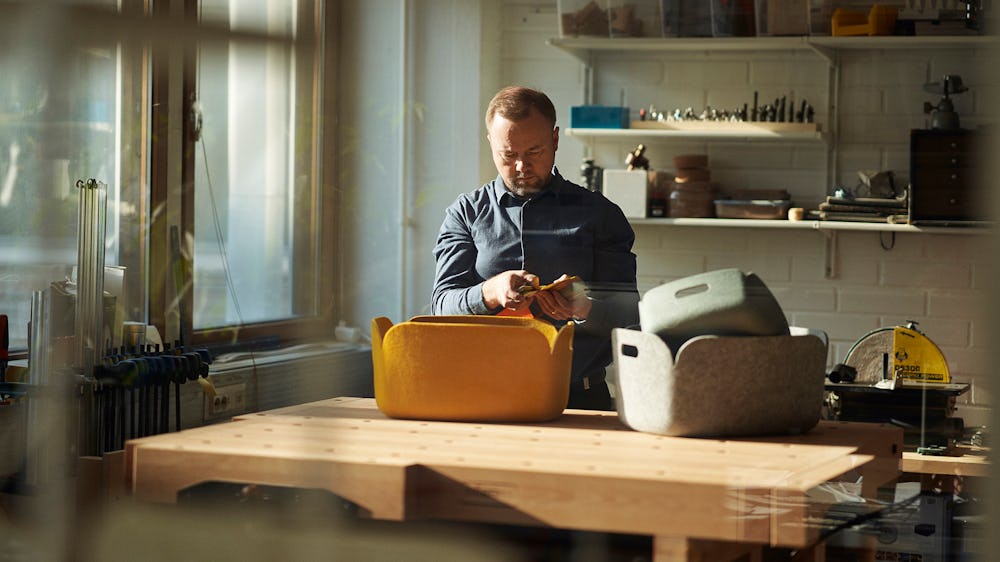 "The Restore Series was about identifying the vast amount of needs within the design and forming a playful and contemporary shape around them." —
Mika Tolvanen